2G Check-in to the ski resort / GreenPass Check-in
Dear Guests,
Due to the current legal regulations in connection with Covid-19, transport on the cable cars and lifts is only possible if passengers over the age of 12 can present a valid 2G certificate (fully vaccinated or recovered from Covid-19). You can find our other COVID measures here.
Important:
Your ski pass will only allow you access to the ski resort if it has been linked and thus activated with your 2G certificate. Tickets are activated for the respective validity period of the certificate, provided that you agree to the storage of the data.
Online check-in in the web portal
In the web portal you can easily activate your ticket with your 2G certificate before your arrival. If you don't have a ticket yet, you are welcome to buy one in our web shop and then link it online. You will need your ticket number and a digital 2G certificate.
Simply pick up your ticket at our ticket machines (Millennium Express lower terminus and Madritschenbahn lower terminus). Here you can activate your ticket directly with your digital 2G certificate.
Sales points (hotels, tour operators...)
At PREMIUM partner establishments (accommodation establishments) or with tour operators, the 2G certificate is checked and automatically activated directly when the ski pass is purchased at the accommodation or from the travel partner.
The 2G certificate is checked and automatically activated directly when you buy your ski pass at the lift ticket office. 2G certificates without a QR code can only be linked to your ski pass at our ticket offices.
Please have your 2G certificate ready at all times for possible checks during your stay in the ski resort.
2G Certificate with NINJA-PASS
For children under the age of 12, no proof is required, but the ski pass must be activated. For children of school age in Austria, the valid Ninja Pass (Corona test pass) replaces the 2G certificate. In school-free periods, tests and test intervals similar to the Ninja Pass must be verified.
Location and how to find us
The Nassfeld-Pressegger See holiday region lies in the Austrian province of Carinthia, directly next to the Italian border.
Plan your journey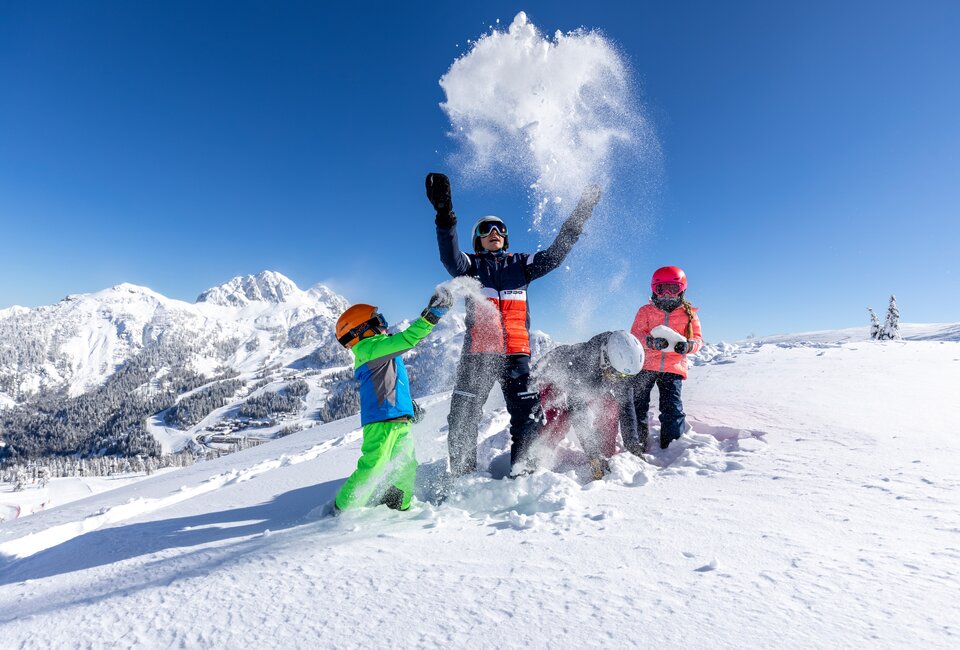 What do you want to discover?