3 days - 2 nights - 2 stages
You are in a bad mood? Are you stressed? The hustle and bustle of everyday life has completely taken over you and the next long vacation is not yet in sight?
Then we have the ideal advice for you: Simply book this practical weekend package; Choose from one of the three variants (the Carnic Milky Way can be excellently portioned in short packages), pack hiking gear and go straight to the Carinthian Gail Valley. The "I'm away for a moment" gives you the small and yet so valuable escape into the opposite world of the busy working week on weekends: the silence and loneliness of the mountain basins with their cheese pastures. Very close to nature and far from time and duty. Of course, you do not have to do without the multiple award-winning services of the Trail Angels in the official booking center and you can take advantage of the practical solution to start your journey home on the Sunday after the second day of hiking. And will balance the next working week on Monday and tackle it with great composure. And dream of the next little escape into the beguiling landscape of the Carnic Milky Way.
Karnischer Höhenweg - The Carnic Milky Way
A new long-distance hiking trail through the wonder world from cheese alps protected by rugged battlements in the Carnic Alps from Thörl-Maglern to Birnbaum in Lesachtal. It combines the best of the famous Carnic high-altitude trail with newly developed "constellation" hikes that cover all the wonderful stories about the alpine pastures, mountains and people - the home of the famous Gailtaler Almkäse PDO. - tell. The Carnic High Trail, so to speak, can be experienced anew! This is how the famous long distance hiking trail becomes the Carnic Milky Way - hiking in new dimensions!
World of Mountains & Lakes
Enjoy your holiday
We're looking forward to your enquiry.
Enquire now!
Location and how to find us
The Nassfeld-Pressegger See holiday region lies in the Austrian province of Carinthia, directly next to the Italian border.
Plan your journey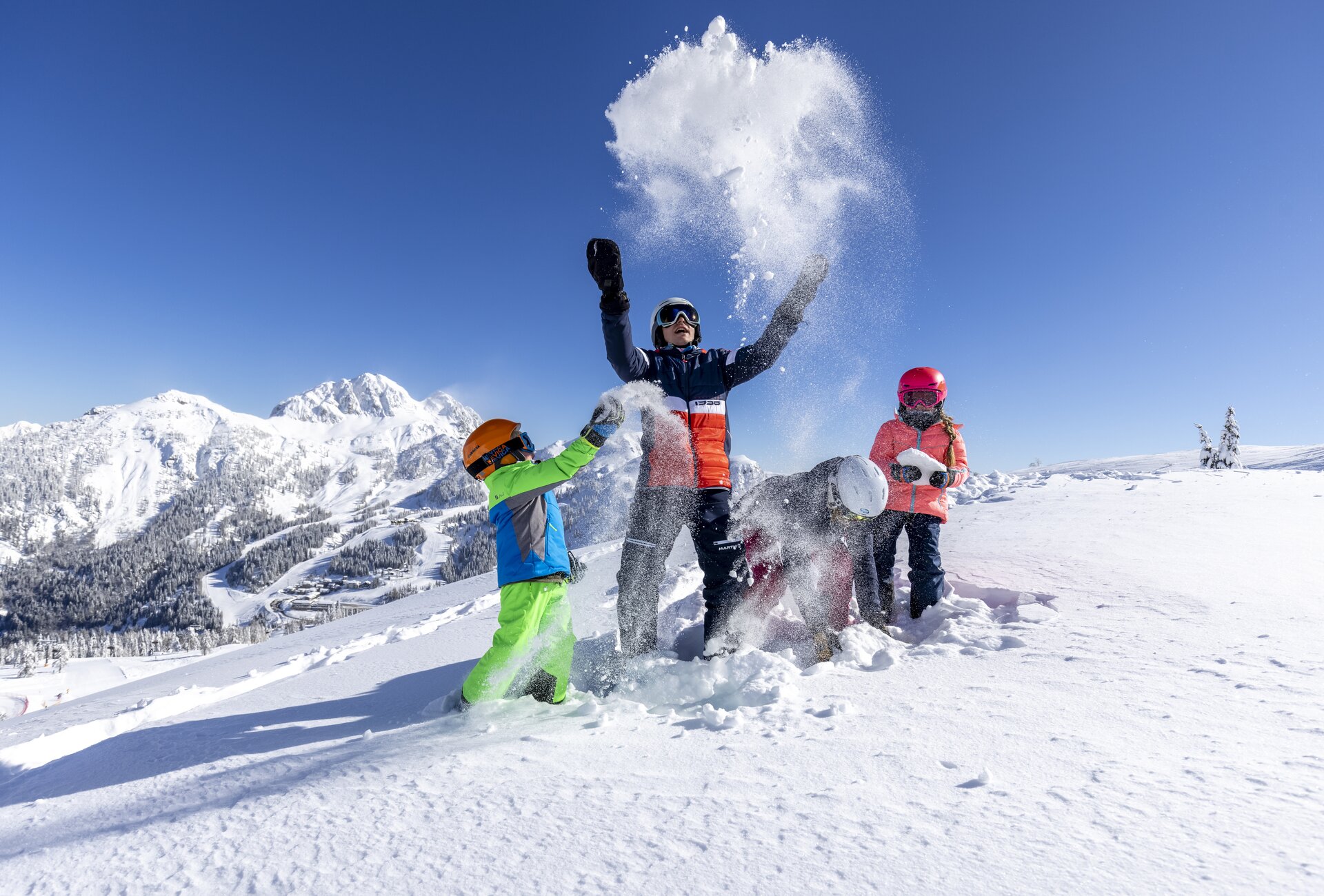 What do you want to discover?