St. Stefan im Gailtal
Pure holiday joy
Breathe in. Breathe out. Feel how tension goes – and relaxation comes. In St. Stefan im Gailtal, the way to deep well-being is short. It only takes one look at the pristine nature and the breathtaking landscapes and your batteries are all but recharged.
The charming community in the Carinthian mountains is a paradise for outdoor enthusiasts in particular. Lush green meadows, shady forests and rugged mountain peaks form the perfect stage for hiking and cycling – or for simply putting your feet up.
The region's 20 holiday villages offer ideal conditions for relaxing, exploring and indulging. And, of course, for soaking up the famous Carinthian sun – after all, St. Stefan is located right in the Adriatic fine-weather zone of the Gailtal valley.
One thing's for sure: Your mood will be as sunny as the weather as you're about to embark on one of the region's many holiday adventures!
What to see around St. Stefan
The best sights
Small but charming – that's St. Stefan im Gailtal for you! Although the picturesque municipality in the Carinthian mountains is all laid-back and homely, there are plenty of things to see and do there.
Don't miss the following sights around St. Stefan:
Historic churches
Why not take a walk or hike to see the region's three parish churches and four subsidiary churches? The pretty churches in St. Stefan an der Gail, St. Paul and Vorderberg are all well worth a visit – as are the subsidiary churches of St. Stefan ob Köstendorf, St. Anton auf der Windischen Höhe, Tratten and Maria im Graben in Vorderberg! Our tip: Don't miss the splendid view from St. Steben church perched on a mountain spur above Köstendorf!
Enchanting castles
The small municipality in the Gailtal valley boasts four impressive castles: Graiffenstein

,

Zossenegg, Bodenhof and Bichlhof. All of them are perfect excursion destinations for wannabe knights and damsels!
"Grazi-Mühle" show mill
The Grazi-Mühle mill is steeped in history. The mill was reconstructed in 2000 and features an impressive millwheel.
Let it snow …
St. Stefan in winter
As soon as the first snow starts to fall, St. Stefan turns into one big adventure playground. There are literally thousands of ways to spend unforgettable winter days in Carinthia's winter wonderland.
For instance, how about cross-country skiing, Bavarian curling, sledging or winter hiking in and around St. Stefan?
Of course, there are also plenty of opportunities to go skiing or snowboarding, with the nearby ski resorts of Nassfeld, Feistritz and Weissbriach all boasting perfectly groomed slopes, cosy mountain huts and a charming winter atmosphere.
You're a winter sports enthusiast? Then the mountain world of Carinthia is the perfect holiday destination for you! After all, where could you find better opportunities to make the most of the snow than in the amazing Sun Ski World between Austria and Italy?
Days like these …
St. Stefan in summer
Summer holidays in St. Stefan are jam-packed with all the things you love. In the Carinthian mountains, every day is an adventure – whether you're looking for relaxation or action, for ways to unwind or to work out. The picturesque landscape of the Gailtal valley offers perfect preconditions for all types of holiday making.
For instance, this corner of Carinthia is particularly popular with hikers and cyclists. Lace up your hiking boots and climb up to Windische Höhe pass or Tschekelnock mountain or cruise along the Gailtal Radweg R3 cycle route – exploring St. Stefan is always a "moving" experience!
And what could be more relaxing after an exhausting hike or bike tour than taking a dip in the refreshing waters of the natural adventure swimming pool in Vorderberg or nearby Lake Pressegger See? In terms of swimming you're spoilt for choice in the World of Mountains & Lakes. Whether you prefer crystal-clear mountain lakes, rushing rivers or lively public swimming pools – in the World of Mountains & Lakes, refreshment is never far!
Our tip: If you want to experience the soothing effect of nature, St. Stefan is full of "power spots". For instance, how about recharging your batteries at Siebenbrünn nature garden or Sieblerbad biotope?
Rooted in yesterday and today
Cuisine & culture
St. Stefan is a place where traditions still matter – whether that's during the famous Kufenstechen event, at shows of the local folk music band or the annual potato festival.
Another highlight of the regional event calendar is the annual epiphany singing or "Kaleda". During the night of 5 to 6 January, the three kings and the star-bearer walk from house to house, singing old Slovenian epiphany songs.
Despite being rooted in tradition, St. Stefan is also open to new things. At the region's restaurants, inns and cafés, local delicacies are served alongside modern cuisine and international dishes.
You should spend your holiday in St. Stefan if …
… you want to experience the healing power of nature.

… you are looking for diversity and variety on your holiday.

… you like outdoor sports just as much as visiting historic churches and castles.

… you would like to explore Carinthia's most amazing hiking trails.

… you would like to witness the traditional epiphany singing during your winter holiday.
Location and how to find us
The Nassfeld-Pressegger See holiday region lies in the Austrian province of Carinthia, directly next to the Italian border.
Plan your journey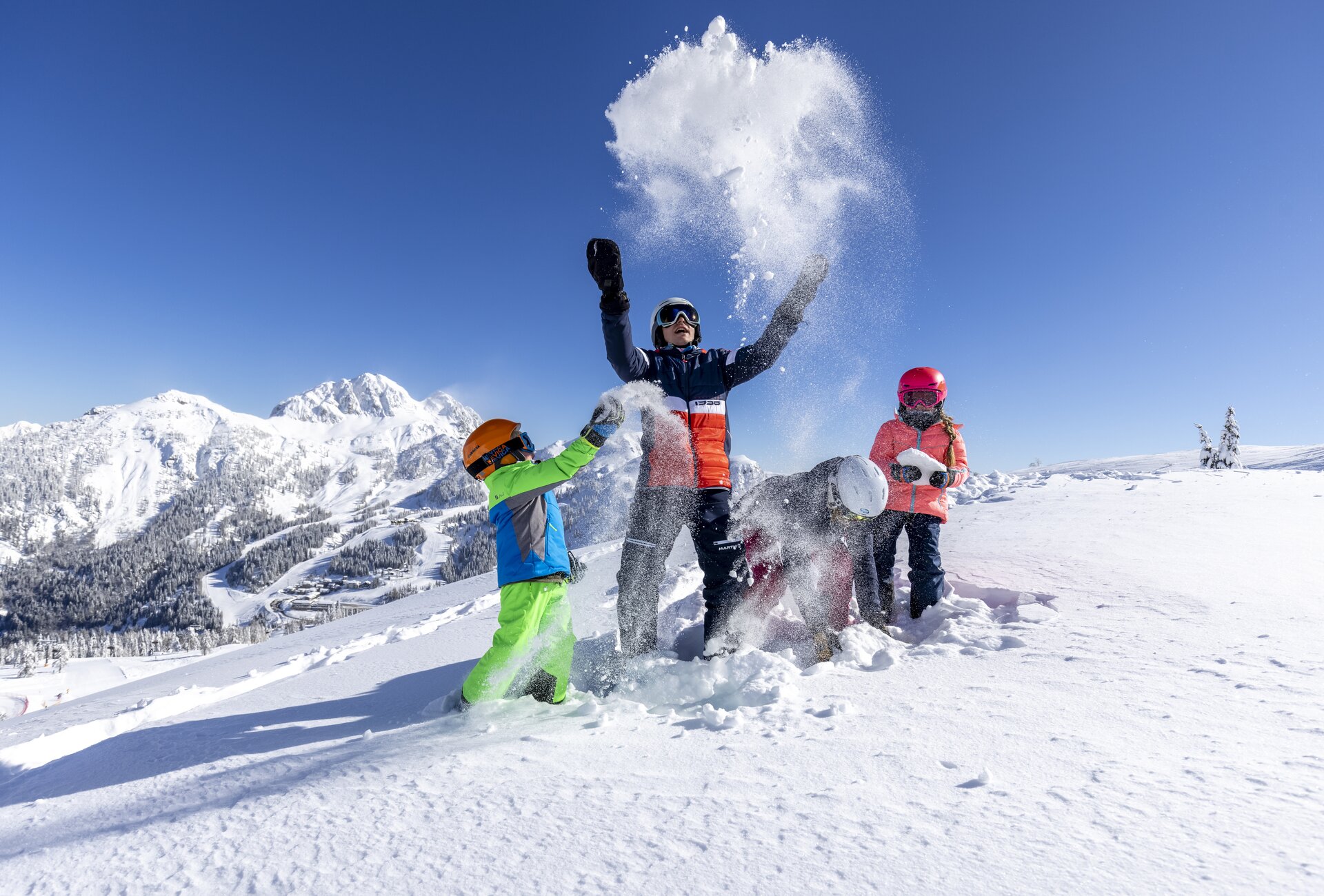 What do you want to discover?