Complete wellbeing while on holiday in Carinthia
Wellness and relaxation in the World of Lakes
Unwinding. Forgetting about time. Recharging your batteries to start your next day on holiday fresh and relaxed. Wellness in the Nassfeld-Pressegger See region is always a good idea. The Carinthian holiday destination is not only known for its amazing slopes in a world full of mountains and lakes. It also stands for relaxation and pleasure. Whether that's for the whole family, friends, couples or groups – at every time of day and year-round!
Wellness at its best
Hotels and spas as wellness temples
Indoor pools, brine rooms, scenic-view saunas, thermal spas and offers for massages let you create your own personal "recovery programme" after a day on the slopes or after a long hike. In the World of Lakes, you'll find just what you're looking for when it comes to a well-deserved break from your adventures in the snow or from soaking up the sun in summer.
Imagine the following scene: The slopes have just been groomed, and the first rays of sunlight caress your face. The air is fresh and crystal-clear. And you couldn't feel more alive as you swoosh downhill on your skis. In the Nassfeld-Pressegger See region, moments like these are pretty much an everyday occurrence in winter. However, summer doesn't pale in comparison either. Bike trails, hiking routes, and beautiful locations for a break are only waiting to be explored.
And when the sun eventually sets behind the mountains, it's time for the relaxing part of your day. Whether you unwind at a private spa or in an ocean-air brine room – utter wellbeing takes priority now. Add to that the stunning mountain scenery, and you'll be on cloud nine.
Alpine wellness with breathtaking scenic views
An absolute insider's tip: Alpine wellness. Spending time together as a couple is usually rare and thus precious. And that's what makes sitting next to your significant other in a steamy outdoor pool and taking in the stunning mountain scenery together even more beautiful.
Turn your holidays in the World of Mountains & Lakes into a time of recovery and relaxation for body, mind and soul! Special wellness treatments and the right combination of sports and time at the spa let you enjoy a holiday you'll remember for a long time to come.
Location and how to find us
The Nassfeld-Pressegger See holiday region lies in the Austrian province of Carinthia, directly next to the Italian border.
Plan your journey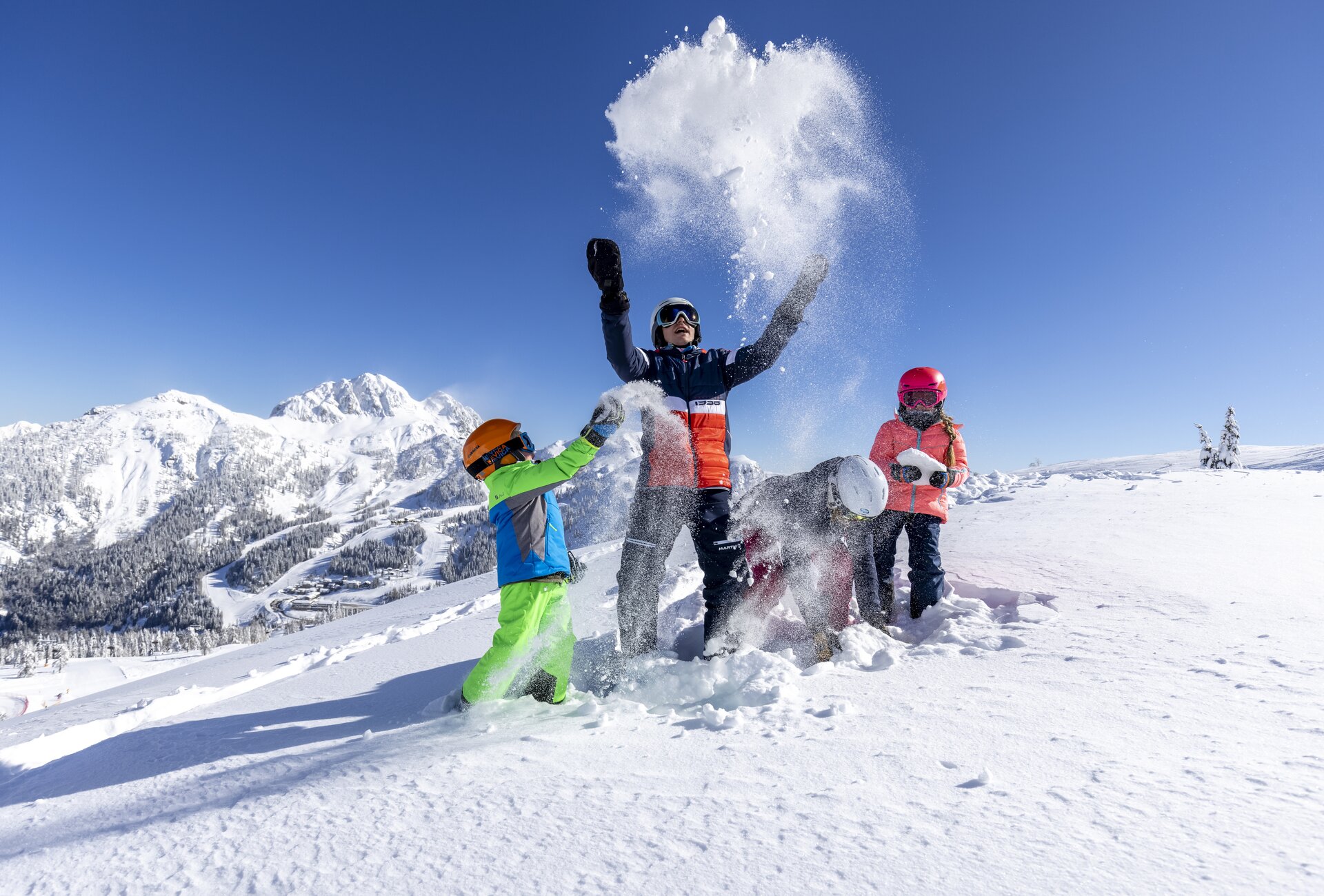 What do you want to discover?