The Pramollo Wild Posse
follow the smugglers' trails of the Nassfeld
Who is this, roaming the mountains under cover of the night? It's the shady characters of the Pramollo Wild Posse! The legendary gang of smugglers is known – and feared – far beyond the Nassfeld area.
High up on Nassfeld mountain pass, at the border of Carinthia and Italy, you can find their hidden smugglers' nest at Lake Pramollo. Across the Pramollo footbridge, they venture down to the Gailtal valley in dark nights, spearheaded by Siggi and Livio. Luckily, they never reach their destination because the traditional "Frigga" omelette at their stopover at Egger Alm is always too good to resist …
If you would like to know more about the Wild Posse and their adventures with Fix and Foxi, take a look at our suspenseful comics!
Our tip: Are you brave enough to take on the Wild Posse? At the "In the Territory of the Wild Posse Adventure Mile", a thrilling treasure hunt and subsequent reward are waiting for you.
Location and how to find us
The Nassfeld-Pressegger See holiday region lies in the Austrian province of Carinthia, directly next to the Italian border.
Plan your journey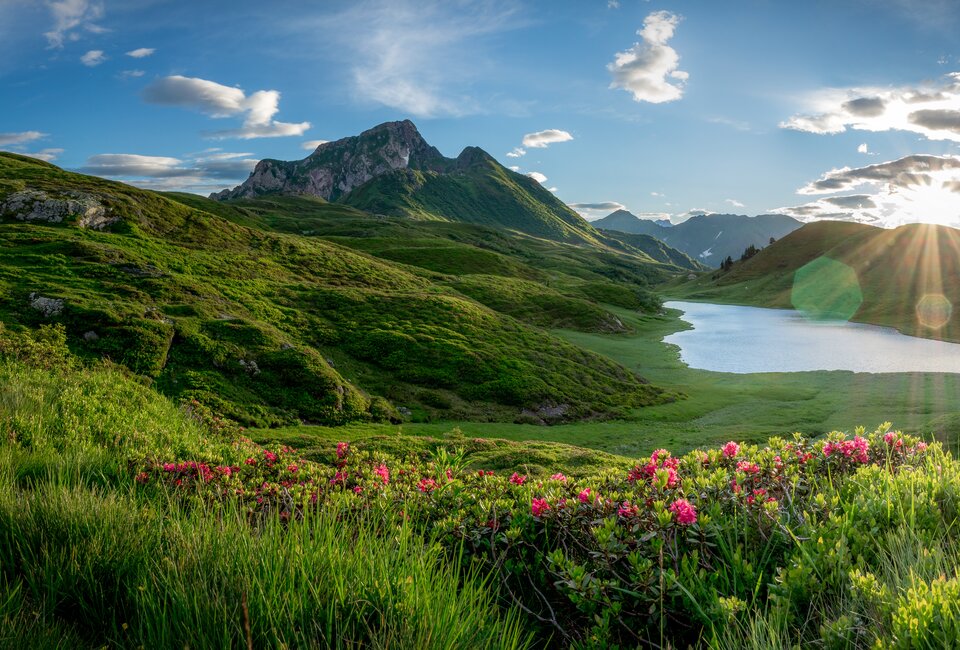 What do you want to discover?