Family fun in the snow
Winter in the Nassfeld-Pressegger See region
From grey to white! If you're fed up with the dirty snow and sludge on the streets, we have the perfect solution for you: Visit the Nassfeld-Pressegger See region! Because in the World of Mountains & Lakes, winter is still like adventurous families want it to be: snow-white, glistening and full of adventures!
A winter getaway to the Sun Ski World is a highlight for the whole family – from the action-loving kids to the relaxation-seeking parents. And that's no wonder! After all, the sun-kissed holiday region has everything it takes to put big smiles on little (and not so little) faces. Varied slopes for beginners and more advanced skiers, family action from ice skating to sledging – and, of course, plenty of sunshine and snow! Especially the top-10 ski resort of Nassfeld boasts numerous great offers and services for families with children.
Offers for young and young-at-heart winter sports fans
Benefits for families at Nassfeld ski resort
4 secured children's practice areas

professional ski schools directly at the ski resort

children's skiing lessons

excellent childcare in the mini club with Octi, the skiing squid

free ski equipment for children below the age of 10

"PREMIUM" ski rental for kids for € 1 per day

"Nassfeld Ski Surprise" children's discount: free accommodation and ski tickets for kids under 10

award-winning children's hotels and family-friendly accommodation
Skiing fun for guests of all ages
The Sun Ski World for families
The Nassfeld-Pressegger See region has everything you need for great holidays in the snow. A huge variety of winter sports from skiing to snowshoeing, 100 per cent snow reliability – and, of course, plenty of sunshine!
To recharge your batteries during a day on the slopes, you can choose from 24 mountain huts and "ristoranti". What's it going to be for you? A traditional "Brettljause", some sausages or a delicious pizza? The region's famous Alpine-Adriatic cuisine offers you all of this and more.
Once you have fuelled up on the region's finest delicacies, it's time to discover even more family highlights in the Sun Ski World. For instance, how about exploring the charming nearby family ski resorts? In Weissbriach, Kötschach-Mauthen, Weissensee, Griminitzen and Feistritz/Hrast, families come first!
Big adventures for the little ones
Slope highlights for cool kids
Whether your kids are first-timers or more experienced skiers: The Sun Ski World offers the perfect terrain for every young winter sports lover.
The secured children's areas at Sonnenalpe, Sonnleitn, Tressdorfer Alm and Tröpolach offer perfect conditions for mastering those first turns in the snow. More advanced kids might want to tackle The Snake adventure slope or explore Nassfeld ski resort's very own Snowpark, where even more thrills and spills are waiting for the ski stars of tomorrow …
Families in the focus
Why do families love winter in the Nassfeld-Pressegger See region? That's easy! On the one hand, it boasts plenty of sunshine, snow and winter adventures. And on the other, there are countless little extras that make family holidays in the region even more attractive.
Skiing lessons for the little ones. Rental equipment at attractive prices. Inexpensive ski service directly by the slope. All of these "nice surprises" make skiing at Nassfeld ski resort a great experience for families.
And there's more! The Nassfeld-Pressegger See region is full of family-friendly hotels and guesthouses that are a perfect home away from home.
Even more winter fun
Family action away from the slopes
Even though Nassfeld ski resort is one of the sunniest winter sports regions – sometimes it also gets a day or two of bad weather. However, that's nothing to worry about. After all, there are heaps of things to do in the Carinthian mountain world even when the sun isn't shining for a change! Our activities for bad weather days and excursion tips are guaranteed to brighten up your children's day anyway.
What's more, these ideas are not just perfect for rainy days, they are also great alternatives if you simply want a change from skiing. After all, adventurous families are always looking for fun things to do! Away from the slopes , the Sun Ski World offers plenty of thrilling family adventures from sledging to ice skating.
Location and how to find us
The Nassfeld-Pressegger See holiday region lies in the Austrian province of Carinthia, directly next to the Italian border.
Plan your journey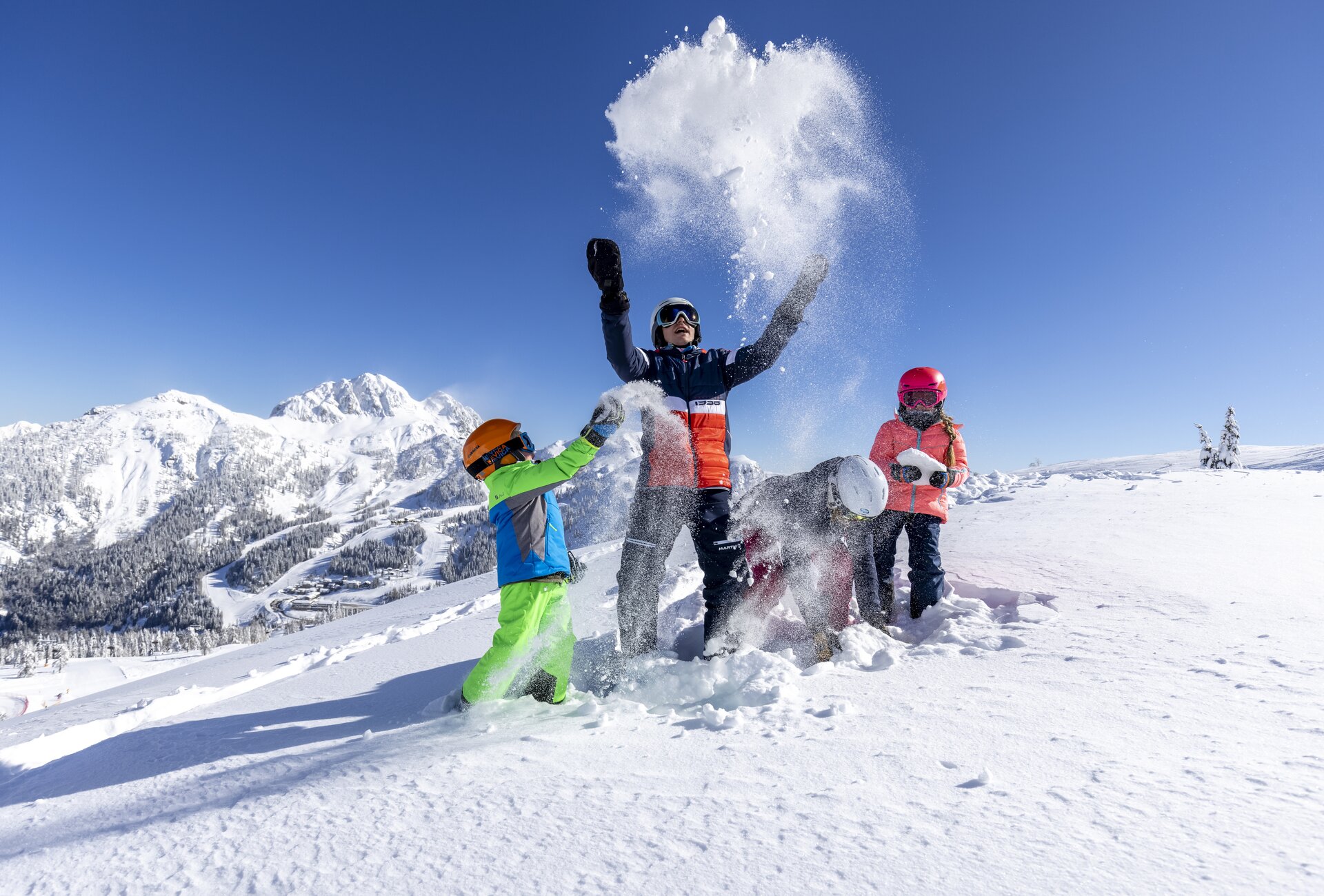 What do you want to discover?