Bike holidays on the sunny side of the Alps
Mountain biking in the Nassfeld-Pressegger See region
What makes mountain biking in the Bike World so special? Infinite bike joy, scenic diversity and plenty of surprising wow moments. On the diverse routes through the Carnic, Julian and Gailtal Alps, mountain bikers can really get into gear – and afterwards, reward themselves with a refreshing dip in Lake Pressegger See or Lake Weissensee.
Ready for a unique combination of mountains and lakes? Find out what else speaks for bike holidays in the Nassfeld-Pressegger See region – you'll be surprised, that's for sure!
Where every biker finds a suitable route
On tour in the Bike World
A total of 950 kilometres, spread out across 46 signposted MTB trails, plus 100 kilometres of bicycle routes in Austria and Italy make bikers' hearts beat faster in the Bike World. Sporty, scenic or culinary: Variety is an integral part of the surprisingly diverse programme for bikers. From guided MTB tours to easy family routes, pleasure-filled routes or leisurely tours, loops around lakes and challenging MTB trails …
Convenient: The summer cable cars in the Nassfeld region as well as one lift in Weissensee take bikers up into the mountains for a comfortable "uphill ride".
A variety of routes for your bike holiday
MTB routes in the Nassfeld-Pressegger See region
Did you know that the region surrounding Gailtal Valley boasts Carinthia's most dense MTB trail network? Reason enough to spend your next bike holiday in the Bike Word, don't you think? From valley to valley, on special themed trails or along the river Gail: Mountain biking in the Nassfeld-Pressegger See region is always a very special experience. The neighbouring country of Italy and nearby Lake Weissensee offer even more variety for your tour of exploration on two wheels.
Route tip: the family-friendly R3 Gailtal cycle route. For other recommendations, have a look at the convenient route map – available both digitally and as a print version for your rucksack!
A paradise for downhillers
Trail World
You love to ride in the open terrain and preferably downhill? The Trail World is perfect for downhill enthusiasts. Lift & Bike Giro or the new flow trail: It certainly never gets boring here. In total, the Trail World boasts eleven diverse single tracks – and eight of them are located in the Nassfeld region. Three additional cool trails are located at the fjord-like Lake Weissensee.
Surprisingly comprehensive MTB services
Mountain bikers exploring the Bike World will be surprised. Because time and again, a "nice surprise" will make your bike experience even more enjoyable. For instance, the convenient PAPIN bike rental system for maximum flexibility. Based on the motto "rent anywhere – return anywhere", it's even easier to enjoy a relaxed tour on your rental bike. And if you'd like to spare yourself some effort, you might want to get an e-mountain bike.
North, east, south or west: For 360-degree bike adventures, you can follow the clearly signposted and diverse MTB routes. You're thinking about visiting destinations that are located a bit further away? Off you go then! The bike transport by train or bus makes sporty cross-border bike adventures to the neighbouring Italian regions a breeze.
Towards holiday joy by summer cable car or lift
Just immerse yourself – not just in the comfortably warm Lake Pressegersee or Lake Weissensee but also in the fascinating mountain world on the sunny side of the Alps. Besides trains and busses, the three summer cable cars in the Nassfeld-Pressegger See region bring you closer to unforgettable bike experiences. Perfect for all those who would like to enjoy the stunning scenic views from higher altitudes or get their adrenaline flowing. With the Millennium Express cable car, you can quickly and comfortably reach the Lift & Bike Giro or the "MEX – Line 1" flow trail .
Mountains or lakes? Well, how about both? While on bike holiday in the World of Mountains & Lakes, you don't have to choose between the two. Look forward to bike rides in two countries with breathtaking views of local bodies of water and even the Adriatic Sea. Speaking of local bodies of water: Mountain lakes such as Lake Zollnersee or Lake Wolayersee are amazing locations for taking a break and a refreshing dip in the water.
Location and how to find us
The Nassfeld-Pressegger See holiday region lies in the Austrian province of Carinthia, directly next to the Italian border.
Plan your journey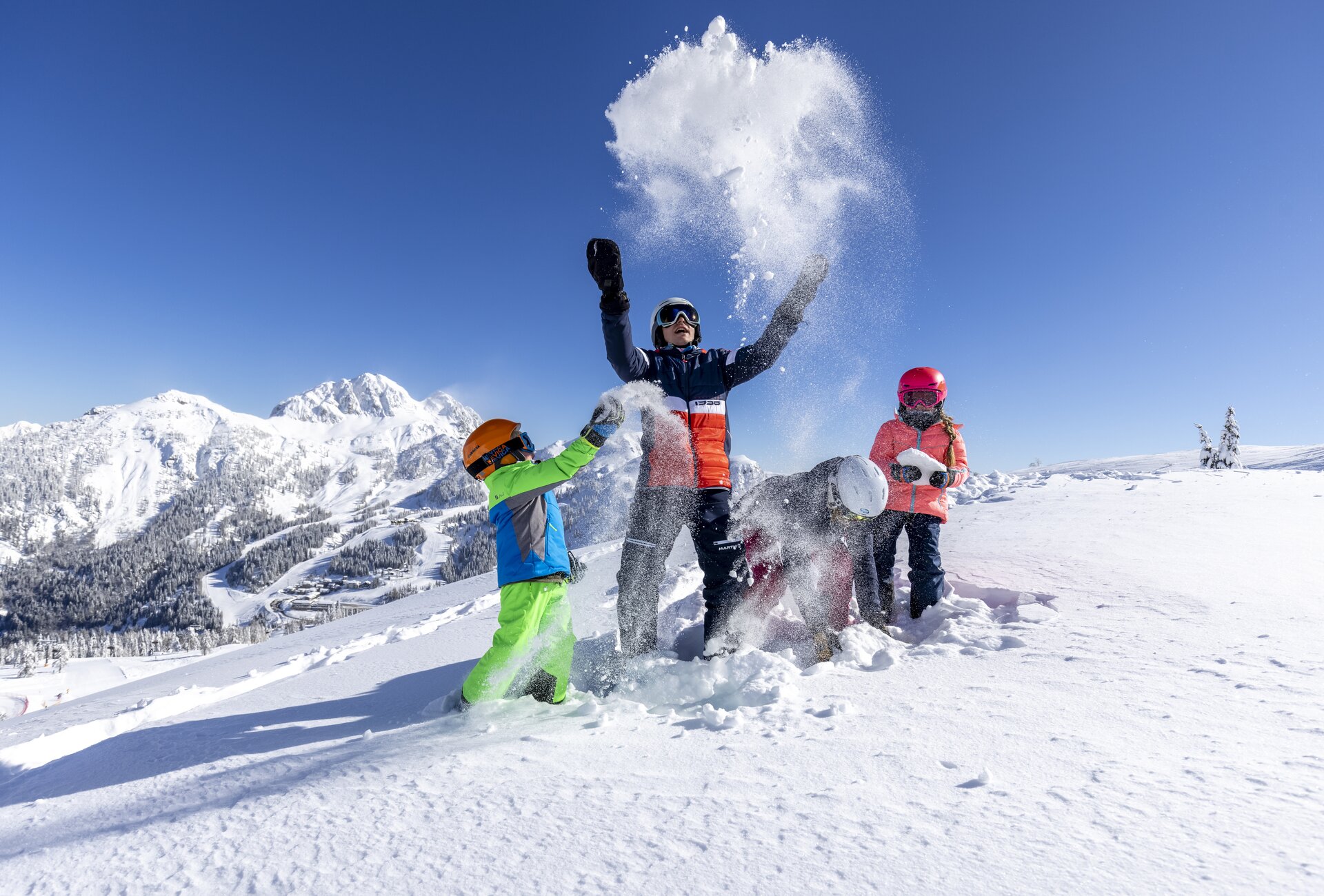 What do you want to discover?