The summery mountains are calling!
Nassfeld summer cable cars & lifts
Stunning scenic views, fresh mountain air and the unique mountain scenery of the Carnic, Gailtal and Julian Alps: One cable car and two lifts take holiday guests and day trippers up into the Summer World. Hikers, bikers, families and pleasure-seekers comfortably float up to higher altitudes and towards mountain joy in the Millennium Express cable car, the Gartnerkofel chairlift or the Madritschen chairlift.
By the way: Another summer lift can be found in the neighbouring region of Weissensee.
Cable car & lift rides for hikers
In the Nassfeld region, hikers are always only one cable car or lift ride away from limitless hiking fun. The mountains of Austria aren't enough for you, and you'd like to explore those on Italian territory as well? From the Madritschen mountain station, it's only a few kilometres to the pasture region of Pontebba, for instance.
Cable car & lift rides for bikers
The Lift & Bike Giro is the longest descent in the Alps and only one of many "nice surprises" for mountain bikers in the Bike World. What's more, both lifts and the cable car let you bring your bike – and transport is surprisingly easy and comfortable. Hop on, and you'll soon be at the starting point of your next tour!
The cable car and lifts in the Nassfeld region are excellent.
"Best Austrian Summer Mountain Railways"
Action-fuelled adventures, exciting family attractions, culinary moments of joy, breathtaking scenic views and wonderful experiences in nature – all this and more is made possible by the "Best Austrian Summer Mountain Railways". Look forward to extraordinary moments in the mountains of the Nassfeld-Pressegger See region – high quality guaranteed!
Nassfeld's cable car and lifts at a glance
Millennium Express cable car
The Millennium Express cable car quickly and comfortably takes you from Tröpolach up into the Nassfeld region. What awaits you up there? Tressdorfer Alm, Madritschen mountain station and many attractive offers:
Gartnerkofel chairlift
Mountains full of holiday bliss! Enjoy awe-inspiring views of the Julian Alps, the Dolomites and the Hohe Tauern range – and look forward to countless surprises on Gartnerkofel:
Geo-Trail

Wulfenia

Mountain hut: Watschiger Alm, Garnitzenalm, "Zur Berghex" and Alpenhotel Plattner

"Almrausch" mountain playground with Fix & Foxi

"Däumling" via ferrata

panorama sundeck including Sky Plate

Nassfeld Cinemas and Gartnerkofel photo point

bike transport (for EUR 9.00)
Contact
Gartnerkofel Talstation
9620 Sonnenalpe Nassfeld
Phone: +43 (0) 4285 8190
Madritschen chairlift
From the Adventure Mile at the valley station to the beautiful 360-degree views at 1,919 metres above sea level – the Madritschen six-person chairlift brings you closer to enjoying unforgettable mountain experiences:
"In the Territory of the Wild Posse" Adventure Mile with Fix & Foxi
360-degree views of Rosskofel, Trogkofel and Gartnerkofel
"Experiencing the Stone People Tribe" family adventure trail Madritschen tour
Kofelplatz Madritsche with various attractions
Nassfeld single trails
Pendolino Mountain Coaster
"BergWasser" Aqua Trail
Café Kapas and Kofelalm
bike transport (for EUR 9.00)
Location and how to find us
The Nassfeld-Pressegger See holiday region lies in the Austrian province of Carinthia, directly next to the Italian border.
Plan your journey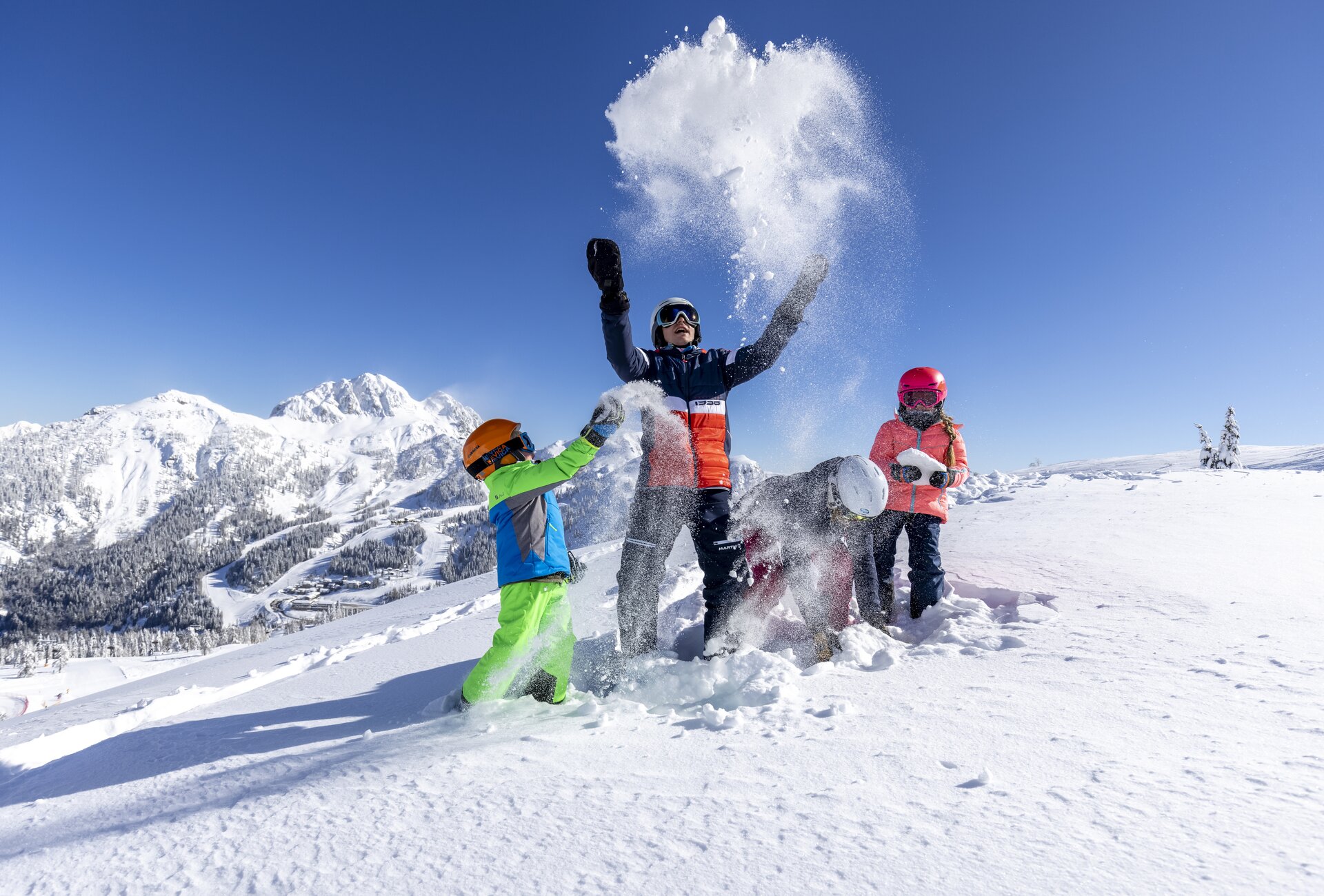 What do you want to discover?