Plenty of variety for families
Away from the slopes
Children's area, adventure slopes, magic carpet … One thing's for sure: It's virtually impossible for families to get bored in the Sun Ski World. Especially the youngest winter sports athletes often want to spend all day on the slopes.
However, winter in the Carinthian mountains has so much more to offer than "just" skiing. Don't miss the numerous off-piste family highlights waiting for you in the Outdoor & Relax World!
What families can look forward to away from the slopes:
7 toboggan runs, 5 of them flood-lit
55 km of winter hiking trails
horse-drawn carriage rides
trekking with llamas
7 km² of natural ice on Lake Weissensee & Lake Presseggersee
Our tip: There are also plenty of great options for spending a day away from the snow – for instance, relaxing and splashing about at the region's indoor swimming pools and spa areas!
Off you go!
Sledging in the Carinthian mountains
Sledging is one of the most fun ways to spend some family time in the snow. After all, swooshing down the mountain on a sledge makes everyone whoop with joy. Sunshine, snow and family fun – this unrivalled combination makes sledging a perfect holiday activity for guests of all ages. Stroll up to the mountain together with your loved ones, hop on a sledge – and off you go!
Our tip: Enjoy sledging under starry skies thanks to five flood-lit toboggan runs in the Nassfeld-Pressegger See region!
All toboggan runs at a glance
Rattendorf toboggan run (flood-lit)
Guggenberg/Hermagor toboggan run (flood-lit)
Berggeist/Weissbriach toboggan run (flood-lit)
Sonnleitn toboggan run (flood-lit)
Gailberghöhe toboggan run (flood-lit)
Kreuth ob Jenig toboggan run
Naggler Alm toboggan run
Step by step through a winter wonderland
Winter and snowshoe hiking in Carinthia
When the Carinthian sun kisses the glistening snow of the Sun Ski World, no one wants to stay inside for long. Adventure-loving families are out and about, exploring the holiday region's many attractions and activities. You and your loved ones are looking for an alternative to skiing? How about a leisurely winter hike through the snow-covered World of Mountains & Lakes?
With or without snowshoes , as part of a guided tour or by yourself – a hike through the winter wonderland of Carinthia is simply magical.
Our tip: Your kids are not so keen on hiking? That might change if they hear about trekking with llamas! Strolling through woods covered in deep snow together with the gentle animals is an unforgettable experience.
Your feet are tired from skiing? Then a horse-drawn carriage ride is the perfect way to explore the wintery landscape together with your loved ones.
Carinthia's most amazing natural ice rinks
Ice skating in a frozen kingdom
If you spend your winter holiday in the Nassfeld-Pressegger See region, you definitely shouldn't miss out on one special experience: ice skating on one of Carinthia's most amazing natural ice rinks. Doesn't gliding across frozen lakes together with your family sound like a winter's dream come true?
Try your hand at doing pirouettes, Bavarian curling or ice hockey – all of this and more is waiting for you at Lake Pressegger See or at Lake Weissensee, Europe's largest prepared natural ice surface.
An icy adventure: Sharpen your blades and find out all about ice skating in the Outdoor & Relax World!
Location and how to find us
The Nassfeld-Pressegger See holiday region lies in the Austrian province of Carinthia, directly next to the Italian border.
Plan your journey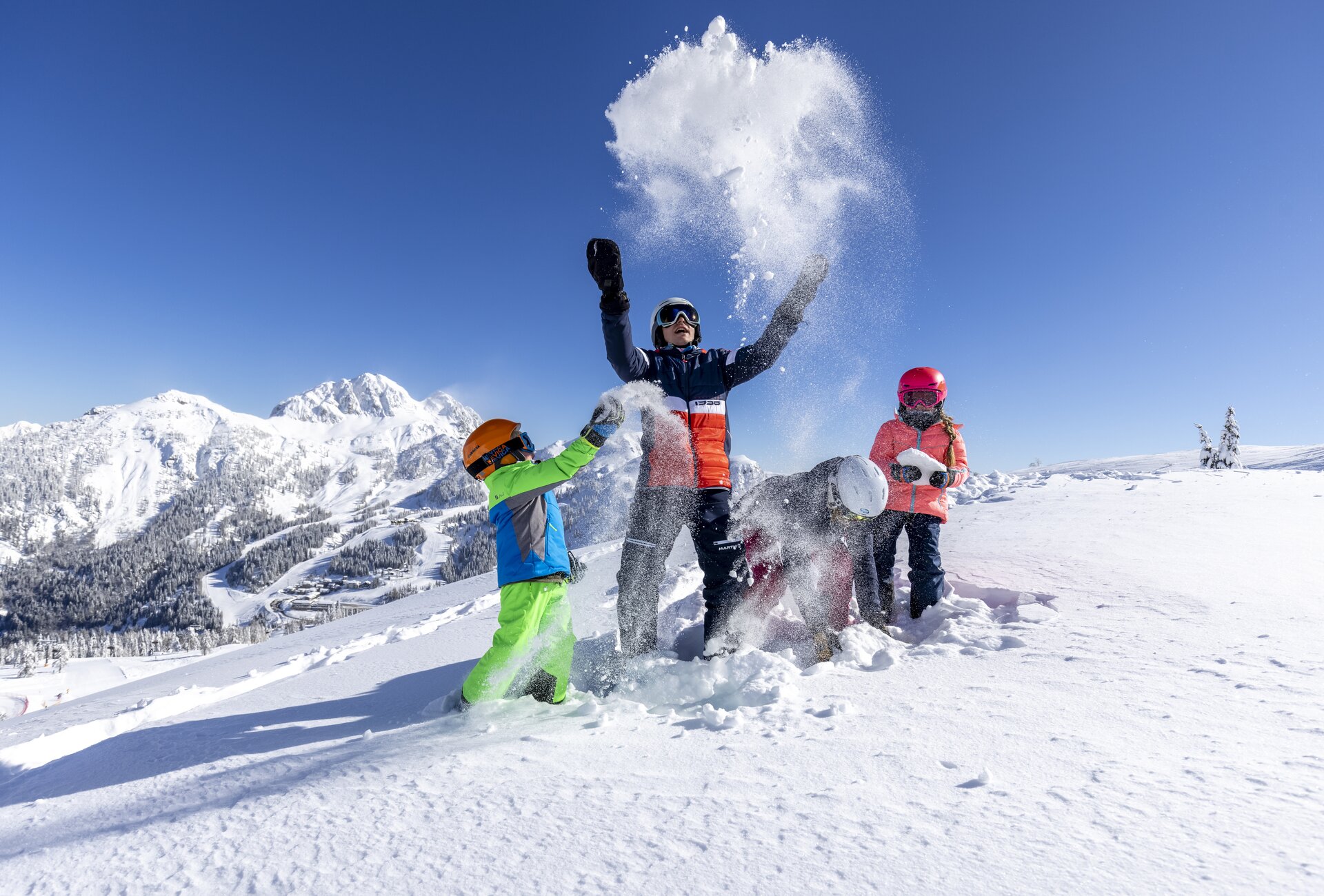 What do you want to discover?