Exploring Carinthia by bus
Bike & bus in the Nassfeld-Pressegger See region
You'd like to explore the Nassfeld-Pressegger See region by bike? But you'd still like to have the option of covering part of the distance by bus? Maybe you're even planning to visit the neighbouring countries of Italy and Slovenia? Then the bike bus is just what you're looking for! From regular scheduled busses offering bike transport to the bike bus and the on-call bus: These services let you take your bike anywhere.
Find out what you need to know about bike transport by bus in the Bike World!
Reservations for bikes required
Scheduled busses providing bike transport
Certain bus lines let you bring your bike if you make an advance reservation. Your bike will then be stored in a separate bike trailer on the bus. This lets you travel between Hermagor and Kötschach as well as Kötschach and Oberdrauburg. There's also a connection between Hermagor, Weissbriach and Weissensee.
Good to know: With the GuestCard and the +CARD holiday, mobility offers are free throughout the region! Bike transport costs EUR 5.00, and it needs to be reserved in advance by calling +43 (0) 664 88611685.
Visiting Italy or Slovenia with your bike
Bike bus
Designated busses with bike trailers take you to beautiful routes that do not start right on your doorstep. How about a transfer to Thörl-Maglern to visit the Alpe-Adria cycle route? Alternatively, it takes you about 1.5 hours by bike to get to the Slovenian town of Kranjska Gora from there.

Good to know: Reservations are required and can be made by calling +43 (0) 664 88611685 until 17:00 of the day prior. The bike bus transfer is available for 6+ people. The maximum number of guests is 50 people.
Bike transport on request
On-call bus
You're planning a cross-border tour? Let the on-call bus pick you up – whenever and wherever you want! That's exactly what you can do, if you make a timely reservation and as long as there are enough busses available. From your accommodation in the region to Pontebba in Veneto or from Plöcken Pass in the Carnic Alps to Paluzza in northeastern Italy: The on-call bus takes you to the most beautiful routes in Austria and its neighbouring countries. Upon request, the on-call bus also picks you up wherever you decide to end your tour and takes you back to your accommodation.
Good to know: You can contact the office of the on-call bus service on weekdays from 08:00 to 18:00 by calling +43 (0) 664 88611685. Please make a reservation at least two hours before your planned departure – or better yet, on the day prior!
Tips for transporting your bike by bus
Bus, cable car or lift: Holders of the +CARD holiday or the GuestCard can use any form of public transport in the World of Mountains & Lakes for free. Look forward to mobility and flexibility at no charge – you'll only have to pay a small fee for your bike! Rent anywhere – return anywhere: If you'd rather not have to transport your bike, you might want to make use of the PAPIN bike rental system.
Location and how to find us
The Nassfeld-Pressegger See holiday region lies in the Austrian province of Carinthia, directly next to the Italian border.
Plan your journey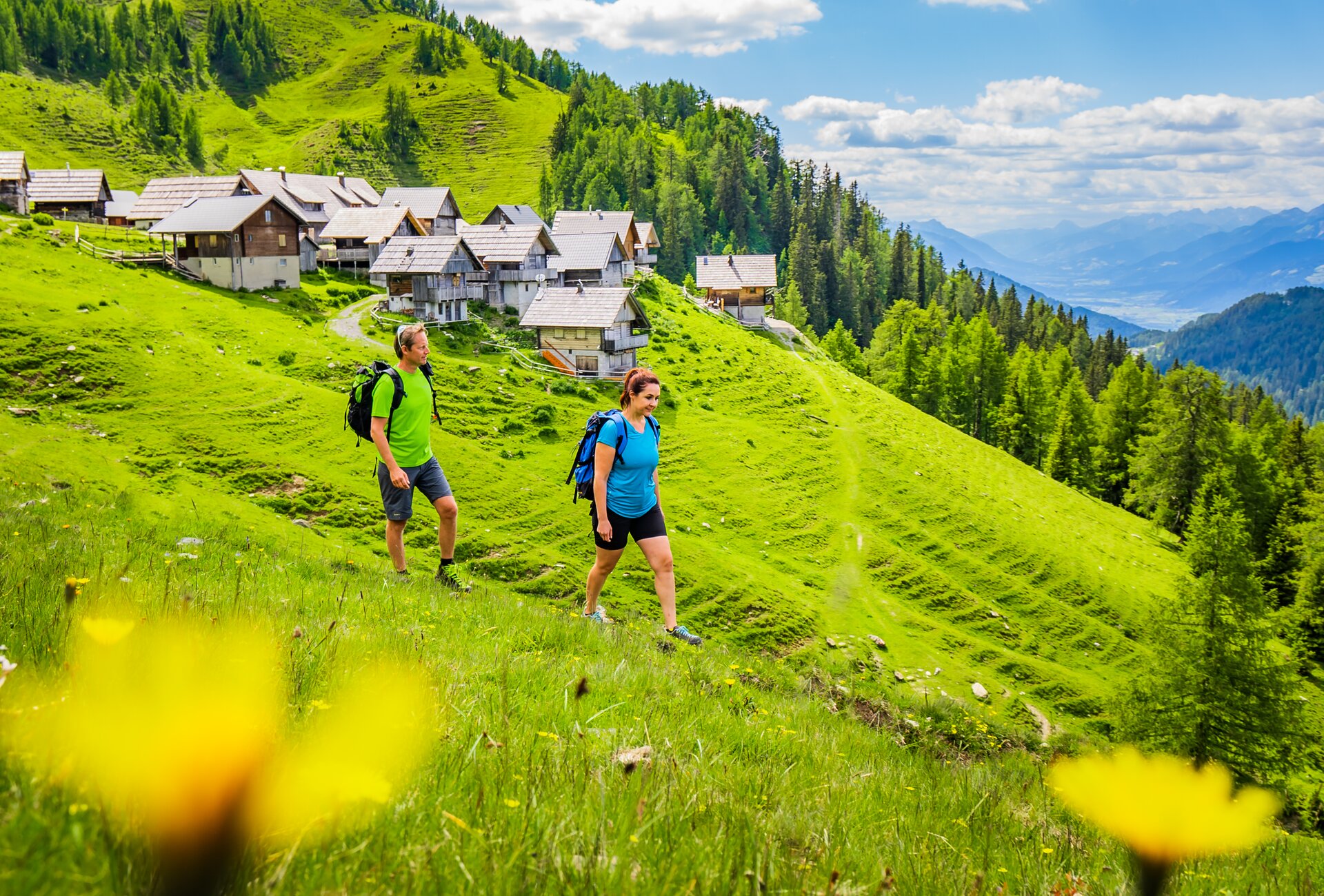 What do you want to discover?