Your ski day in numbers
Skiline at Nassfeld ski resort
There are lots of things you take home from a day of skiing in the Sun Ski World. For instance, amazing experiences, blissful happiness and plenty of memories. However, thanks to Skiline, there's even more you can take home. Your whole ski day, in fact! After all, the great Skiline service gives you all the facts and figures of your day in the mountains.
All you have to do is register your ski pass on www.skiline.cc and you're good to go! The software logs all important data from your ski day, including vertical metres, number of lift rides and kilometres of slopes skied. All of this is tracked in your Skiline altitude diagram.
The perfect opportunity to compete against your friends or share your performance with those at home!
The ultimate challenge
Nassfeld Challenge
Your Skiline figures also play an important part in another one of Nassfeld ski resort's highlights. Have you heard of the Nassfeld Challenge? No? Then it's about time! After all, it's your chance to win great prizes …
Simply register for the Nassfeld Challenge on the Skiline website. During every ski day, you collect valuable badges for the vertical metres you cover as well as for completing certain runs or small challenges. The badges you collect not only determine your ranking in the Nassfeld Challenge highscore, they also get you one step closer to winning great prices ranging from a free ski service to a season ticket.

Sounds interesting? Find out more about the Nassfeld Challenge and start your personal adventure!
Scan your ticket at the terminal
Skiline on site
You want to know right now how many kilometres of slopes you have covered today? No problem! Simply scan your ski pass at one of the Skiline terminals on site and you get all the info you need – including a print-out to show (off) to your friends …
You can find the Skiline terminals at:
Millennium-Express valley station
KofelCenter Madritsche
valley stations of Gartnerkofel and Tröglbahn cable cars
Gartnerkofel Hotel
Location and how to find us
The Nassfeld-Pressegger See holiday region lies in the Austrian province of Carinthia, directly next to the Italian border.
Plan your journey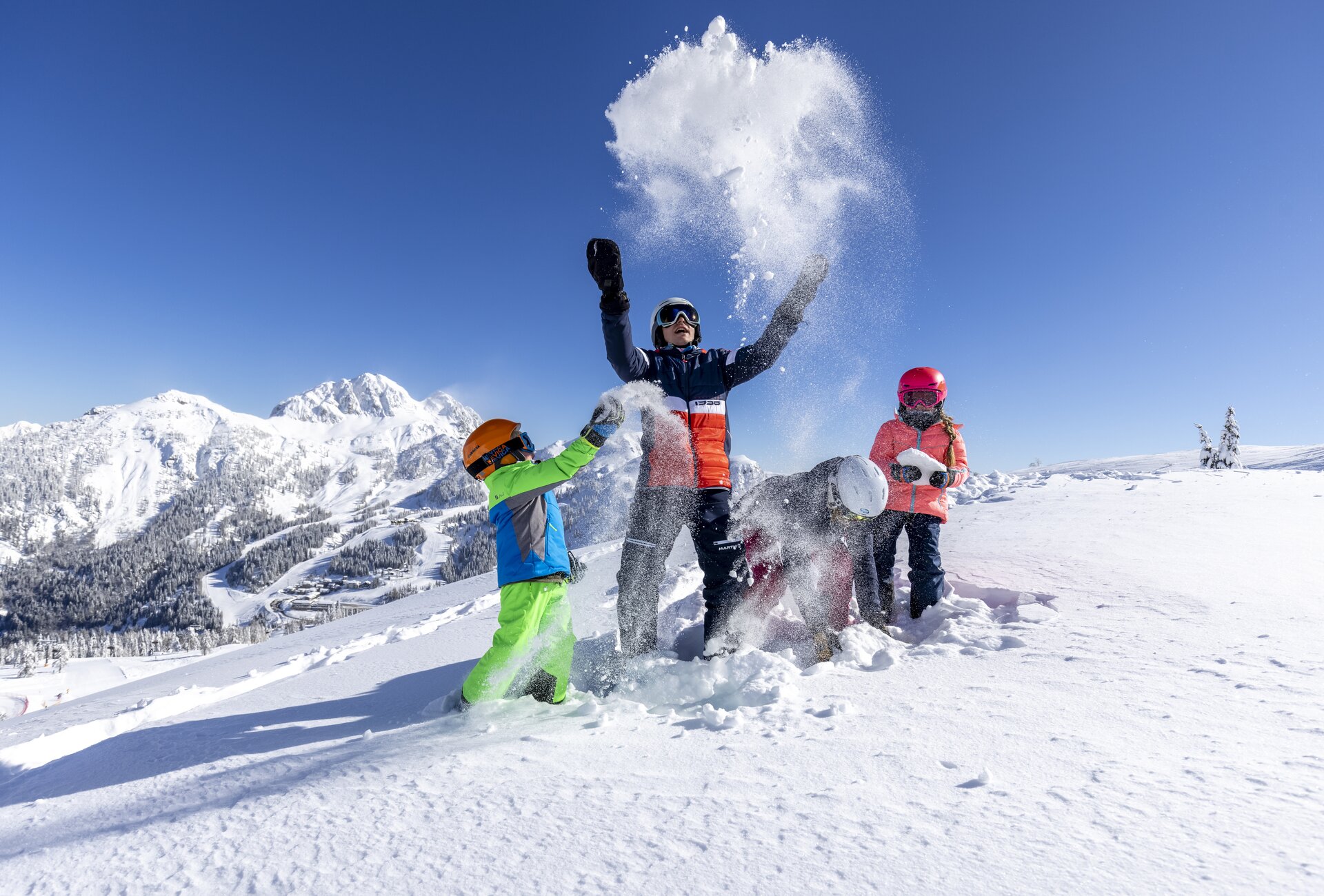 What do you want to discover?