The Outdoor & Relax World in summer
Active. Refreshing. Different.
Die Outdoor & Relax World in summer
Active. Refreshing. Different.
Freeing your mind and quieting your thoughts. In the summery Outdoor & Relax World, unforgettable holiday memories aren't the only thing you'll create: How about health and a relaxed state of mind?
Take an idyllic mountain scenery, countless hours of sunshine and crystal-clear water. Add to that a heaping scoop of outdoor activities and sports – and there you have it: an irresistible holiday cocktail in Southern Austria!
Ready for an unbelievable variety of outdoor activities that invites you to go on a new adventure every day? From active and sporty experiences while playing golf or while paragliding to the refreshing airflow as you ride through the mountains of the Gailtal, Gitschtal and Lesachtal valleys on your motorcycle. Or maybe you're in the mood for something new and different such as rod-fishing at Lake Presseggersee?
One thing's for sure: The Outdoor & Relax World in the Nassfeld-Pressegger See region is refreshing, different, and lets you stay active while on summer holiday! What better option to recharge your batteries?
Active on holiday:
Outdoor sports
Exploring the Outdoor World in the Nassfeld-Pressegger See region on foot, with two poles or with a paraglide: The diverse options for outdoor sports are definitely a "nice surprise" while on holiday. Hobby athlete, marathon runner, or paraglider: In the mountains of the Carnic and Gailtal Alps, it's all about fun and variety. Relaxations seekers will find just what they're looking for during yoga sessions or while stand-up paddle boarding on the lakes.
The adventure region also boasts 17 routes in various levels of difficulty across a trail network of 140 kilometres. Nordic walking through the 3-m tall belt of reeds with your friends or going trail running in higher altitudes: Staying active is easy in a beautiful setting full of mountains and lakes!
R&R at its best:
relaxing outdoor experiences
Everyone needs to take a break once in a while. And the lakes, wellness temples and bathing ponds in the Nassfeld-Pressegger See region let you enjoy some time off from your stressful everyday life. The outdoor Eldorado along the river Gail boasts a multitude of offers for both adrenaline junkies and relaxation seekers.
Have a look at the diverse options for activities at Lake Presseggersee and in Gailtal Valley!
I want to ride my motorbike:
the Outdoor & Relax World for motorcyclists
Those who enjoy having a few HP under the saddle will quickly fall in love with the southern Alpine landscape. The Nassfeld-Pressegger See region is a true paradise for motorcyclists: Hairpin bends, wide roads over mountain passes and an awe-inspiring scenery make every ride on your two-wheeler an exceptional experience.
Thanks to the region's geographical location, summer guests have several options to choose from in the Outdoor & Relax World. How about a speedy ride up onto Austria's tallest mountain or a tour over to our Italian or Slovenian neighbours? Motorcycle tours are the perfect way to explore the tri-border region of Italy, Slovenia and Austria.
Hole-in-one at the Nassfeld Golf course
You've already got a good grip on your nine iron, and you're getting ready to tee off. The ball swooshes through the air and … hole-in-one! A round of golf is amazing. Especially, if you play on the 70-hectare golf course right amidst the Carnic and Gailtal Alps. 18-hole or 6-hole green: Just take your pick!
By the way: It doesn't always have to be a hotel or holiday apartment – maybe you'd rather camp out in nature?
Three reasons why you should stay active on summer holiday
Everybody knows that exercise is healthy and good for the cardio-vascular system. Running keeps you fit, Nordic walking helps you get in shape, and outdoor sports a great way to spend time with your loved ones. And of course, relaxation plays an important role for health as well. Besides diverse tours in the Hike and Bike World, the Nassfeld-Pressegger See region also provides plenty of opportunities for rest and relaxation in fresh mountain air. Why is it still well-worth it to get your trainers out? Find out now!
It's easy: Everyone can exercise, and many sports – such as Nordic walking or running – don't require any previous experience. You don't need a lot of equipment either. Hence, both sports are great for beginners and those who only work out occasionally.

Exercise unites: Grab your significant other, your family members or your friends and go for a short morning run together! It's more fun in a group, and it lets you connect with your loved ones, as you spend time in nature.

A holiday that helps you stay in shape: What better motivation to get out of bed in the morning and work out than to enjoy a scrumptious breakfast right after! If a quick bout of exercise in the morning means you can savour all the tasty food on holiday without a rude awakening when you step on the scale the next time … then go ahead and get up – time to head out into the Outdoor & Relax World!
Location and how to find us
The Nassfeld-Pressegger See holiday region lies in the Austrian province of Carinthia, directly next to the Italian border.
Plan your journey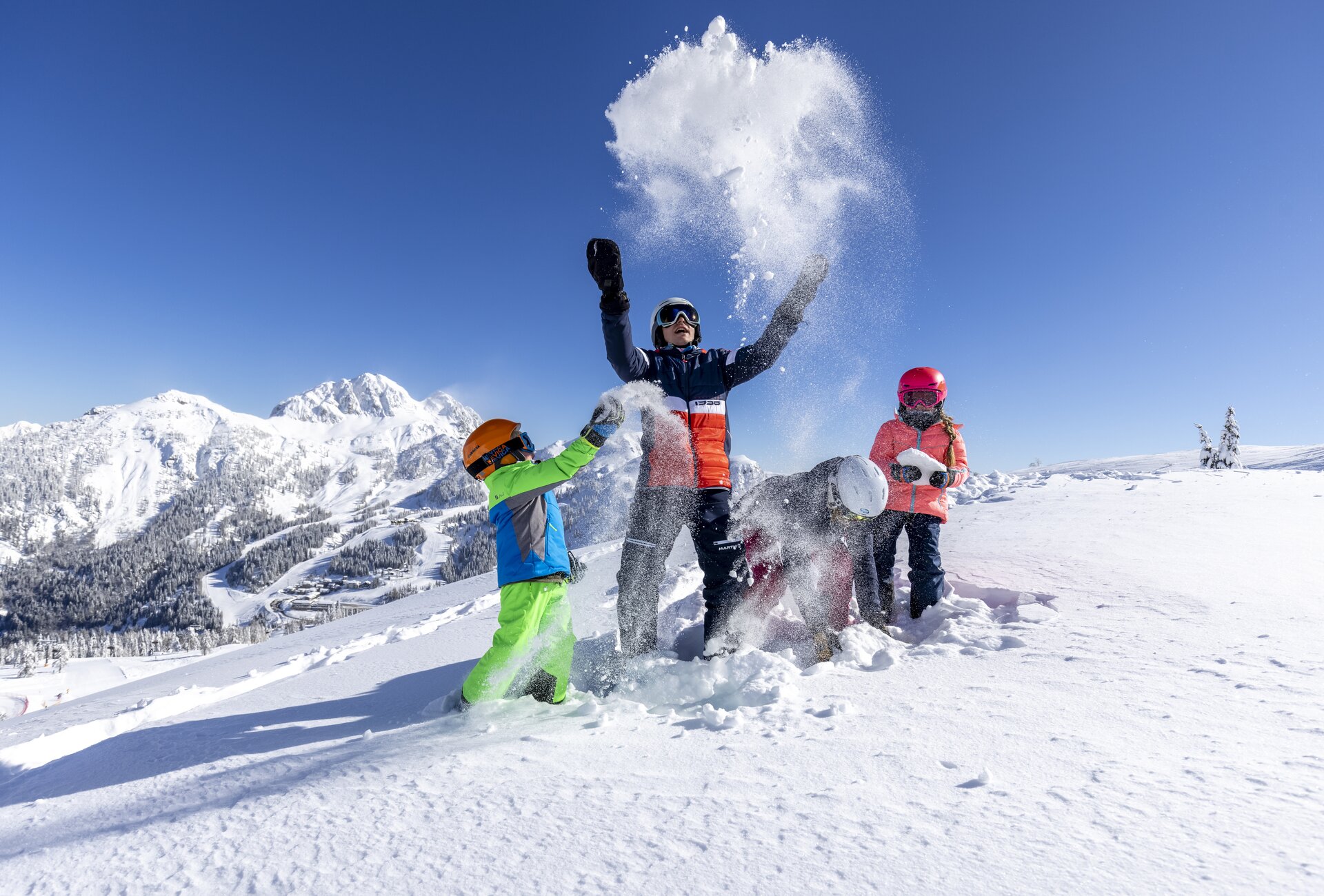 What do you want to discover?