"Urlaub am Bauernhof" in the Nassfeld-Pressegger See region
Feeding chickens, petting bunny rabbits, milking cows, cleaning the horses' stables, having lunch together, and enjoying nature to the fullest: No wonder that holidays on a farm are becoming more and more popular – with parents and kids. After all, you'll finally have time for your family … and all the important things in life!
"Urlaub am Bauernhof" in Carinthia
Numerous quality-tested partner businesses of "Urlaub am Bauernhof" in Cartinthia can be found in the Nassfeld-Pressegger See region. Many of them focus on special offers surrounding the topics of horse riding, kids, organic food, vitality, or accessibility. This ensures you'll be able to spend an exciting and adventurous holiday – no matter your requirements – that provides true added value.
A perfect day on the farm
What does a day on a farm look like? Which daily tasks need to be carried out by farmers? How are butter, milk and cheese made? Where does honey come from? The farmers will be happy to share their fascinating knowledge of farm life, nature and the animals with you. One thing's for sure: When you spend your "Holidays on the Farm", the whole family gets to look forward to many little and great adventures every day.
They already start before breakfast while collecting fresh eggs – and last all the way into the evening, when you're sitting around a campfire listening to stories and singing together. Who knows: Maybe you'll even spend a night or two outdoors under starlit skies?
Good to know: Of course, "Holidays on the Farm" are possible in the colder months as well! It even adds a special touch of rusticity to your time spent in the World of Mountains & Lakes and makes you feel even closer to nature. Discovering the slopes of the Nassfeld ski resort or one of the three family ski resorts before noon. And watching your hosts bake bread – helping them wherever you can – in the afternoon. Afterwards, you could glide through the snowy scenery of Carinthia on a horse-drawn sleigh … If that doesn't sound like a perfect winter day!
Holidays on an Alpine pasture
Up onto the pasture and straight into adventure! You've always dreamt of spending time at an Alpine hut? Now's your chance to make this dream come true. From rustic to modern and luxurious. For two people or for groups of 20. Along the slopes or in a remote location. The mountain huts in the Nassfeld-Pressegger See region offer something for every type of holiday guest.
3 good reasons for holidays on a farm
Nature at its best: If you spend your holidays on a farm, you'll experience nature and traditional Alpine lifestyle in all its facets. You'll be out in fresh air all day long – and both parents and children can learn more about their new surroundings.
Discovering something new and exciting: If you travel a lot, you have a lot of stories to tell. And that's very true for spending your holidays on a farm!
Quality time together: Spending your precious holiday time with your loved ones takes priority – especially when on holiday on a farm in the Nassfeld-Pressegger See region. Make exciting discoveries, experience moments of joy, and create lifetime memories together!
Location and how to find us
The Nassfeld-Pressegger See holiday region lies in the Austrian province of Carinthia, directly next to the Italian border.
Plan your journey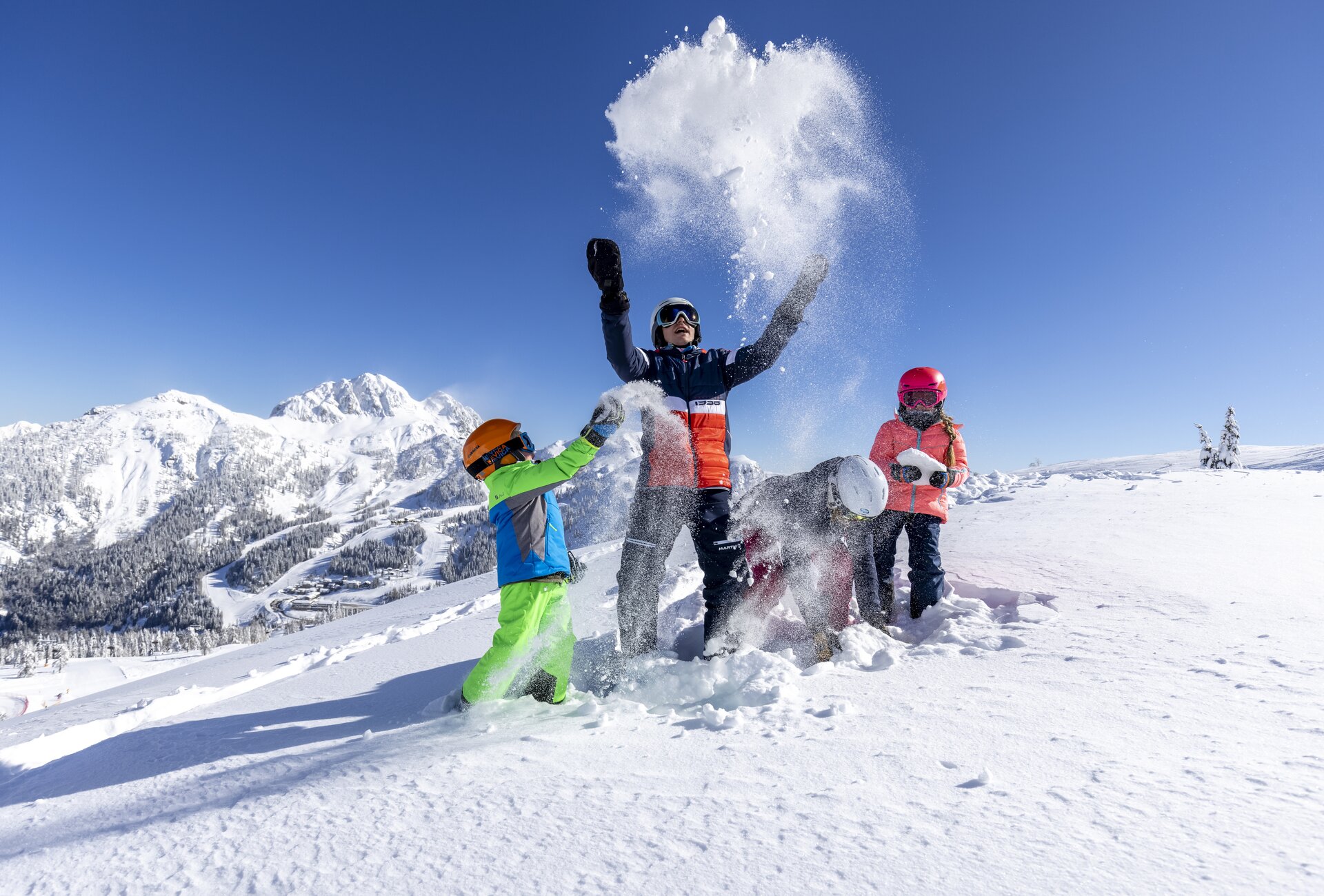 What do you want to discover?