Meet the legends of the Nassfeld
Adventure playgrounds in the Family World
Cool comics in combination with real-life outdoor adventures – that's the unbeatable success formula of family holidays in the Nassfeld-Pressegger See region. The numerous adventure playgrounds of the region are perfect for your little ones to explore, frolic and play.
The ideal companions: The local Nassfeld legends and the heroes from Rolf Kauka's Fix & Foxi comics are eager to join your little ones on their big adventures.
Talking about Nassfeld legends: The well-known characters from the Nassfeld-Pressegger See region are all rooted in local history and traditions. Whether it's the "Pramollo Wild Posse", the "Mountain Fairy", the "Speckwutz", the "Lake Witch" or the "Almrausch": All of them can be encountered at special places of the mountain world, experiencing thrilling adventures together with Fix & Foxi.
You will be surprised how many fantastic creatures are waiting in the Nassfeld-Pressegger See region
ADVENTURE PLAYGROUND "IN THE REALM OF THE WILD GANG".
On the Sonnenalpe Nassfeld you are on the trail of smugglers! The starting point for your mountain adventure is the adventure playground "Im Reich der Wilden Bande" at the Madritschen chairlift valley station. From there it's off on an exciting puzzle hunt.
If you have unravelled the mystery, a little reward is waiting for you at Café Kapas at Sonnenalpe, at Hermagor public beach at Lake Pressegger See or at the Info and Service Centre in Hermagor.
Themed playground "In the Realm of the Lake Witch"
Directly adjacent to Hermagor public beach at Lake Pressegger See, the themed playground "In the Realm of the Lake Witch" makes young explorers whoop with joy. All elements of the playground, including the giant snake and the wooden figures of the Nassfeld legends, were carved from natural robinia wood.
Ready for more? There's another riddle waiting to be solved in the grass maze and along the circular adventure track!
NEU: Kugelbahn "Almrausch"
"Almrausch" mountain playground
Have you met the sweet-tempered, mysterious recluse at the "Almrausch" mountain playground? No? Then it's about time! The adventure area for kids at Gartnerkofel awaits little explorers with eight separate adventure areas and lots of tricky puzzles.
Your little ones are raring to go? Find out what else there is to discover at the Summer World's exciting adventure worlds for kids!
Location and how to find us
The Nassfeld-Pressegger See holiday region lies in the Austrian province of Carinthia, directly next to the Italian border.
Plan your journey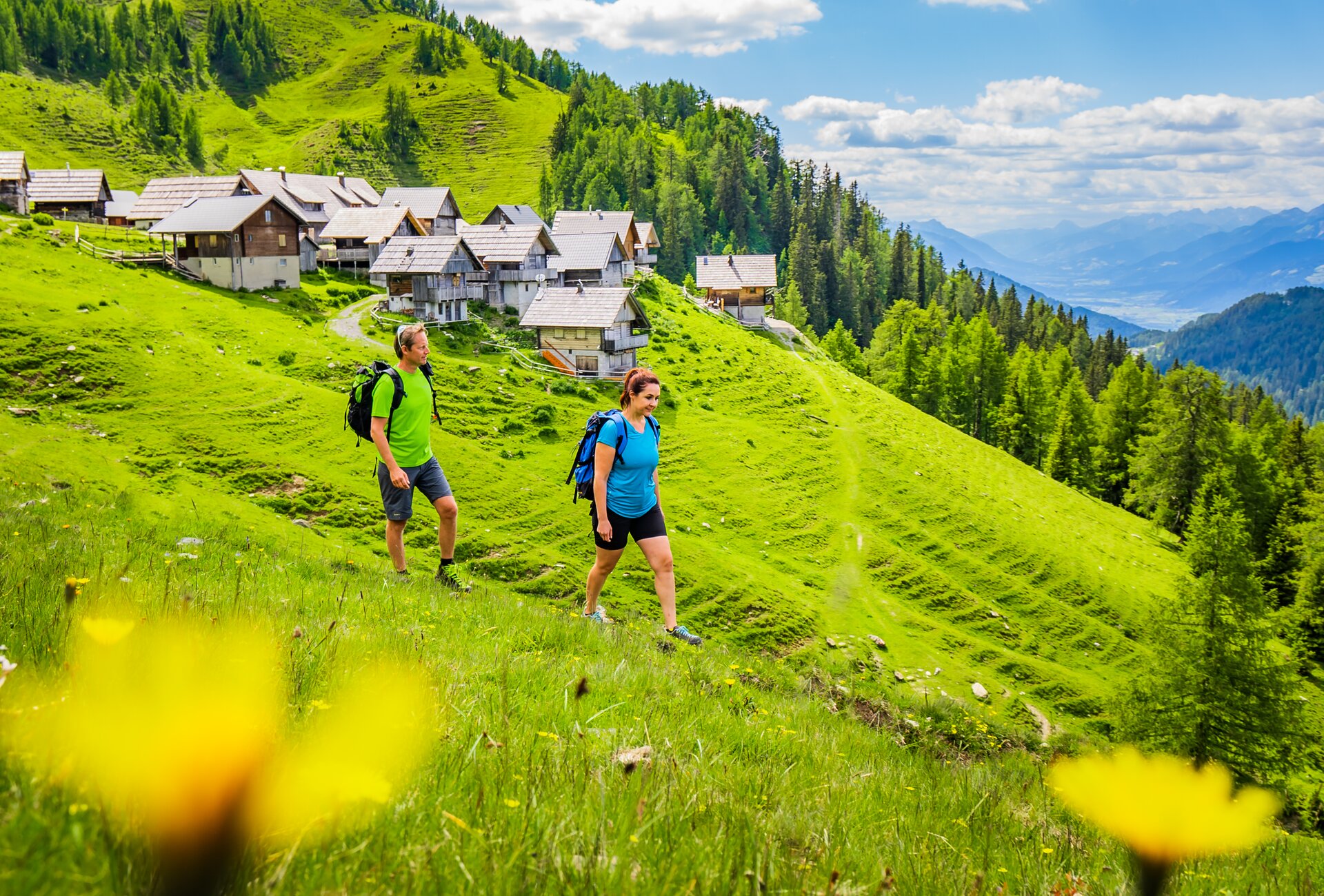 What do you want to discover?