Mountain bike tours and more
Private bike guiding in the Nassfeld-Pressegger See region
You'd like to discover the Bike World on the sunny side of the Alps under the guidance of a local? Ensure you won't miss out on any of the region's scenic highlights? And simply make the most of your bike holiday? From guided MTB tours to cross-border bike rides with a guide: Find out which guided bike tours are available, and then discover the Nassfeld-Pressegger See region on two wheels!
Providers of guided mountain bike tours
Guided MTB tours – as individual as you are
How about a mountain bike trial tour on which the guide both tells you more about the region and on how to improve your biking skills? Or a cross-border ride to the neighbouring country of Italy? The only prerequisites are appropriate clothing including sturdy footwear, a helmet and – of course – a nice two-wheeler.
Tip: If you don't want to bring your own bike or e-bike, you can just rent one on-site – it's convenient and easy!
The following providers offer guided mountain bike tours:
The tourism association offers guided bike tours as well. With the +CARD holiday, this service is free. Look forward to a colourful programme appropriate for the season!
Private guides in the Nassfeld-Pressegger See region
Based on the motto "Your guide, your adventure!", personalised bike tours are offered in the Bike World. Because: There are countless natural treasures to discover in the Nassfeld-Pressegger See region. You just need to know where to find them – and that's where a private guide comes in quite handy. They know the region like the back of their hand and can take you to the most beautiful hidden gems of the region.
Beginner or seasoned pro: At Sport Sölle in Tröpolach, every biker will find a suitable route that meets their needs and wishes. Appointments are available upon request. And private guides can be booked for EUR 180.00 for three hours or EUR 250.00 per day.
Maps to guide you
Route maps – available in print and as digital versions
Besides having a human guide, you can also make use of the comprehensive info materials and maps of the Nassfeld-Pressegger See region. The various maps contain detailed route descriptions – and are available anywhere in the region. The digital route planner makes planning your individual route surprisingly easy. And soon you'll be well on your way to memorable experiences in the Bike World …
Speaking of route planning: How about a private shuttle service to a location of choice and back? Also find out about the other service offers for bikers such as bike rentals and bike transport!
Location and how to find us
The Nassfeld-Pressegger See holiday region lies in the Austrian province of Carinthia, directly next to the Italian border.
Plan your journey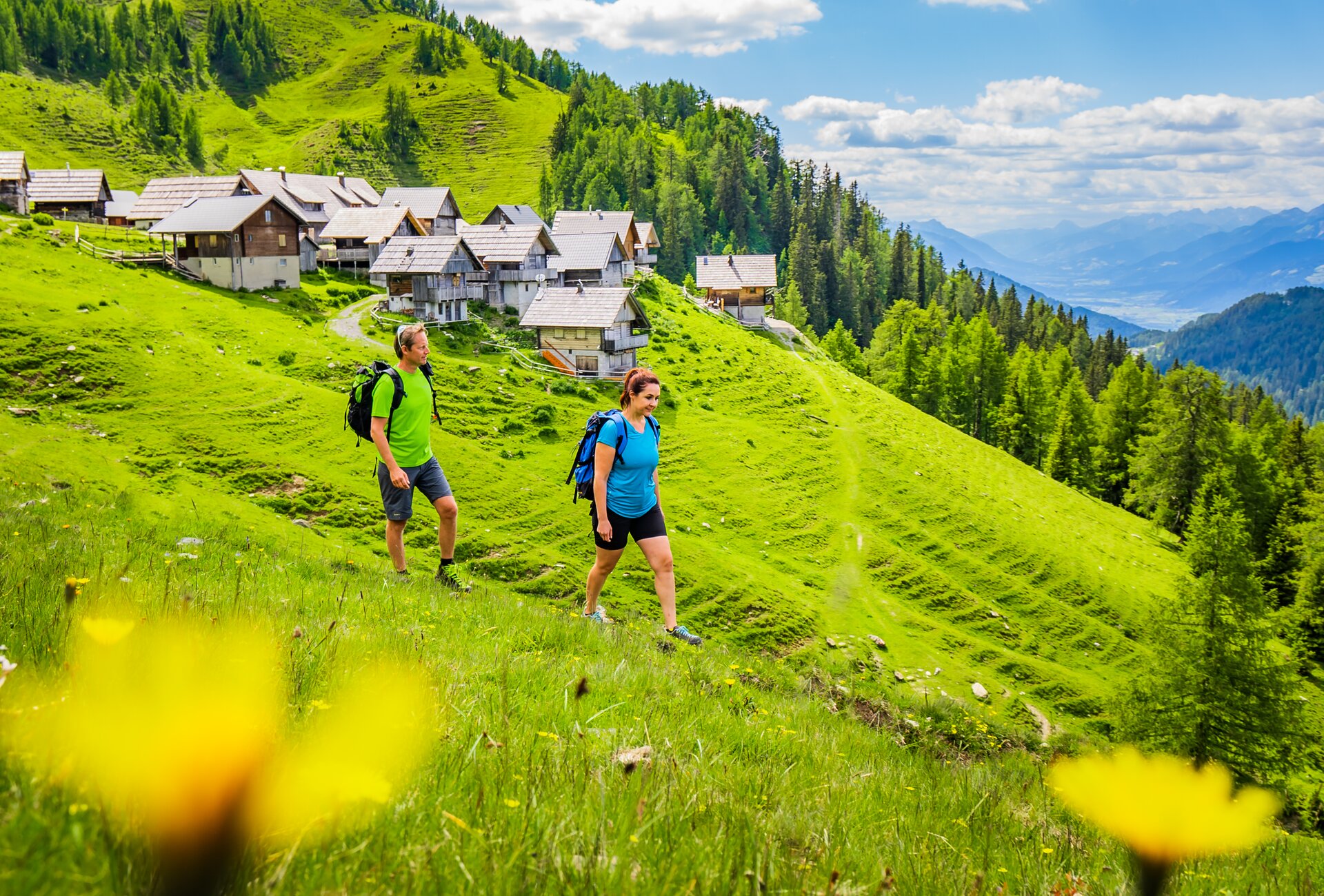 What do you want to discover?