Carinthia's longest mountain coaster: Pendolino
Summer tobogganing in the Nassfeld region
You think tobogganing is only for winter? Far from it! Discover summer tobogganing on Carinthia's longest mountain coaster! Swooshing down the Pendolino summer toboggan run is a thrilling adventure for all ages. Full throttle or at a more leisurely pace – the choice is yours. Maybe that's the perfect opportunity to motivate your kids for a hike in the mountains?
Adrenaline-fuelled fun for the whole family
Summer tobogganing at the Nassfeld in a nutshell
It's all systems go at Pendolino mountain coaster! Of course, it's perfectly safe to dash down the two-kilometre run with its many turns and bends. From the Millennium-Express's mountain station at Madritsche to Tressdorfer Alm intermediate station, the toboggan run covers an altitude difference of about 400 metres. The mountain coaster is Carinthia's longest summer toboggan run and a fun activity for all ages.
2021 Operating times: daily from 12 June to 26 September
Last ride
Before and after season: 4.15 p.m
main season (10.07. - 22.08): 5 p.m
Important: Children aged seven or above are allowed to use the toboggan run on their own. Younger children have to be accompanied by their parents. There's also a online keepsake photo of your mountain coaster ride to download!
How to get to the summer toboggan run
The easiest way to get to the summer toboggan run is to hop on the Millennium-Express. The summer cable car takes you safely, conveniently and quickly from Tröpolach up to Madritsche. Alternatively, you can also use Madritschen Sesselbahn at the hotel zone. A nice surprise: Holders of the +CARD holiday can use the cable car free of charge!
How to get to the Pendolino summer toboggan run: Check out the map to get an overview of our adventure world for kids:
Pendolino mountain coaster and Millennium-Express
Prices for summer tobogganing in Carinthia
All prices in €
Toboggan/SkySwing run only
3rd section
(Tressdorfer Alm - Madritsche)
All sections
(Tröpolach - Madritsche)
Standard rate
Adult
Child
Adult
Child
Adult
Child
1 ride
10,00
9,00
14,50
10,50
22,50
14,50
3 rides (valid for 1 day)
26,50
23,50
37,00
26,50
43,00
29,50
5 rides (valid for 5 days)
40,00
36,00
–
–
–
–
Discounted rate** (up to -10 %)
Adult
Child
Adult
Child
Adult
Child
1 ride
9,00
8,00
13,00
9,50
20,50
13,00
3 rides (valid for 1 day)
24,00
21,00
33,50
24,00
39,00
26,50
5 rides (valid for 5 days)
36,00
32,00
–
–
–
–
Discover the whole Family World
Endless. Smiles. Together. Apart from the Pendolino mountain coaster, there are many more family adventures waiting for you and your loved ones on the sunny side of the Alps. At Tressdorfer Alm, the end of your adrenaline-fuelled ride is just the beginning of a new adventure. After all, nearby Outdoor Park Nassfeld is waiting to be explored as well! Whether you prefer hiking or cycling, adventure playgrounds or swimming: The Family World is sure to delight you!
Location and how to find us
The Nassfeld-Pressegger See holiday region lies in the Austrian province of Carinthia, directly next to the Italian border.
Plan your journey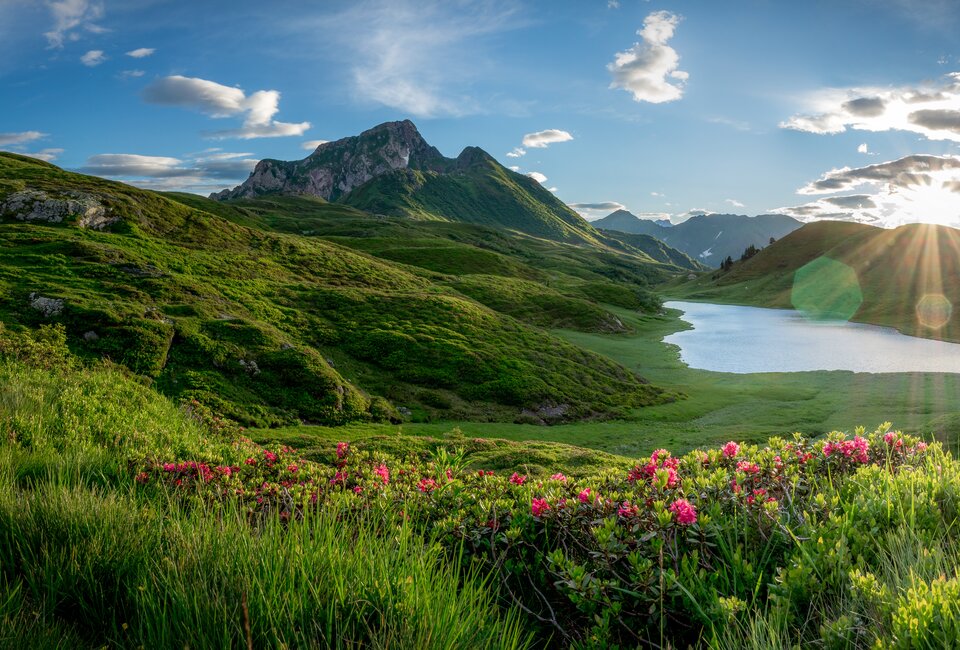 What do you want to discover?