Experiencing mountains and lakes on two wheels
Guided bike tours in the Nassfeld-Pressegger See region
For many summer holiday guests there's nothing better than exploring nature on the saddle of their bike. You feel the same way? In the Nassfeld-Pressegger See region, there's all the reason for doing just that. Fragrant alpine meadows, crystal-clear lakes such as Lake Presseggersee or Lake Weissensee and the breathtaking scenery of the mountains – what more could you ask for? However, it's not just nature and the region's proximity to Italy and Slovenia that hold many surprises in store …
What's the best way of finding out the locals' secret tips? Guided bike tours let you discover the region's hidden gems and experience moments you'll remember for a long time to come. Pleasurable or challenging, mountains or lakes, e-bike or mountain bike: Choose your picks for where and how you want to explore the Bike World on two wheels! Enjoy the scenery, chat and get active – during an exciting tour of exploration together with local guides and like-minded nature lovers!
The bike region's weekly programme of guided tours
How about a relaxed family bike tour around Lake Presseggersee? A challenging e-bike trekking tour through Gailtal Valley? Or maybe an excursion on two wheels to the neighbouring country of Italy? There are also beautiful guided tours around Lake Weissensee.
From early summer to autumn, bikers can look forward to a diverse weekly programme of professionally guided tours in the Nassfeld-Pressegger See region. Take a look and register for one right away!
Checklist for your guided bike tour:
bike

helmet (mandatory)

wind and rain protection

sturdy footwear

snacks and something to drink

a valid ID (if you plan on crossing the border)
Tips for cross-border routes
Tip no. 1: Single tracks and flow trail in the Nassfeld region
If you spend your holidays in the Nassfeld-Pressegger See region, infinite sporty joys are practically waiting right on your doorstep. Adrenaline-fuelled downhill thrills await you on the various single tracks and on the new flow trail in the Bike World. Add to that all the scenic routes and leisurely family tours. And what you get is a surprisingly diverse holiday on the sunny side of the Alps filled with unique bike experiences between mountains and lakes.
Tip no. 2: A day tour along the Alpe-Adria cycle route
A recommendation from the pros: During a stay in the Gailtal and Gitschtal Valley, you should visit the Alpe-Adria cycle route at least once! To get there, take the bike bus to the Austrian-Italian border in Thörl-Maglern! From there, you'll continue for about 65 kilometres on your two-wheeler. The trail leads you through Val Canale all the way to the medieval town of Venzone. Explore the so-called "lavender city" with its unique town walls before taking the bike bus back to Gailtal Valley!
You can't get enough? Very ambitious cyclists can just keep pushing the pedals until they get to Grado and the Adriatic Sea.
Important information for this bike tour:
Bikeguide:
Erni Jank
Bike bus from Hermagor:
07:45 Hermagor train station – additional stops are listed on the bus schedule
Bike bus return transfer:
departure in Venzone at 16:00
arrival in Hermagor approx. 17:30
Equipment:
bike, helmet, wind and rain protection, snacks, something to drink, a valid ID
Prices for the transfer:
EUR 35.00/adult & EUR 25.00/child – with the +CARD holiday for free
Reservation:

on the day prior until 16:00
at Nassfeld-Pressegger See info & service centre
Phone: +43 (0) 4285 8241
E-mail: info@nassfeld.at

Number of participants:
at least 6 people
Location and how to find us
The Nassfeld-Pressegger See holiday region lies in the Austrian province of Carinthia, directly next to the Italian border.
Plan your journey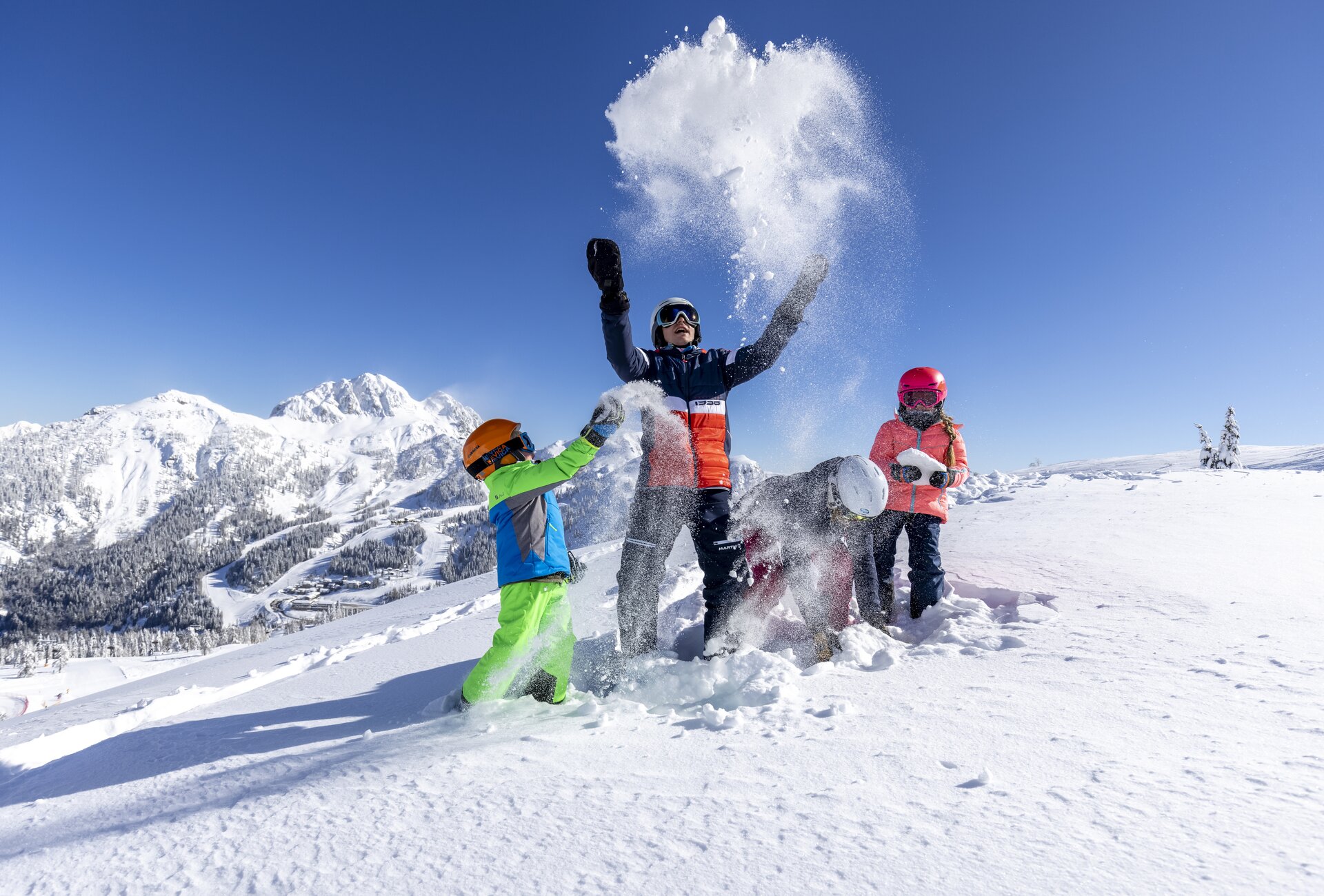 What do you want to discover?