An unforgettable time in Carinthia with your furry friend
Holidays with dogs in the Nassfeld-Pressegger See region
Your holiday – the most beautiful time of the year – is right around the corner. And it's a matter of course that you would like to bring your four-legged friend on holiday with you! If you spend your time off in the Nassfeld-Pressegger See region, you'll quickly realise: Man's best friend is more than welcome here. Whether it's at the dog-friendly accommodation options or while discovering the World of Mountains & Lakes together.
What you should know about holidays with dogs
Dog-friendly hotels offer many special services for dogs and their owners. Among them, a water bowl in the room, a dog blanket, a dog-waste bag dispenser for when you go walkies, and more. Just ask at your accommodation what you'll get to look forward to!

A full-service package: Vets, dog groomers and pet stores are usually only a few kilometres away. Your hosts will be happy to tell you where to find them.

Cooling off by jumping into a river or stream: That's something your furry friend will very much enjoy. However, please keep in mind that dogs aren't allowed at the bathing lidos by the lakes.

What you should think of before your holidays together: vaccination records that include all the important vaccinations (please, discuss this with your vet before your departure) and – if necessary – a pet passport, a muzzle, and a lead.
Hiking with dogs: mountain adventures 101 for dogs and their owners
Of course, your four-legged companion gets to join you on hikes and bike tours through the mountains and valleys of the Nassfeld-Pressegger See region. The following tips ensure you'll have an enjoyable and stress-free day in nature:
Preparation is everything. You dog has never been in the mountains before? Then you might want to opt for an easy route to give your pet a chance to acclimate to this new terrain.
Bring some snacks! And also check beforehand if there will be places where your furry friend can quench its thirst (streams or lakes, for instance). If there aren't, you should bring additional water for your pet.
Lift and cable car rides: The first ride on the chairlift or gondola can be quite exciting. For humans as well as for animals. You need your own ticket for the ride on the Millennium Express cable car, the ride on the chairlifts is free. As in all public transport, muzzling and leashing are compulsory.
Tips for encounters with cows and wildlife
It's not very likely that you'll encounter any wildlife on your hikes – and yet, it's definitely possible. What you'll almost certainly see are cows. Here's what to keep in mind when that happens:
Keep an eye on your dog and walk swiftly but calmly (!) past the animals!
Avoid any contact with the animals – especially, if you see animals with their young.
In case an animal approaches you: Keep your calm and slowly back away!
Take your dog off its lead in case an attack by an animal seems imminent – for your own safety.
Don't forget: Alpine pastures aren't a petting zoo!
Whenever you're out on a hike: Keep your dog on a lead! While hiking through the World of Mountains & Lakes, you're out and about in pristine natural landscapes – this includes all their inhabitants. That's why it's absolutely necessary you keep your dog on its lead and under control.
Dog-friendly hotels and accommodation options
Dogs welcome! More than 100 accommodation options in the Nassfeld-Pressegger See region have specialised in the needs and wishes of dogs and their owners. From holiday apartments to hotels. And from locations right by the water to locations in close proximity of the ski and hiking resort.
As you can see: The Nassfeld-Pressegger See region in the World of Mountains & Lakes is perfect for holidays with dogs!
Location and how to find us
The Nassfeld-Pressegger See holiday region lies in the Austrian province of Carinthia, directly next to the Italian border.
Plan your journey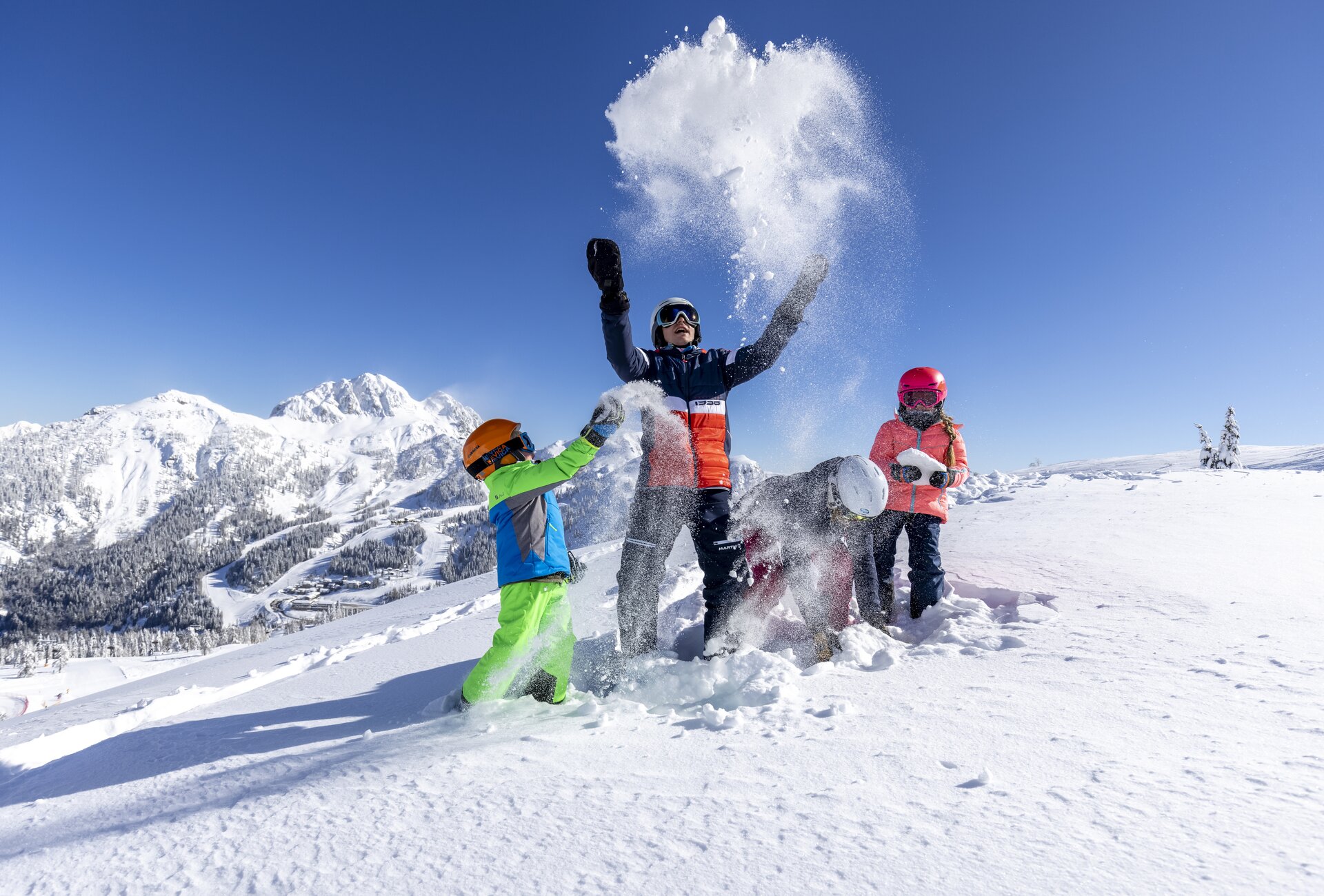 What do you want to discover?