Crossing borders on a multi-day hike
Multi-stage hikes in the Nassfeld-Pressegger See region
Going on a multi-stage hike is the perfect opportunity to become one with nature and enjoy being in the mountains to the fullest. You'd agree? Then the World of Mountains & Lakes should be your destination of choice. Which are the most beautiful routes for multi-stage hikes? What's there to keep in mind when going on a multi-day tour, and which equipment should you bring? That's what you'll find out now.
Multi-stage hikes: route tips
The Carnic Peace Trail with its Carnic Milky Way is the highlight of the Hike World for all fans of multi-stage tours. It leads you through the Carnic Alps GeoPark along the Austrian-Italian border and takes you from one moment of surprise to the next. Alternatively, its "little brother" – the Gailtal Valley High Route – is well worth visiting too. And if you like, you'll be accompanied by an experienced local guide on your multi-day tour through the Nassfeld-Pressegger See adventure region.
Tip: organised multi-day tours along the Carnic Milky Way. Book yours online right away!
Long-distance hikers visiting the Hike World
A multi-stage hike in the Nassfeld-Pressegger See adventure region …
… offers cross-border mountain experiences from Austria to Italy and back.
… lets hikers experience Alpine pasture history on the Carnic Milky Way.
… invites hikers to take relaxing breaks along the way – thanks to a total of 46 mountain huts.
… lets you enjoy the stunning mountain scenery during sunrise and sunset.
Tips & tricks for your multi-stage hike
Multi-day tours require special equipment – after all, you'll be on the trail for several hours and spending the night somewhere else. That's why you should pack the following:
comfortable clothing including slippers/shoes to wear at the hut
a towel, a facecloth and laundry detergent
a headlamp for when you need to use the bathroom at night
if needed: the medications you regularly have to take
cash and an ID – especially for cross-border tours
Important as well: Booking a room or sleeping place at a hut in advance!
We also recommend the following for every mountain tour:
functional clothing that can be layered
well-fitting hiking shoes (that go above your ankles)
telescopic trekking poles
a first-aid kit
a mobile phone including charger (in which you save the number of the mountain rescue – 140)
enough snacks and water
As you can see: On the right tour with suitable equipment, you can look forward to limitless hiking joys in the Hike World! What are you waiting for? Book your visit to the World of Mountains & Lakes!
Location and how to find us
The Nassfeld-Pressegger See holiday region lies in the Austrian province of Carinthia, directly next to the Italian border.
Plan your journey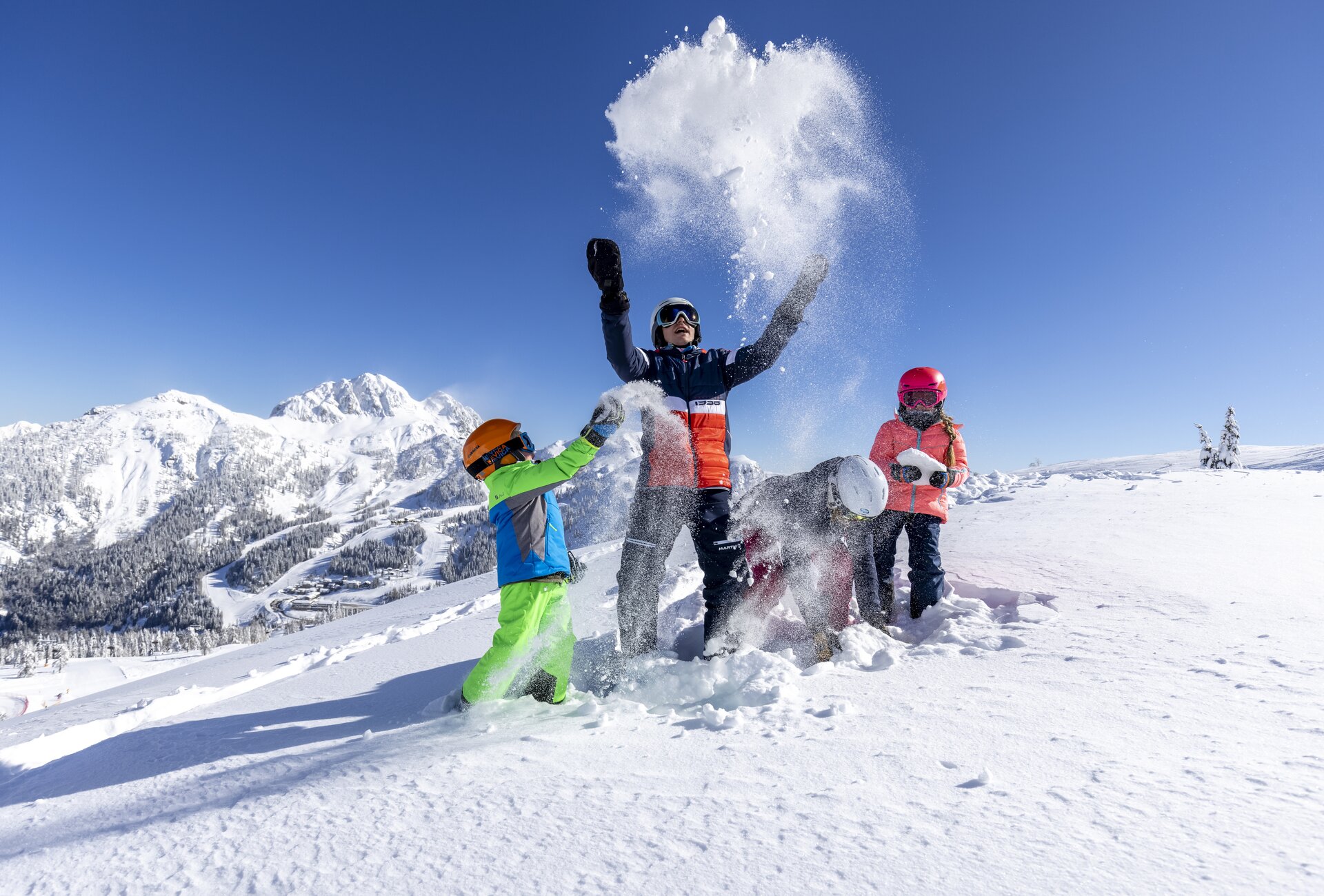 What do you want to discover?