Where winter lovers' hearts beat faster
Leisure skiing at Nassfeld ski resort
Top-class slopes. State-of-the-art lifts and cable cars. An excellent infrastructure. You can find all of this at Nassfeld ski resort – and then some! After all, the top-10 ski resort in the Sun Ski World is full of little extras and "nice surprises" that make your days in the snow even more pleasurable.
Just imagine: Sitting down on a comfortable sunbed on an inviting sun terrace. Letting your gaze wander across snow-covered summits that simply take your breath away. Hearing the snow crunch beneath your feet on an achingly beautiful winter hike. Feeling your stomach growl with pleasure at the sight of the fragrant Germknödel dumpling in front of you.
Skiing at Nassfeld ski resort is skiing with an extra dose of pleasure. Enjoy unforgettable moments, discover new favourite places and experience countless nice surprises!
Did you know that with an average of 850 hours of sunshine, Nassfeld ski resort gets about 100 sunshine hours more than other ski resorts north of the Alps? Especially during the winter months, the climatically favoured ski resort on the border to Italy is a sun-kissed paradise for winter sports fans of all ages.
Sunbeams and beaming smiles – that's what Nassfeld ski resort stands for. After all, what could be better than swooshing through the powder in bright sunshine? Enjoy pleasantly mild temperatures during sun skiing at Nassfeld ski resort and get the season's first tan while lounging on one of the resort's comfortable sunbeds.
By the way: If you need proof of the many sunshine hours that Nassfeld ski resort gets, simply check out the two huge sundials at Gartnerkofel and Madritsche mountain stations!
Breathtaking scenery at Nassfeld ski resort
Splendid views
The glorious winter sun also turns the spotlight on the breathtaking panoramic views of the World of Mountains & Lakes. Feel like the king of the world at the panoramic terrace at Gartnerkofel or enjoy a unique bird's eye view of the surrounding mountains from the "Sky Plate"! Nassfeld ski resort is full of jaw-dropping vantage points.
You can also find fantastic views and the perfect setting for your keepsake picture of the ski resort at the Nassfeld Cinemas. The two huge picture frames are located at Kofelplatz Madritsche and Gartnerkofel Sesselbahn mountain station.
Say cheese … at the photo points at Nassfeld ski resort! You don't even need a camera to take the perfect holiday picture there. Simply strike a pose, hold it for a second – and your picture is ready for you to enjoy and share!
Finest Alpine-Adriatic cuisine at Nassfeld ski resort
Carinthian delicacies
After an eventful morning on the slopes, what could be better than enjoying some of the region's finest delicacies at one of the ski resort's cosy mountain huts? After all, the Sun Ski World is full of culinary highlights.
Numerous mountain huts and restaurants right by the slope are only waiting for you to take a well-earned break from skiing. Enjoy traditional Carinthian delicacies such as "Kasnudeln", "Brettljause" or the famous Gailtaler Speck g.g.A. Thanks to Nassfeld ski resort's proximity to the neighbouring country of Italy, you can also enjoy Mediterranean treats from pizza to pasta or a lovely glass of Aperol.
Culinary treats and legendary parties: What would a day on the slopes be without some après-ski entertainment? The many umbrella bars and party spots of Nassfeld ski resort offer the perfect setting for enjoying sing-along music, cool drinks and unrivalled party atmosphere.
A world of variety
More than just skiing
There's no doubt about it: Skiing at Nassfeld ski resort is an unforgettable experience. However, you should also spare some time for the many other winter highlights waiting for you in the Sun Ski World!
Enjoy magical snowshoe hikes, ice skating on Europe's biggest natural ice surface, cross-country skiing on perfectly groomed runs, or some sledging with the little ones. Away from the slopes, Nassfeld ski resort offers a wonderful Outdoor & Relax World that's simply too good to miss.
By the way: If you're looking for some relaxation in between the many adventures, we have plenty of that, too. Simply check out the many spa and wellness offers in the Nassfeld-Pressegger See region and enjoy some heavenly relaxation!
Location and how to find us
The Nassfeld-Pressegger See holiday region lies in the Austrian province of Carinthia, directly next to the Italian border.
Plan your journey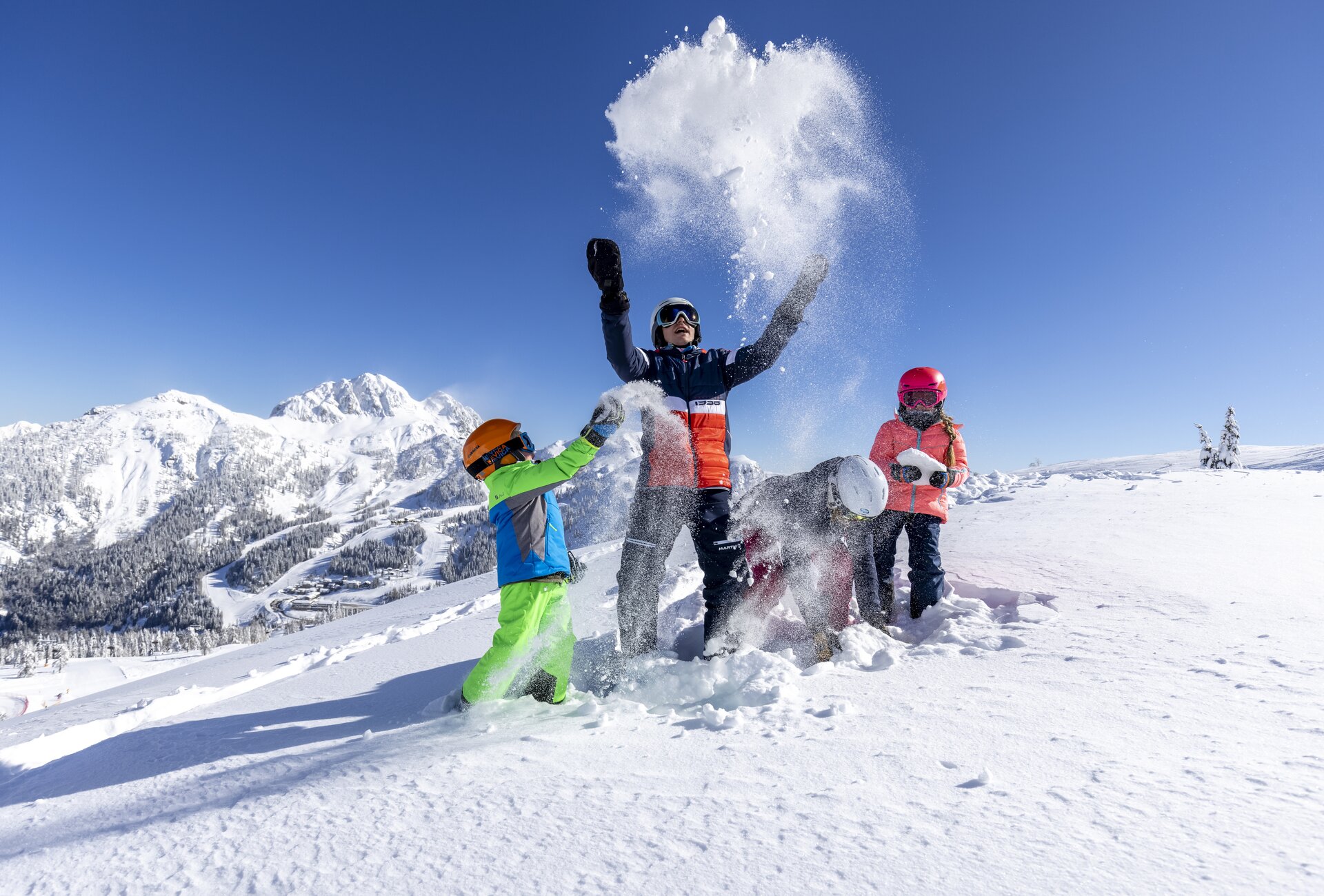 What do you want to discover?