The weather in the Nassfeld-Pressegger See region
Your weather update for the World of Mountains & Lakes
Avalanche alert level
Avalanche alert level 2 - Stage 2
Im Osten und allgemein bis 2000 m, sonnseitig auch noch höher, ist keine lawinenrelevante Schneedecke mehr vorhanden. Die Schneedecke ist bis in hohe Lagen feucht und nass. Je nach nächtlicher Abstrahlung kann sich die Schneedecke oberflächlich teils verfestigen, wird aber mit milden Temperaturen, der Sonneneinstrahlung und dem prognostizierten Niederschlag rasch wieder aufgeweicht.

Milde Temperaturen, teilweise Sonnenschein und einzelne Schauer bei einer Schneefallgrenze um 2500 m sorgen für eine weitere Durchnässung und Ausaperung der Schneedecke. Die geringe Festigkeit, welche die Schneedecke teilweise während der Nachtstunden gewinnen kann, geht im Tagesverlauf rasch verloren. Ab hohen Lagen ist immer wieder mit Nassschneelawinen zu rechnen. Die Lawinengefahr steigt dann immer wieder geringfügig an und wird dann örtlich mit mäßig beurteilt.
Find out more
Snow depths and snow report
Wie viel Schnee liegt auf den Pisten am Nassfeld? Wo fällt im Moment Neuschnee? Wie ist das Wetter derzeit? Besteht Lawinengefahr? Fragen über Fragen, die jeder Wintersportler gerne beantwortet haben möchte, bevor es losgeht mit dem großartigen Skivergnügen am Nassfeld.
Alle Informationen zur Schneehöhe im Tal und am Berg sowie zur Schneequalität und zur Lawinenwarnstufe werden für euch laufend aktualisiert.
Location and how to find us
The Nassfeld-Pressegger See holiday region lies in the Austrian province of Carinthia, directly next to the Italian border.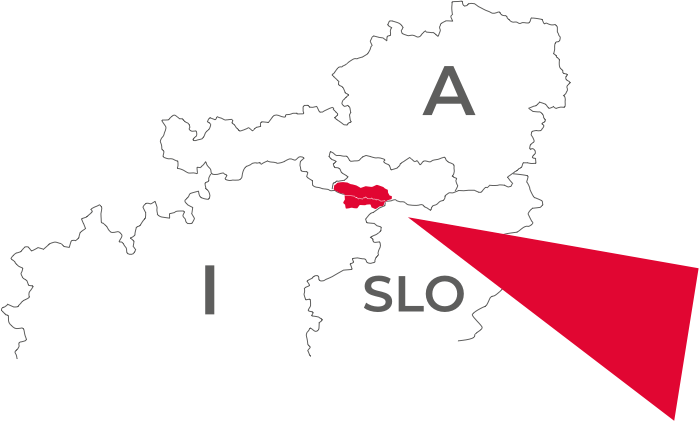 Plan your journey
What do you want to discover?