Keep on rolling on the roads of Carinthia, Italy and Slovenia!
Motorcycling in the Nassfeld-Pressegger See region
Long windy roads with one hairpin bend after another and curves en masse: The roads in the Nassfeld-Pressegger See region are perfect for motorcycle tours. Because of their topography, Gailtal Valley, Gitschtal Valley, Lesachtal Valley, the Weissensee region as well as the Carnic and Gailtal Alps are a true Eldorado for motorcycle enthusiasts. Cross-border experiences included! That's what makes the geography of Hermagor particularly attractive to two-wheeler fans. It's only a few kilometres away from Italy and Slovenia …
Hop on your bike, and cruise through the stunning mountain landscape of Carinthia, Italy and Slovenia! Your companions on every ride? Mountain roads, bathing ponds, lakes and breathtaking scenic views …
Motorcycle routes in three countries
Tour highlights that bike fans shouldn't miss out on
Spectacular Alpine passes, impressive three-thousand-metre summits, glistening lakes – the motorcycle routes in Carinthia, Italy and Slovenia boast a picture-book mountain landscape. And there's hardly a better way to enjoy a feeling of freedom than on the saddle of your bike.
Diverse scenic routes, countless passes and breathtaking views wherever you look – it's no surprise that horsepower enthusiasts come flocking to the Nassfeld-Pressegger See region for tours. The selection of motorcycle routes could hardly be more diverse. Besides the tri-border region of Austria, Italy and Slovenia, the striking Grossglockner High Alpine Road leading up to Austria's tallest mountain isn't very far either.
Großglockner High Alpine Road
Nockalmstraße
Three-countries tour: Austria – Italy – Slovenia
Malta-Hochalmstraße
Nassfeld and Plöcken Pass: visiting Italy by bike
Mangart Road in Slovenia: a must for all motorcycle fans
motorcycle routes in the Region
A detour to our neighbours:
Exploring Slovenia on two wheels
Built in 1940, the twelve-kilometre Mangart Road winds its way up to Mangart Saddle at 2,100 metres. It is not only Slovenia's highest secured Alpine road. It also boasts stunning scenic views of the Alps. Countless hairpin bends and the characteristic summits of the Julian Alps are quite the sight to see!
"Ciao bella" on the Nassfeld Pass
On the Passo di Pramolio, motorcycle enthusiasts can ride from the Carnic Alps all the way over to our Italian neighbours. The route connects Gailtal Valley with the Italian Val Canale in Friuli. Truly outstanding: the 200-metre tunnel through the rock with narrow bends and steep gradients.
Tip: You don't own a motorcycle yourself yet? Just rent a speedy two-wheeler for your next tour!
BIKE POWER MEETS ALPENGLOW
Accommodation options for motorcyclists
Thanks to their geographical location, Carinthia and the Nassfeld-Pressegger See region in particular are immensely popular with motorcycle enthusiasts. Picturesque roads, mountain passes and culinary cross-border tours of exploration to Italy and Slovenia are the icing on the cake of every holiday in the region.
To make sure motorcyclists feel right at home, many hosts have specialised in fulfilling the needs and wishes of guests with two-wheelers – including numerous amenities just for motorcyclists. Biker heart, what more could you ask for?
All motorcycle hotels offer the following services:
sheltered and lockable parking spaces
a heated drying room
a toolbox and motor oil at hand
daily copies of the weather report and forecast

a cleaning station either at your accommodation or at a nearby petrol station

special cleaning products

packed lunches
Location and how to find us
The Nassfeld-Pressegger See holiday region lies in the Austrian province of Carinthia, directly next to the Italian border.
Plan your journey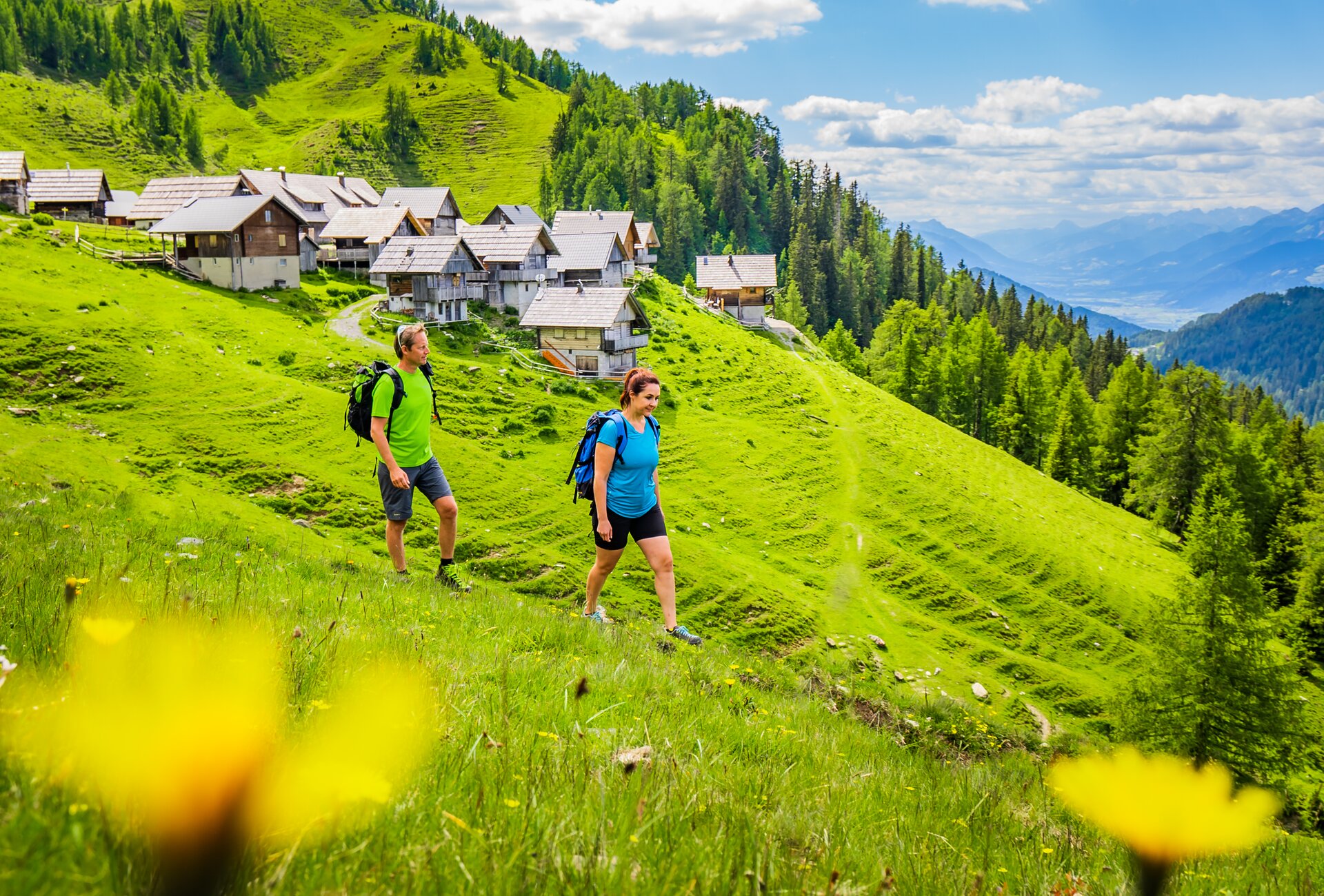 What do you want to discover?