Train rides with your bike
Bike & train in the Nassfeld-Pressegger See region
You're already a fan of getting to your destination by train and taking your bike with you? Or maybe you're at least thinking about it? There are several reasons that speak for the environmentally friendly combination of biking and taking the train. Bike transport by train opens up a wealth of possibilities regarding destinations and tour diversity. Whether you want to explore Austria or its neighbouring country Italy: Stay flexible while on bike holiday in the Nassfeld-Pressegger See region!
What to keep in mind when taking your bike on the train with you
Bike transport on local and long-distance trains
Local trains usually have so-called multi-purpose compartments. And you can easily transport your bike in these compartments as long as there is enough room. However, wheelchair users and guests with baby buggies and prams take priority and get to be the first to enter the train. Seats must be given up in favour of bike transport as needed. The usual charge for bike transport is ten percent of the standard fare – but at least two euros.
A definite plus: On local trains, there is no limit on the size and dimensions of your bike – and trailers are allowed as well.
Keep in mind: Not all trains have multi-purpose compartments.
It's possible to transport your bike on most long-distance trains as well. However, in addition to a bike ticket (ten percent of the standard fare), you'll be charged for the required advance reservation. Important: Tandems, recumbent bicycles, freight bicycles and bike trailers can only be transported in special luggage compartments.
A definite plus: Transporting your bike on long-distance trains lets you explore even far-away destinations by bike.
Keep in mind: The train schedule doesn't show any info on whether the train has a luggage compartment for outsize bikes or not.
Good to know: Collapsible bikes are treated as standard luggage and can be transported for free.
Finding a suitable train connection
Train rides in the Bike World
The fastest way to get to the valley station of a particular cable car or lift? Have a look at the Scotty route planner by the ÖBB (Austrian Federal Railways)! All you have to do is select the desired means of transport, tick the box for bike transport, and you're all set. The app of the same name works well if you're out and about.
Taking the S4 with your bike: On weekdays, the S4 commuter train of the Austrian Federal Railways travels back and forth between Villach and Hermagor every hour. On weekends, the train leaves every two hours.
Tip for your return trip: the Last Mile Service. This shuttle service takes you from the train station in Hermagor/Oberdrauburg right to your accommodation in the region.
Visiting Austria's neighbouring country with your bike
Bike transport to Italy
The Alpe-Adria cycle route is one of several cross-border tours you can do while on bike holiday in the Nassfeld-Pressegger See region. You'd like to take the train to or from Italy? ÖBB Italia offers special deals and services for bikers travelling back and forth between the two countries. You'd rather start your tour in the land of "la dolce vita" instead of in Austria? The Micotra local train is your best connection to the Ciclova Alpe-Adria cycle route. Starting from EUR 13.00, it takes you from Villach to Udine.
By the way: Several times a day, the S21 commuter train of the Austrian Federal Railways takes you from Villach to Jesenice and back. A great option if – besides Austria and Italy – you would also like to visit Slovenia.
Other important info regarding bike transport
You're looking for an alternative to taking the train? The bike busses of the region also transport you and your bike from point A to point B. You want to explore the mountain bike trails in higher altitudes but could easily do without the exhausting climb? Thanks to two summer lifts and one cable car in the Nassfeld region, you can save your strength. And if you rent a bike in the region, you might not have to transport it back to where you rented it – thanks to the "rent anywhere – return anywhere" system by PAPIN Sports.
Location and how to find us
The Nassfeld-Pressegger See holiday region lies in the Austrian province of Carinthia, directly next to the Italian border.
Plan your journey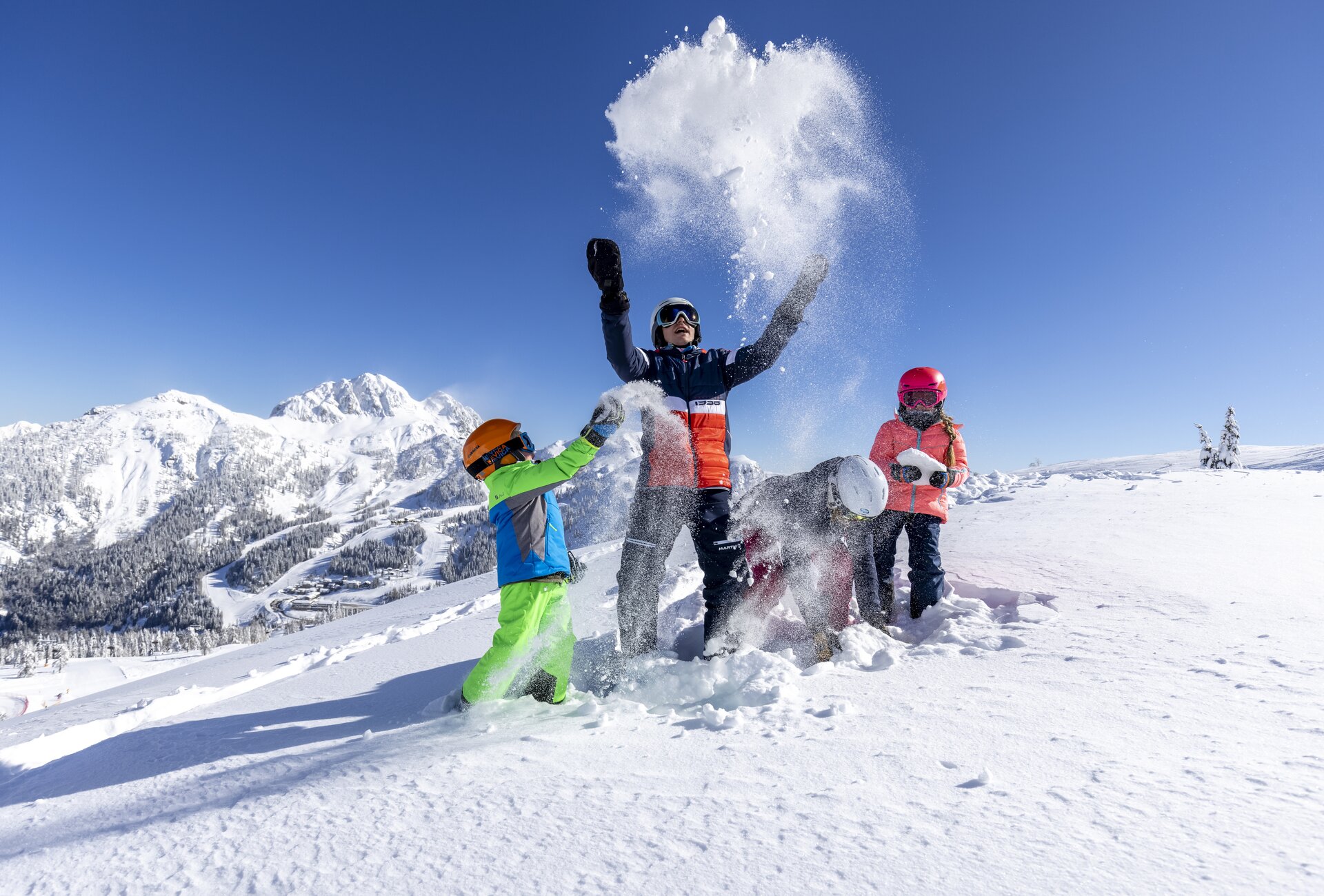 What do you want to discover?