geological treasure hunt in Carinthia
GeoPark for kids
Thundering waterfalls, ancient gorges, fossilised animals and plants – the Carnic Alps GeoPark takes adventurous families on a journey back in time. Who knows, maybe you will find a dinosaur nibbling away at the leaves of a tree just behind the next corner?
But rest assured, the GeoPark is not nearly as dangerous as Jurassic Park – but it's equally as thrilling! Especially for nature-loving kids and explorers, the Carnic Alps GeoPark is a paradise full of natural treasures.
At the GeoPark, the next exciting discovery is always just around the corner. At more than 70 sites between Feistritz an der Gail and Maria Luggau im Lesachtal, fascinating forest treasures are waiting for curious visitors. Stones and fossils that are hundreds of millions of years old open up a mysterious world full of surprises for nature lovers of all ages.
Our tip: Even if the sun isn't shining for a change, the Carnic Alps GeoPark is still worth a visit – thanks to the fascinating visitors' centre in Dellach im Gailtal with its many interactive elements and interesting films.
Go on a treasure hunt
The GeoPark is full of hidden treasures – are you ready to find them? The thrilling Treasure Hunt in the Petrified Forest gives you the chance to explore the park together with qualified rangers and equipped with GPS devices and a treasure map. Keep your eyes open: Is that a precious stone sparkling over there?
Location and how to find us
The Nassfeld-Pressegger See holiday region lies in the Austrian province of Carinthia, directly next to the Italian border.
Plan your journey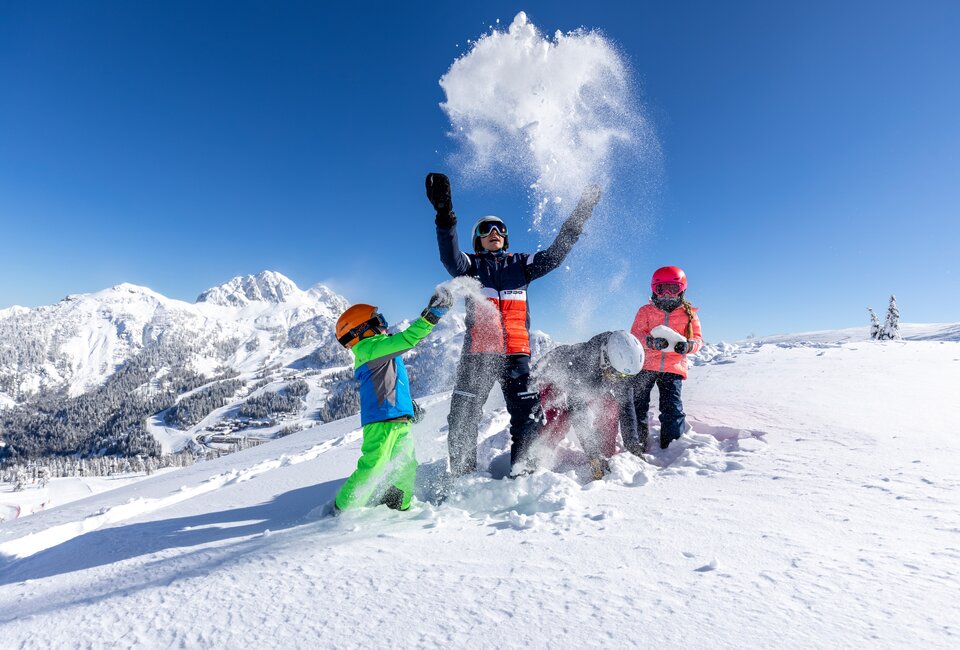 What do you want to discover?