A hike like you've never experienced before
Carnic Milky Way
The Carnic Peace Trail has long been among the hiking highlights of the Hike World. The Carnic Milky Way now enriches the World of Mountains & Lakes by yet another unique hiking experience. Look forward to unforgettable moments of joy between alpine pastures and star constellations!
A total of seven stellar constellations surrounding various topics seam the Carnic Peace Trail – and invite you to experience it in an entirely new way. Either you take your time to hike from one constellation to the next. Or you head straight to specific constellations where you can experience the authentic presentations on lovingly created themed trails and at rustic mountain huts.
Day tripper, multi-stage hiker or leisurely hiker: They all experience unique moments of mountain joy on the Carnic Milky Way. Come see for yourself!
LIMITLESS. WIDE. SENSE.
A pleasure-filled multi-stage hike
If you're looking for an active way to discover the adventure region between Lake Wolayersee and Friuli or Lake Weissensee, the Carnic Milky Way is a great option for that. It connects the Gailtal Alps, dairy pastures and Italian pastures forming a flavourful whole, which resembles a star constellation. On special star routes, hikers and bikers learn more about life on a mountain pasture then and now, and they get to taste aromatic cheeses and delicious culinary delights from the region.
Alpine pasture history then and now
How did the impressive alpine pasture landscapes come to be? What characterises the work and life of people living on a pasture? Which signs of history can you still see to this day on the sunny side of the Alps? What characterises the traditional craft of being an alpine herdsman and dairyman? Questions upon questions which will be answered on the Carnic Milky Way – many moments of surprise included.
All hikers get to choose their favourite topics based on which they then explore the various stellar constellations. The four narrative threads are: "Am Meeresboden spazieren gehen" (Going for a walk at the bottom of the ocean), "Die Kunst, gute Milchprodukte zu erzeugen" (The art of producing good dairy products), "Die Friedensfront – den Frieden leben" (The Peace Front – living in peace), and "Die Haltabua-Geschichten" (The "Haltabua" stories – stories about young herdsmen). Which journey will you go on?
The seven stellar constellations of the Carnic Milky Way
These exceptional hiking experiences are waiting for you along the Carnic High-Altitude Trail:
Das Auge des Urmeers. (The eye of the primordial ocean)
Von Pal zu Pan – Willkommen in Arkadien. (From Pal to Pan – Welcome to Arcadia)
Der rote Planet – Ein Landschaft zum Süchtig-Werden. (The red planet – a landscape to get addicted to)
Der Leuchtturm – Wulfenia, eine Königin lässt bitten. (The lighthouse – Wulfenia, a queen beseeches thee)
Die Lippen Europas – Die Landschaft formt die Lippen Europas. (The lips of Europe – the landscape forms the lips of Europe)
Das goldene Auge – Ein sagenhafter Blick auf ein gelungenes Werk. (The golden eye – a fairy-tale view of a work well done)
Die Käseglocke – Ein Landschaft unter einem Glassturz. (The cheese dome – a landscape under a glass-cover)
You've worked up an appetite for going hiking? Find out more about the Carnic Milky Way – and other surprisingly diverse offers of the Summer World …
Location and how to find us
The Nassfeld-Pressegger See holiday region lies in the Austrian province of Carinthia, directly next to the Italian border.
Plan your journey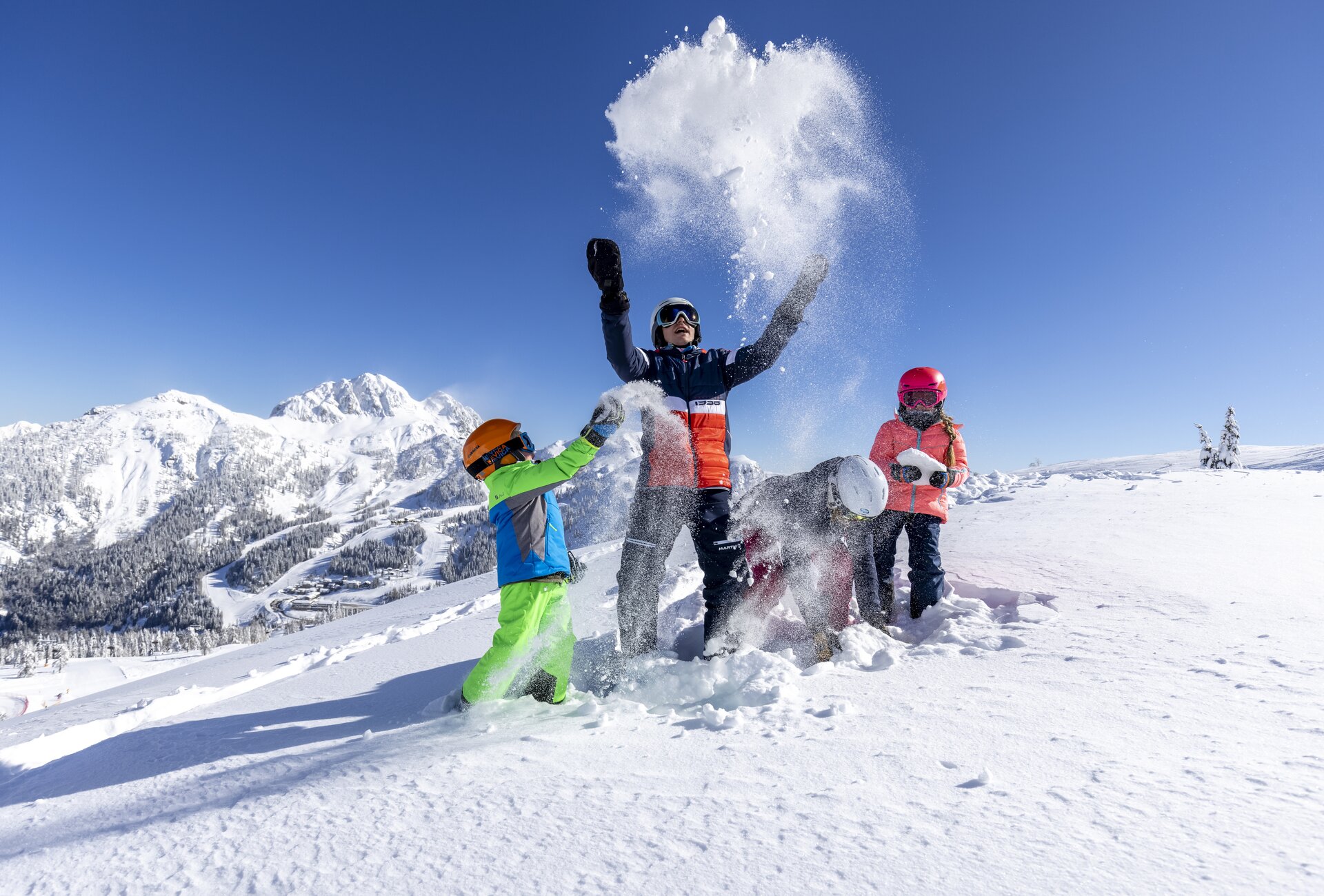 What do you want to discover?