Rent a bike in the adventure region!
Bike rentals in the Bike World
Based on the motto "rent anywhere – return anywhere", you can give it your all pushing the pedals in the Bike World of the Nassfeld-Pressegger See region. From Hermagor to Weissenseee and from Kötschach-Mauthen to Tarvisio: Several rental and service stations along the trails ensure comprehensive support. The collaboration with PAPIN Sport in particular really ups the comfort level for biking holiday guests. Find out what else you should know about renting a bike in the region!
Rent anywhere – return anywhere
PAPIN bike rental system
You didn't want to bring your own bike on holiday? No problem! If you're planning a tour on the Gailtal and Gitschtal cycle routes, the local bike rental system is perfect for you. It not only gives you a wide selection of the latest bike models. You'll also have the option of returning your rental bike anytime at the nearest rental station – regardless of where you rented it. This means there's no need for transporting your bike, and you can simply hop on a bus or train to get back to your accommodation.
More about the PAPIN bike rental system
This is how much your rental bike costs
Rental bikes: current selection and prices
From MTBs, city, trekking or road bikes to special kids' models and e-bikes: At the bike rentals in the Bike World, you'll find just the right bike for your needs and wishes. Have a look at the price list for rental bikes and suitable equipment now – and soon you'll be well on your way to a relaxed and enjoyable bike adventure in the region!
Listen up, smart spenders! If you rent a bike for three days or more, you get a discount. And with the +CARD holiday, you can rent bikes for a reduced rate as well.
Info hotline:
Nassfeld-Pressegger See | Lesachtal | Weissensee
Bike rental stations and services at a glance
Bike services on the sunny side of the Alps
Single tracks, tours with private guides or bike wash stations: Bike rentals are only one of the many convenient services for bikers in the Nassfeld-Pressegger See region. Now all you need to do is choose your preferred route, find out about the local and international bike transport services – and you're all set to enjoy limitless bike fun on the sunny side of the Alps!
Location and how to find us
The Nassfeld-Pressegger See holiday region lies in the Austrian province of Carinthia, directly next to the Italian border.
Plan your journey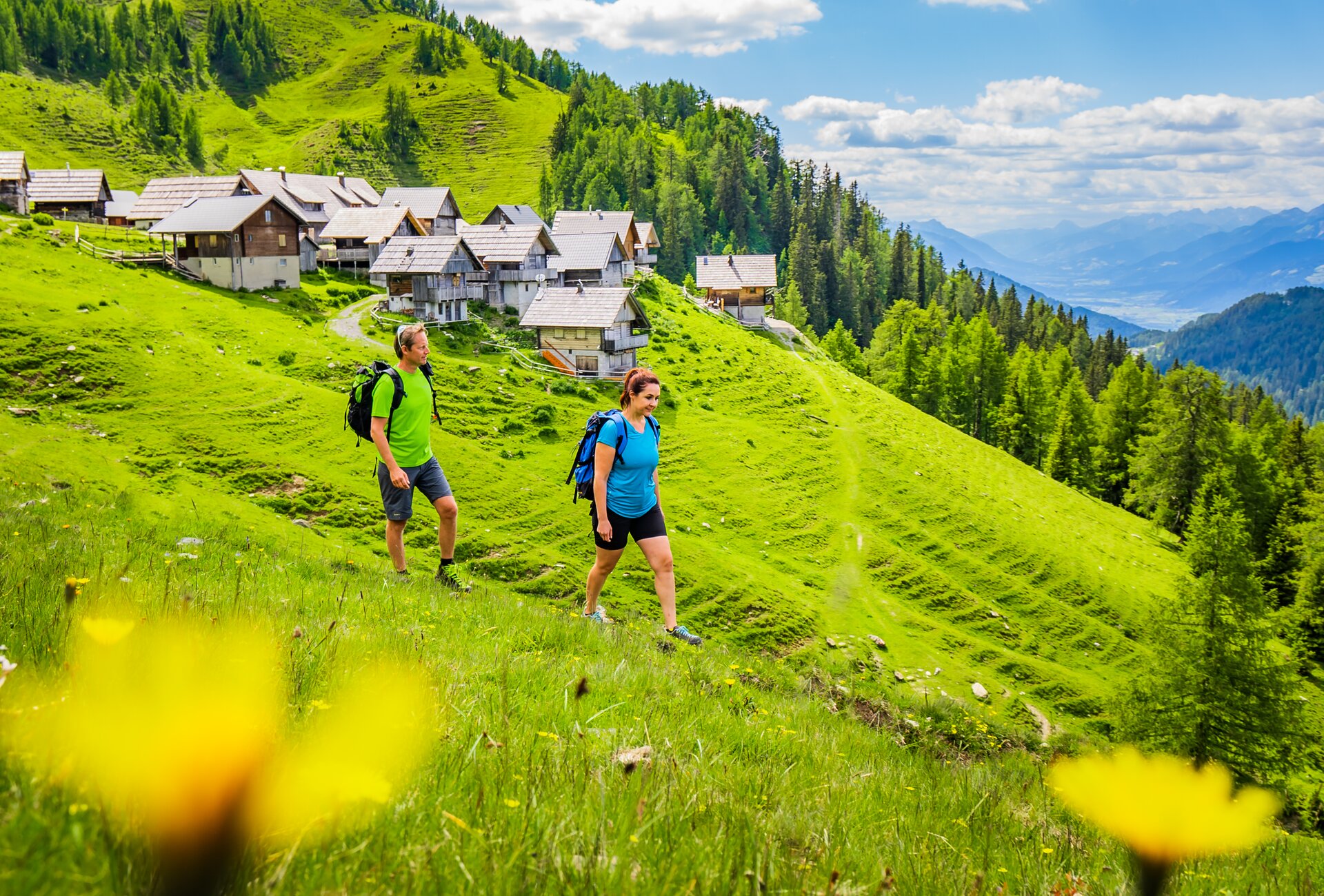 What do you want to discover?