Via ferratas on the sunny side of the Alps
Climbing in the Nassfeld-Pressegger See region
Feeling the rock underneath your fingertips and experiencing boundless freedom up in lofty heights: There's hardly another sport that's quite as awe-inspiring as climbing and mountaineering. And in the Carnic Alps, mountain enthusiasts can choose from a variety of beautiful routes. As a reward for your summit conquest, you'll get to enjoy breathtaking scenic views of the surrounding mountains.
The climbing hotspot Nassfeld region – with Trogkofel and Rosskofel – borders with Italy and boasts a multitude of scenic climbing routes in various levels of skill. Visiting a climbing crag with your family, tackling a multi-pitch route with your friends, or mastering a trad climb: There's adventures for every type of climber. Combine this sporty experience with the pleasant Mediterranean climate of the region and taking a dip in one of the local lakes – and what you get is an amazing day in the Nassfeld-Pressegger See region.
Good to know: Most via ferratas and climbing crags can be found in the Upper Gailtal Valley, where the mountaineers' town of Mauthen is located. Depending on your level of skill and endurance, you can choose from different routes in levels of difficulty between A and D/E. What's more, there's a practice climbing rock in the Nassfeld region, where newbies can dabble in this sport and practice their skills.
The Outdoor & Relax World for climbers and mountaineers
A hotspot for mountain sports enthusiasts that …
… lets you enjoy the stunning rockfaces of the Carnic and Julian Alps.

… boasts 13 different via ferratas in various levels of difficulty.

… offers certified mountain guides that accompany you on a via ferrata tour, for instance.

… is bound to make your heart beat faster on the "Däumling" via ferrata – with stunning views and plenty of adrenaline rushes.
all Climbing and via ferratas tours at a glance
Tips for via ferratas in the World of Mountains & Lakes
Beginner or seasoned pro: On the numerous via ferratas in the World of Mountains & Lakes, everyone can find a suitable route. Those aiming high should give the routes on Rosskofel, Trogkofel and Gartnerkofel a try. The latter boasts the partially free-floating "Däumling" via ferrata.
Tip: Climbing above the waters of Lake Weissensee will have even experienced mountain sports enthusiasts in awe!
Climbing schools in the region
Practice makes perfect! The vast selection of local climbing lessons ensures that everyone finds the right approach to climbing. First experiences in higher altitudes and on the rock can be collected during trial lessons or in the Rock Labyrinth, for instance. If you're past this stage already, you can familiarise yourself with the various facets of the climbing sport under the guidance of certified professionals.
And of course, you'll also have the option of taking a course. Climbing courses are the perfect way to learn more about different belay techniques, equipment management or the right conduct on via ferratas. Two options for this are the indoor climbing gym and the bouldering room at Neue Mittelschule Hermagor.
From trial lessons to climbing tours
You'd like to give rock climbing a try? Or you'd like to be surprised with new and exciting routes? Our partners in the region specialising in climbing and via ferratas offer a range of different options for that. Experience the most beautiful locations in the Upper Gailtal Valley and in Lesachtal Valley from the vertical plane!
Ready for even more exceptional experiences? The Summer World holds plenty of other "nice surprises" in store!
Location and how to find us
The Nassfeld-Pressegger See holiday region lies in the Austrian province of Carinthia, directly next to the Italian border.
Plan your journey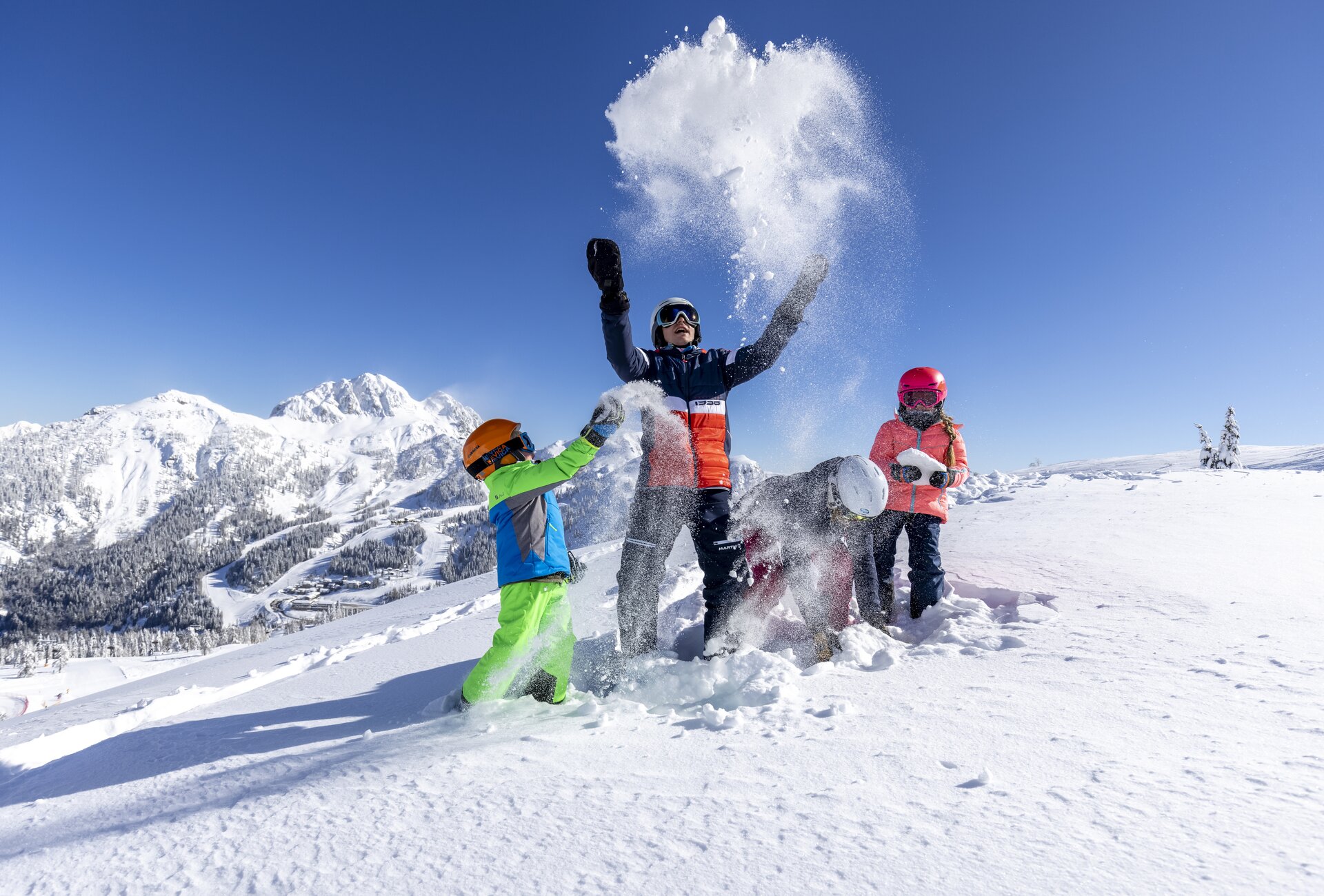 What do you want to discover?