Via ferratas on the sunny side of the Alps
Climbing in the Nassfeld-Pressegger See region
Feeling the rock underneath your fingertips and experiencing boundless freedom up in lofty heights: There's hardly another sport that's quite as awe-inspiring as climbing and mountaineering. And in the Carnic Alps, mountain enthusiasts can choose from a variety of beautiful routes. As a reward for your summit conquest, you'll get to enjoy breathtaking scenic views of the surrounding mountains.
The climbing hotspot Nassfeld region – with Trogkofel and Rosskofel – borders with Italy and boasts a multitude of scenic climbing routes in various levels of skill. Visiting a climbing crag with your family, tackling a multi-pitch route with your friends, or mastering a trad climb: There's adventures for every type of climber. Combine this sporty experience with the pleasant Mediterranean climate of the region and taking a dip in one of the local lakes – and what you get is an amazing day in the Nassfeld-Pressegger See region.
Good to know: Most via ferratas and climbing crags can be found in the Upper Gailtal Valley, where the mountaineers' town of Mauthen is located. Depending on your level of skill and endurance, you can choose from different routes in levels of difficulty between A and D/E. What's more, there's a practice climbing rock in the Nassfeld region, where newbies can dabble in this sport and practice their skills.
The Outdoor & Relax World for climbers and mountaineers
A hotspot for mountain sports enthusiasts that …
… lets you enjoy the stunning rockfaces of the Carnic and Julian Alps.

… boasts 13 different via ferratas in various levels of difficulty.

… offers certified mountain guides that accompany you on a via ferrata tour, for instance.

… is bound to make your heart beat faster on the "Däumling" via ferrata – with stunning views and plenty of adrenaline rushes.
all Climbing and via ferratas tours at a glance
Tips for via ferratas in the World of Mountains & Lakes
Beginner or seasoned pro: On the numerous via ferratas in the World of Mountains & Lakes, everyone can find a suitable route. Those aiming high should give the routes on Rosskofel, Trogkofel and Gartnerkofel a try. The latter boasts the partially free-floating "Däumling" via ferrata.
Tip: Climbing above the waters of Lake Weissensee will have even experienced mountain sports enthusiasts in awe!
To each his own climbing route
Climbing for families
Movement and exercise in fresh air surrounded by a breathtaking scenery: That's what makes climbing in the Nassfeld-Pressegger See region such an amazing experience for families. A special highlight for little and grown-up climbers is the "Plattner Fels" climbing crag. And there are several child-appropriate routes with mystical names such as "Asrael" or "Gargamel".
What characterises a family-friendly climbing crag?
best possible protection from alpine dangers
easy and risk-free approach for the whole family
child-appropriate easy routes
a flat meadow at the bottom of the wall
opportunities to relax and take a break
Sports climbing and climbing crags
Sports climbing enthusiasts will enjoy the well-secured routes on high-quality rock with a pleasant approach time. The single-pitch routes usually have a length between eight and 40 metres. Most sectors for these types of routes are located in the Carnic Alps and, more specifically, at the Plöcken Pass. About 200 single-pitch routes in UIAA-levels of difficulty between four and the upper ten are waiting for you to master them …
When do we speak of a fixed multi-pitch route? Whenever a route has between two to ten rope-lengths on which all intermediate belay points and stops are drilled into the rock. Some of those routes can be found in the Nassfeld region, on the Plöcken Pass, and right at Lake Wolayersee.
Basic prerequisites for fixed multi-pitch routes:
climbing experience at the level indicated
knowledge of the required rope and belay techniques
ability to assess the prevailing weather conditions
If you're up for an even greater challenge, you might want to opt for the so-called "semi-alpine routes". They require the skilled use of mobile protection devices such as nuts and cams. A stress-free way of acquiring the necessary skills is on the more moderate routes of this category.
In the Carnic Alps, the Panettone climbing sector is known for its semi-alpine routes. It's part of the Pal Piccolo range – the south face of which starts at 1,450 metres above sea level and is up to 260 metres tall in certain areas. The exits of the routes are located at about 1,700 metres above sea level.
Besides good climbing skills, climbing in alpine terrain also requires a level-headed mentality. You have to set up the intermediate belay points yourself, and stops are solely your responsibility. Along the entire main ridge of the Carnic Alps, there are several long, challenging – and often remote – routes for seasoned pros. Good planning and preparation, having a good sense of direction, and being able to assess the weather situation are essential for these!
Climbing schools in the region
Practice makes perfect! The vast selection of local climbing lessons ensures that everyone finds the right approach to climbing. First experiences in higher altitudes and on the rock can be collected during trial lessons or in the Rock Labyrinth, for instance. If you're past this stage already, you can familiarise yourself with the various facets of the climbing sport under the guidance of certified professionals.
And of course, you'll also have the option of taking a course. Climbing courses are the perfect way to learn more about different belay techniques, equipment management or the right conduct on via ferratas. Two options for this are the indoor climbing gym and the bouldering room at Neue Mittelschule Hermagor.
From trial lessons to climbing tours
You'd like to give rock climbing a try? Or you'd like to be surprised with new and exciting routes? Our partners in the region specialising in climbing and via ferratas offer a range of different options for that. Experience the most beautiful locations in the Upper Gailtal Valley and in Lesachtal Valley from the vertical plane!
Ready for even more exceptional experiences? The Summer World holds plenty of other "nice surprises" in store!
Location and how to find us
The Nassfeld-Pressegger See holiday region lies in the Austrian province of Carinthia, directly next to the Italian border.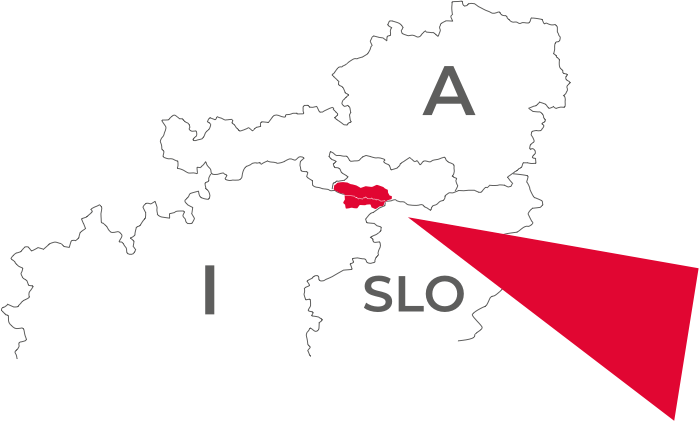 Plan your journey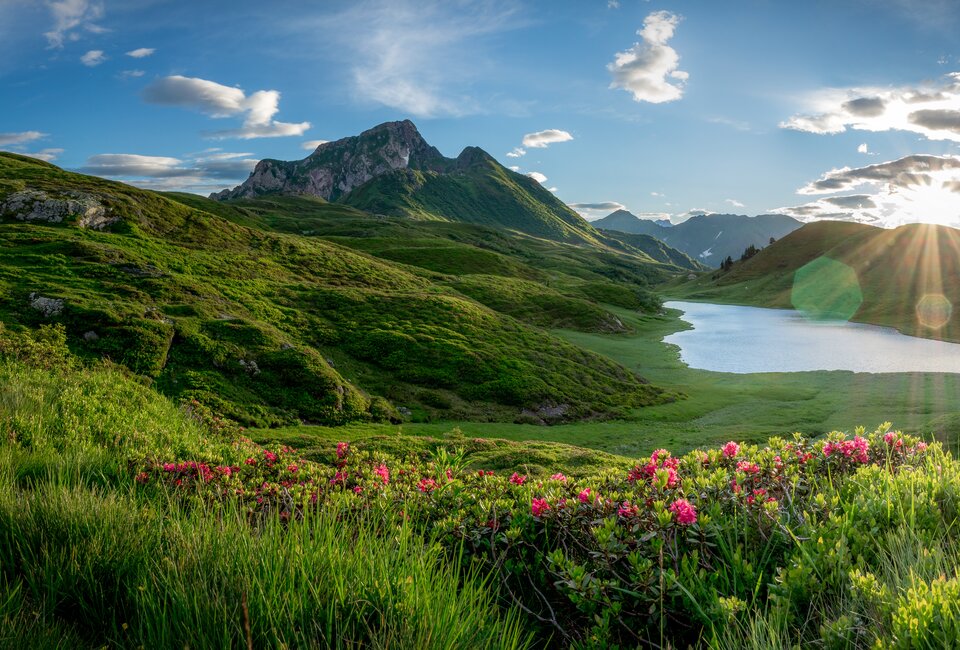 What do you want to discover?