Mountain huts and restaurants at Nassfeld ski resort
What would a day of skiing be without a nice stop at a mountain hut? After all, Nassfeld ski resort isn't called the biggest sun terrace of the Alps for nothing. With 850 hours of sunshine, the ski resort is the perfect place to kick back and relax – preferably in one of the resort's 1,000 deckchairs and lounges …
And there's more! With 25 cosy mountain huts and restaurants, Nassfeld ski resort is a paradise for pleasure-seekers and foodies. Taste heavenly culinary treats fresh from the farmers of the region, including Gailtaler Speck g.g.A bacon, Gailtaler Almkäse g.U. cheese, sourdough bread, traditional Carinthian pasta pockets or local fish. Is your mouth watering yet …?
Whether it's lunch with the family, a savoury afternoon snack or some nice après-ski entertainment: The cosy mountain huts and restaurants of Nassfeld ski resort are the cherries on top of every ski day. Welcome to our huts and mountain restaurants, come in and feel right at home!
The very best of Alpine-Adriatic cuisine
Simply delicious
Enjoy your meal and buon appetito! Spending time at Nassfeld ski resort means to enjoy the cuisine of two countries at the same time. What better place to sample the best treats of the Alps alongside the most mouth-watering delicacies of Italy than the World of Mountains and Lakes?
The ski resort's proximity to Austria's neighbouring country of Italy can be felt – and tasted! – in the many mountain huts and restaurants. Enjoy traditional Carinthian dishes at a cosy mountain hut or drop by at one of the many Italian ristoranti to savour Mediterranean treats like pizza, pasta or fresh Adriatic fish – the choice is up to you!
Located right by the slopes, 25 mountain huts and ristoranti are the perfect places for sampling your way through the most delicious treats of the Alpine-Adriatic cuisine. What's it going to be? Gailtaler Speck g.g.A. bacon or Gailtaler Almkäse g.U. cheese? Pizza, pasta or dolci? Enjoy the irresistible culinary crossover of Nassfeld ski resort!
Did you know? The world's first "Slow Food Travel" destination surrounding the Lesachtal, Gailtal and Gitschtal valleys as well as the region around Lake Weissensee is known for its many scrumptious "slow-motion" highlights.
Location and how to find us
The Nassfeld-Pressegger See holiday region lies in the Austrian province of Carinthia, directly next to the Italian border.
Plan your journey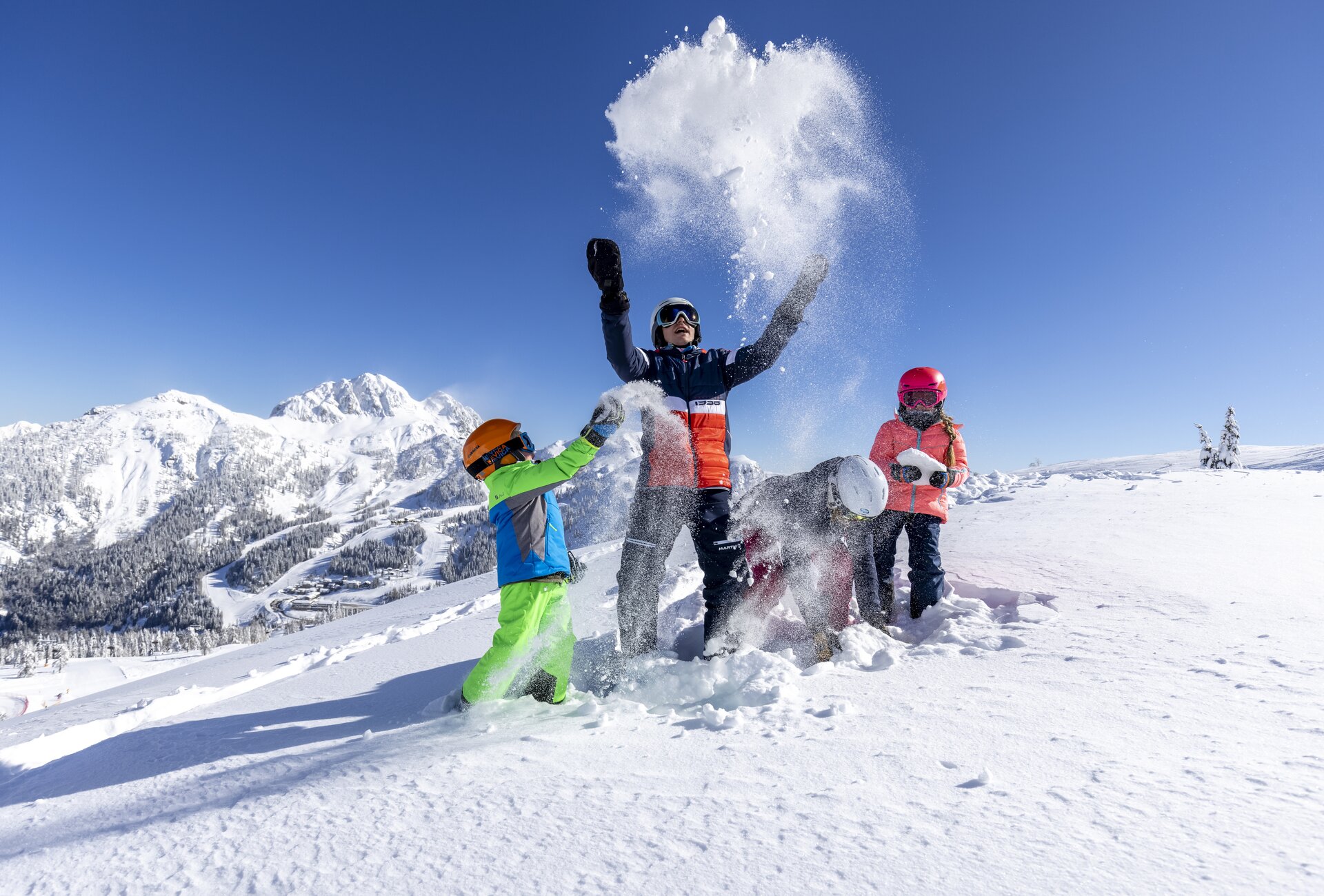 What do you want to discover?