soar through the air
Paragliding
Paragliding
Step into your harness, get ready – and take off into the skies of the Nassfeld-Pressegger See region! High above the World of Mountains & Lakes, you can take in the splendid views and breathe in the crisp mountain air. Thanks to excellent thermal lift in the Gailtal Alps, the Carnic Alps and the Julian Alps, Carinthia is a paradise for paragliders. Don't miss this unique bird's eye view of the Carinthian mountain world!
One of the region's most popular take-off spot is located in the municipality of Kirchbach, at 1,131 metres above sea level. From there, you can enjoy amazing views of the Gailtal valley as well as of the Carnic Alps, the Julian Alps and the Dolomites.
take-off spot: Stöfflerberg at 1.131 m above sea level
landing spot: Kirchbach, opposite the public swimming pool at 642 m above sea level

You wonder why Kirchbach in the Nassfeld-Pressegger See is so popular with paragliders? That's easy: The Upper Gailtal valley boasts excellent wind conditions for hang-gliding and paragliding!
Information & booking:
Phone: +43 (0) 4284 22833
E-Mail: kirchbach@ktn.gde.at
All about thermal lift:
Paragliding and hang-gliding are all about staying up in the air for as long as possible. However, to do so you need good thermal lift. The Upper Gailtal valley boasts ideal wind conditions that allow for extensive flights.
Location and how to find us
The Nassfeld-Pressegger See holiday region lies in the Austrian province of Carinthia, directly next to the Italian border.
Plan your journey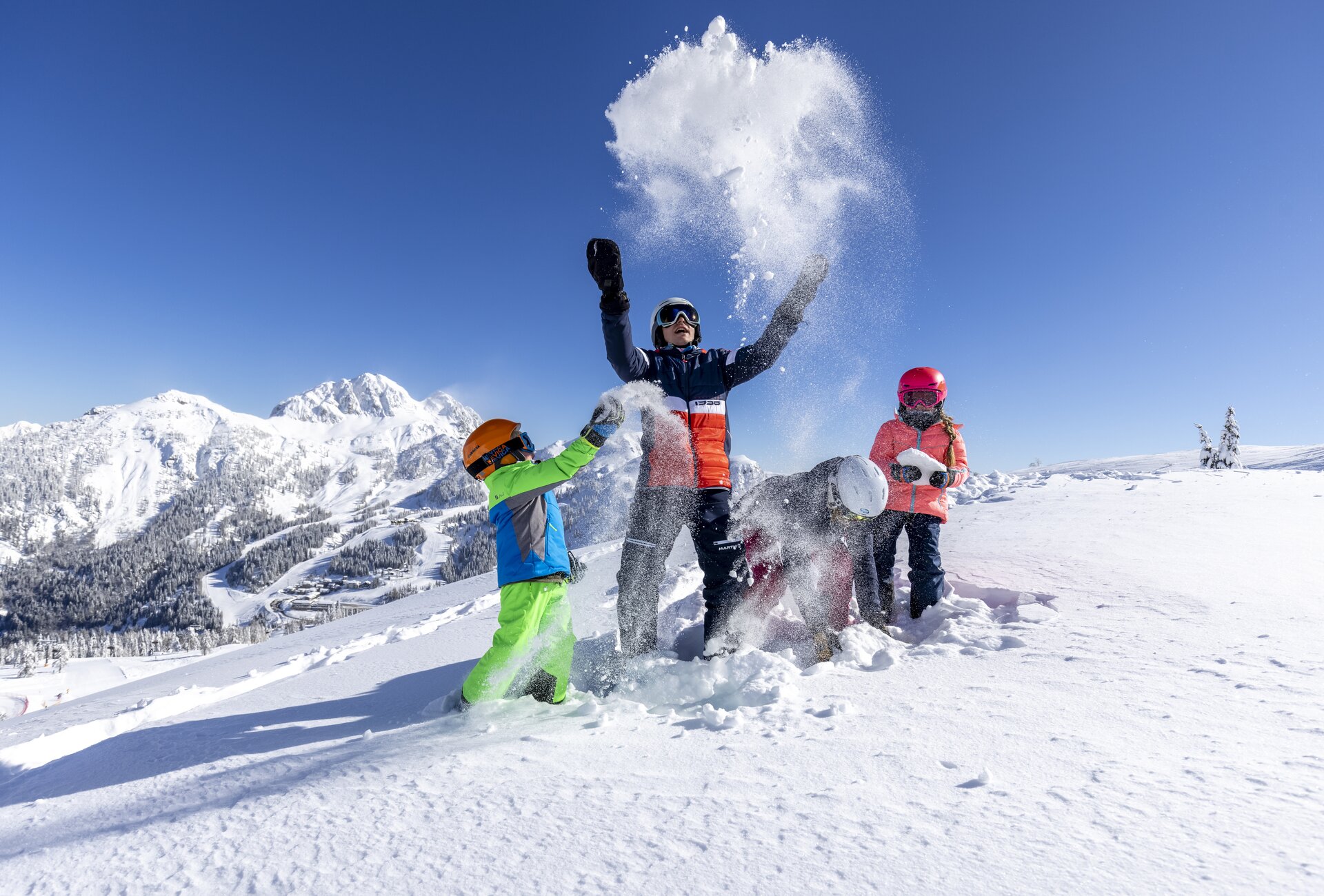 What do you want to discover?