Becoming one with nature
Relaxing outdoors in the Nassfeld-Pressegger See region
Summer guests can enjoy a well-deserved break while relaxing outdoors in the Nassfeld-Pressegger See region. Whether it's while rod-fishing in Carinthia's cleanest bodies of water or during a relaxed hike in the mountains: Nature lovers will find themselves in a true outdoor-relax Eldorado.
Relaxing, being at one with nature, and finally getting a chance to unwind: In the Outdoor & Relax World, your everyday worries will quickly take a back seat. Instead of stressing about them, you'll be casting your fishing line into a lake or exploring the mountains and meadows. Those wanting to savour some culinary delights will get their money's worth in the region as well. Alongside 46 mountain huts in the Nassfeld-Pressegger See region, several exciting Slow Food Travel experiences are waiting to be discovered. Regional products, diverse culinary creations and a beautiful scenery have an almost meditative effect, and the combination instantly lets you enter a state of relaxation.
Relaxing in higher altitudes
A stunning mountain landscape, breathtaking scenic views and the Italian Adriatic Sea right within reach: The mountains are a special place of power and rightfully popular with relaxation seekers. Sitting on the panorama sundeck on Gartnerkofel or taking a dip in crystal-clear Lake Wolayersee: Recharge your batteries in the Outdoor & Relax World!
Tip for gourmets: Relaxation seekers will also find a paradise for gourmets with delicacies ranging from hearty traditional cuisine to Mediterranean culinary delights from the Alpe-Adria region. About 46 mountain huts in the Nassfeld-Pressegger See region – and many more in the surrounding areas – invite you to go on a culinary journey of exploration.
By the way: Have you ever heard of Slow Food Travel? It's a term that refers to regional organic products as well as local shops and restaurants focusing on tradition and authenticity: A project close to people's heart full of variety and shaped by gastronomical individuality.
A secret tip for taking a breather: the Mussen
Can you feel the soft grass underneath your feet? Hear the butterflies flap their wings? Smell the flowers on the meadow in front of you? Like July Andrews in "The Sound of Music", you can plop down on lush green grass amidst the mountains surrounding Lesachtal Valley. A picture-book world of Alpine pastures spreads out at 2,000 metres above sea level. And the Mussen rewards you for every step you take on your hike. Flowering meadows wherever you look are the perfect location for relaxing and unwinding, arriving in the here and now, and taking a deep breath.
That's just what it's known for: the unique Mussen meadow in Lesachtal Valley. It's located along the Gailtal Valley High Route (229) in the Nassfeld-Pressegger See region, and it gives you a taste of what paradise might be like.
The large variety of offers makes it hard to decide on one particular relax-location? Test them, give them a try, and take a deep breath! That's what's especially easy in the Outdoor & Relax World.
An extraordinary breakfast: A raft, a crystal-clear lake, mountains all around you, meadows, forests, and – right in front of you – an assortment of regional breakfast specialities. Breakfast cruises on Lake Weissensee are a true summer highlight. Find out more!
The height of wellbeing in the Outdoor & Relax World
Imagine the following situation: The burbling river Gail right in front of you – it has its source in a moorland on Karitscher Sattel in Eastern Tyrol and joins the Drau in Maria Gail. Or – depending on taste – the smooth surface of 55-hectare Lake Presseggersee surrounded by a belt of tall reeds. Behind you the stunning mountains of the Carnic and Gailtal Alps. And you're smack in the middle of this breathtaking scenery!
Relaxation seekers, anglers or "sun worshippers" will find a multitude of natural relaxation oases in the Nassfeld-Pressegger See region where they can kick back and unwind.
Anglers' hearts beat faster at the sight of all the different species of fish in the Gail and in Lake Pressegger See. What's more, numerous food fish like river trouts as well as pikes and huchen splash about in various drinking-water-quality lakes and streams.
By the way: At idyllic Lake Weissensee and in Lesachtal Valley, rod-fishing enthusiasts have plenty of opportunities to cast their lines as well.
Besides a variety of spots for angling around the crystal-clear bodies of water, relaxation seekers can also decompress in higher altitudes during "pasture wellness" or at the various mountain lakes. Just soak up the sun, boost your vitamin D production, and let your system be flooded with endorphins before returning to the valley!
Location and how to find us
The Nassfeld-Pressegger See holiday region lies in the Austrian province of Carinthia, directly next to the Italian border.
Plan your journey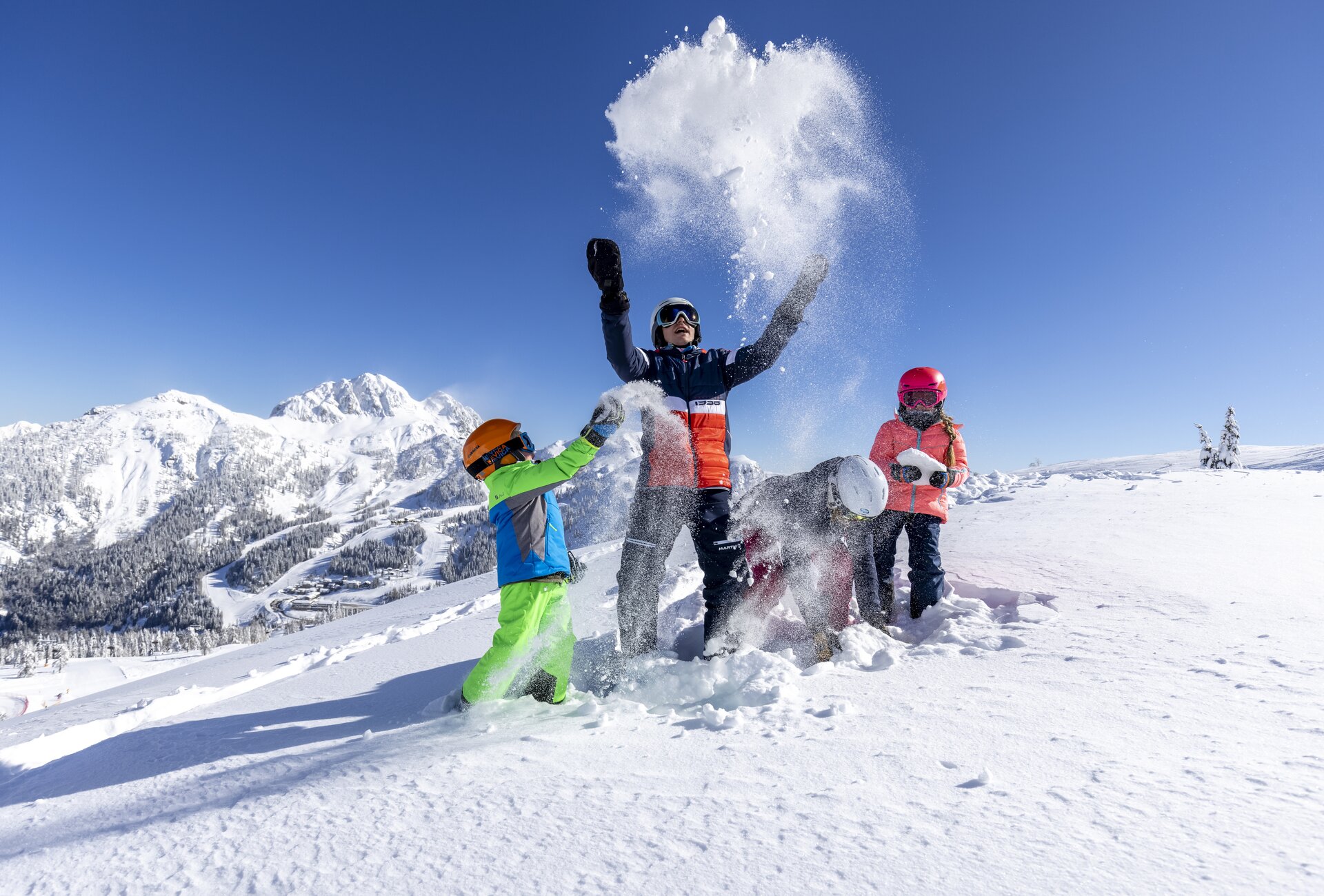 What do you want to discover?