Dellach im Gailtal
Kochkurs
Crimping pasta made easy
Event details
Crimping pasta made easy
New interpretation of Carinthian traditional fare with the master chefs of the Gasthof Grünwald inn
The two master chefs show you how to crimp Carinthian pasta perfectly in the shortest of time. This artful sealing of the typical Carinthian pasta pockets, the "Nudln", with a rim that reminds of crocheted lace is practiced masterly here at the Gasthof Grünwald inn in the centre of St. Daniel. The fine art of crimping as well as making around 20 different fillings is demonstrated here as part of the Slow Food experience. As a kitchen duo, the two sisters produce around 50,000 Carinthian Nudln per year. The annual highlight is the Nudl-Kudl-Mudl in October, when many different flavours and Nudl fillings can be sampled. An extensive sampling session of the famous Carinthian Nudln that are crimped by hand is of course waiting for you at the end of your cooking workshop.
What is included:
The art of crimping pasta and how to make good fillings for Carinthian pasta
Homemade Carinthian pasta
Coffee, beer, natural juices
Start: 10 am | Duration: 3 hours | Maximum: 10 participations
Find and book a suitable accommodation in the World of Mountains & Lakes!
Location and how to find us
The Nassfeld-Pressegger See holiday region lies in the Austrian province of Carinthia, directly next to the Italian border.
Plan your journey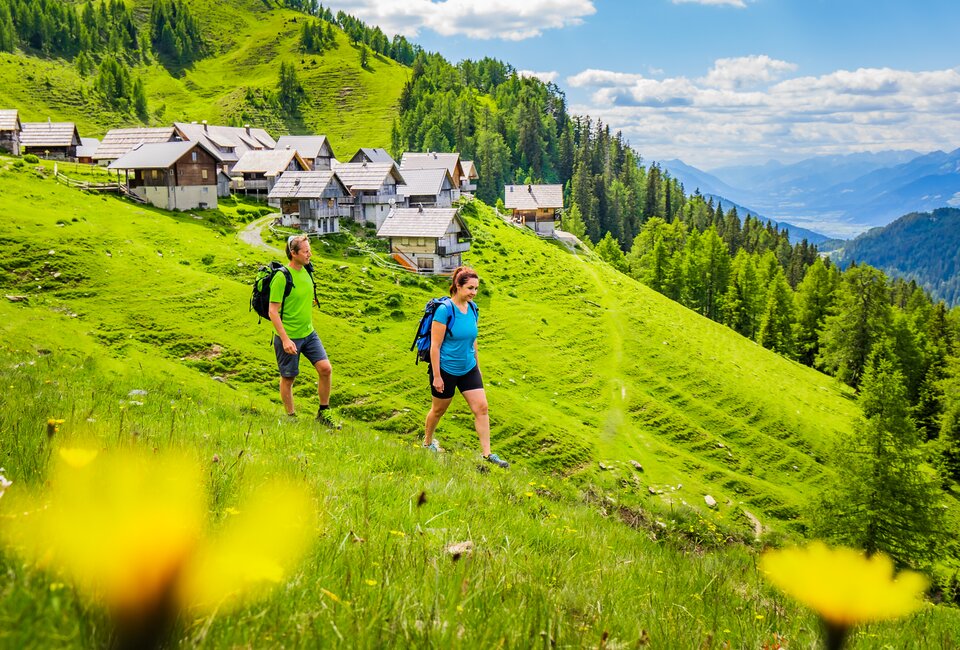 What do you want to discover?