A relaxing walk through the reeds
The Slow Trail at Lake Presseggersee
A sense of lightheartedness. Just enjoying the here and now, and taking in the present moment. Leisurely strolling along equipped with walking poles and trainers is a wonderful way to increase your wellbeing. And on the Slow Trail around Lake Presseggersee, that's just what you can do. Since June 2019, holiday guests "unwind in the reeds" amidst the World of Mountains & Lakes.
The Carnic and Gailtal Alps seam Lake Presseggersee to its left and right as if they tried to shelter it. And the lake's dense belt of reeds – some of them up to three metres in height – make the Slow Trail seem like a true relaxation oasis embedded in a stunning and idyllic scenery.
Meditative insights and power places
The loop leads you from Strandbad Hermagor around the natural lake amidst the World of Mountains & Lakes spanning a distance of about six kilometres. You'll be walking through the reeds along the shoreline relaxing more and more with every step you take. In addition, philosophical proverbs that entice you to meditate on life and beautiful stops for a break let you press pause on your everyday worries.
Facts and figures about the Slow Trail:
Starting point: Strandbad Hermagor
Length: 6 km
Duration: approx. 1.5 h
4 stops and relaxation oases
Right at the outset of the trail, Slow Trail visitors will be greeted by the sparkling surface of the lake, the rustling of the reeds, and the first power place. A jetty shaped like the bow of a ship offers stunning scenic views of the belt of reeds. Right next to it: a board with a proverb that is intended to motivate you and give you strength.
On this loop, you'll experience a meditative cycle:
enter into a sea of reeds
recharge your batteries at the scenic-view platform
centre yourself at the "rest stop" on the southern shore
let go at the stop by the lake outlet
arrive in reality
By the way: If you'd like to relax while hiking through the mountains, you should explore the World of Mountains & Lakes on foot. Find out about the Hike World and plan your next tour!
Tips for unwinding in your everyday life
Tip 1: A short break can work wonders. Whether you're having a taxing day at work or need a moment to take your mind off the daily stresses at home: Short breaks from all the hustle and bustle are like balm to the soul. And the same applies when you're on holiday. Take your time to explore the Slow Trail around Lake Presseggersee – an idyllic walking or running loop with several beautiful locations for a break. Scenic views, philosophical proverbs and an awe-inspiring body of water are the icing on the cake.
Tip 2: Relaxing in the element of water. Nothing's easier than that. In summer, Lake Presseggersee reaches a water temperature of up to 28 degrees. That's why it's sometimes called the "bathtub of Gailtal Valley".
Grab your beach bag – time to head to this beautiful natural lake! The three-metre-tall belt of reeds is also habitat to a variety of animals and plants. Walk along the Slow Trail and shoreline for a bit and find the perfect spot for taking a dip!
Tip 3: Do what makes you happy every day. A glass of wine at night, a delicious piece of chocolate cake in the afternoon, or a few hours in nature: We all have different things and moments that put us in a good mood. Integrate them into your everyday life whenever you can and do your heart good by savouring what brings you joy in life.
Movement follows relaxation: You'd like to get some movement in after all the relaxing moments spent in the World of Lakes? Great, because there are a multitude of options for that in the World of Mountains and Lakes. Find out about water sports in the Gailtal Alps, for instance!
Übrigens: Die Slow Trails Pressegger See und Weissensee gehören zu den Slow Trails Kärnten. Leichte und entspannte Wanderwege im sonnigen Süden Österreichs lassen Entspannung finden und Entschleunigung erleben. An besonderen Naturschauplätzen öffnen sie den Blick auf einzigartige Seepanoramen.
Location and how to find us
The Nassfeld-Pressegger See holiday region lies in the Austrian province of Carinthia, directly next to the Italian border.
Plan your journey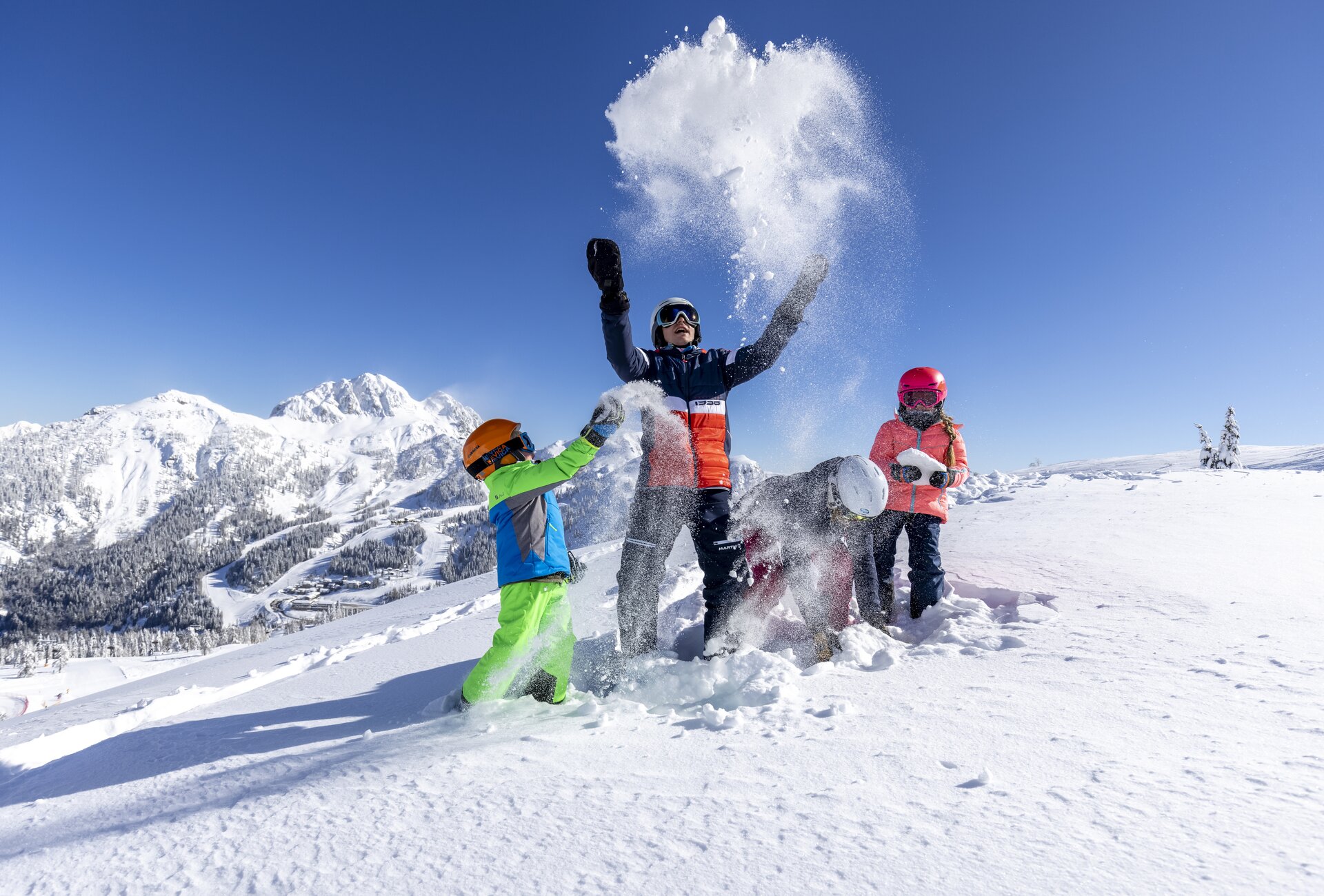 What do you want to discover?