Madritschen Tour Erlebnisweg
Details
Erlebniswanderung: Das alte Steinvolk Madritschen retten!
Das alte Steinvolk Madritschen retten!
Es gilt knifflige Prüfungen zu lösen, kreativ und geschickt zu sein.
Am Ende des Weges wartet ein mächtiger Stein, der mit dem richtigen Dreh das alte Steinvolk befreit!
Zusammen mit Madro, dem Steinjungen, und seiner Freundin Mitschi gilt es, dem Steinvolk der Madritschen zu helfen. Die bösen Rohlinge müssen vertrieben werden - durch Geschicklichkeit und Klugheit. Auf Wiesensteigen und Forstwegen geht es gemächlich talwärts.
Die interessanten Stationen der Madritschen-Tour
Bei der Bergstation der Madritschen Sesselbahn beginnt die Tour. Mehrere Stationen verraten viel zum Volk der Madritschen. Wie sie durch die Rohlinge in Gefahr kommen ebenso wie zu Kühen als den besten Freunden der Madritschen. Und wie es letztlich gelingt es gemeinsam mit Madro & Mitschi das liebliche Steinvolk zu retten, indem der riesige Urstein zum Drehen gebracht wird. Danach geht es auf einer kurzen Wanderung zur Talstation der Madritschen Sesselbahn.
Offer details
| Period | Included offer | Bonus offer |
| --- | --- | --- |
| 15/05/ - 29/10/2023 | Included | - |
We're looking forward to your enquiry.
Enquire now!
Location and how to find us
The Nassfeld-Pressegger See holiday region lies in the Austrian province of Carinthia, directly next to the Italian border.
Plan your journey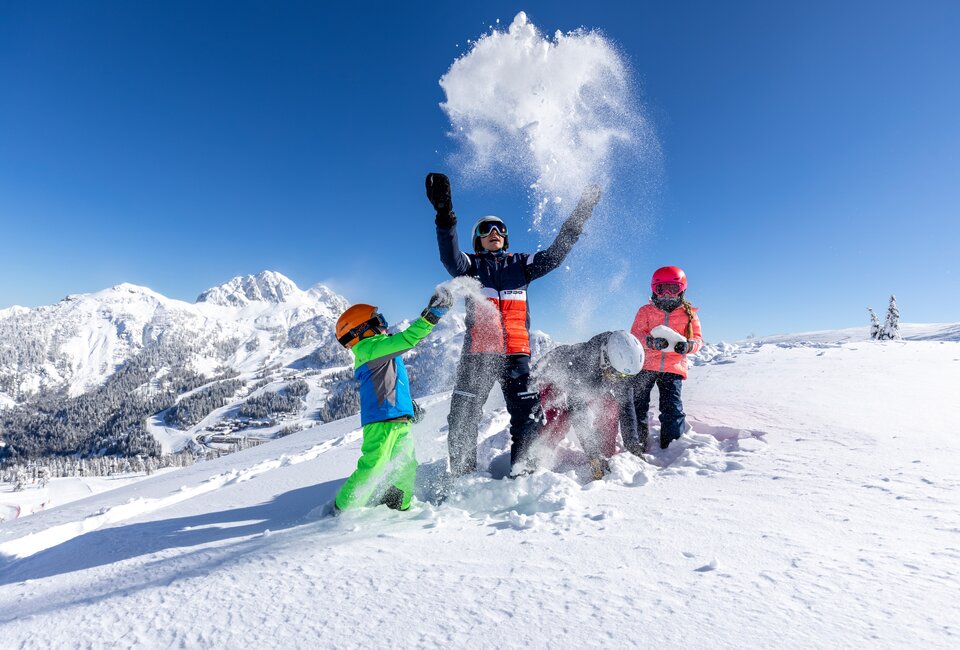 What do you want to discover?