Nice extras in the Sun Ski World
Ski bus & ski depots at Nassfeld ski resort
Perfectly groomed slopes. Traditional mountain huts. Nassfeld ski resort has all of this in store for you – and then some!
After all, the winter sports paradise in the World of Mountains & Lakes is known for its many "Nice Surprises". Unexpected, surprising and absolutely delightful – that's what all the little wow moments waiting for you at Nassfeld ski resort are like.
Among them: the super convenient free ski bus and the hugely popular ski depots. You haven't heard of those? Then it's about time!
The most relaxed way to get to the slopes
Nassfeld ski bus
You don't want to waste your time being stuck in traffic? You don't want to spend ages looking for a parking space? Then you'll be glad to hear that at Nassfeld ski resort, your can get around easily without your car!
Simply hop on the free ski bus that takes you right up to the region's best slopes throughout the ski season! Whether you're staying in the Gailtal, Gitschtal or Weissensee area: The free shuttle bus conveniently takes you to the valley station of Millennium-Express in Tröpolach.
The ski bus is not just convenient for skiers and snowboarders. It's also a great choice for cross-country skiers or ice skaters looking to get to the nearest cross-country run or ice-skating facility.
The best thing about it: Most hotels in the Nassfeld-Pressegger See region are less than 300 metres away from the next ski bus stop. Ski holidays don't get much more convenient than that!
Good to know: The daily ski bus travels between St. Stefan – Hermagor – Tröpolach – Kirchbach – Dellach – Kötschach-Mauthen and between Weissensee – Weissbriach – Hermagor respectively.
The best place for your skis
Ski depots right at the slope
Skiing at Nassfeld ski resort comes with plenty of nice extras. For instance, there's no need to lug your heavy skis or snowboards to the slope every day. Instead, you can store them all safe and dry in the convenient ski depots. A state-of-the-art ski depot at the valley station of Millennium-Express or at your hotel with ski rental is the perfect solution for all those who want to hit the slopes without any hassle.
Prices for the ski depots at the valley station
€ 9 per night
€ 54 per week (6 nights)

Money saving tip: With the "PREMIUM" ski pass you can get your ski depot at a special price of € 6 per night or € 36 per week (6 nights)!
Location and how to find us
The Nassfeld-Pressegger See holiday region lies in the Austrian province of Carinthia, directly next to the Italian border.
Plan your journey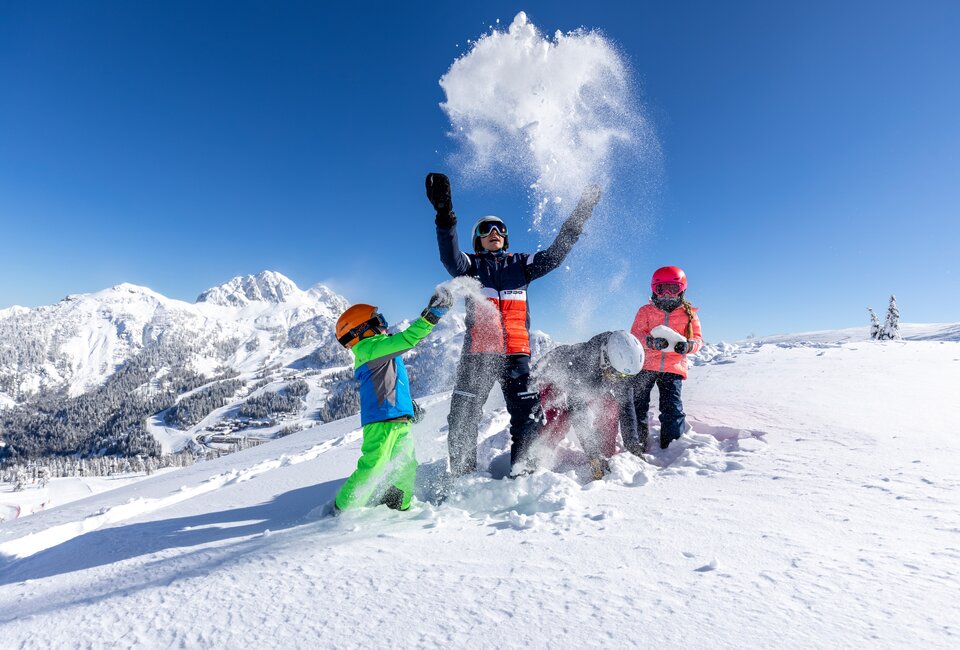 What do you want to discover?