Gailtal Valley High Route
hiking in the Nassfeld-Pressegger See region
Gailtal Valley High Route
Between the Carnic Alps in the south and the Drautal valley in the north, the Gailtal Alps are towering high above the valley. Up on the ridge, the Gailtal Valley High Route (No. 229) winds its way from Kartitsch in East Tyrol to Windische Höhe along some of the most beautiful spots of the Carinthian mountain world.
Pssssst! As the "little brother" of the Carnic Peace Trail, the Gailtal Valley High Route is still a secret tip among hikers. So if you're looking for a hiking experience off the beaten track, this beautiful trail through unspoilt landscapes and across lonesome peaks might be just the thing for you.
Stages of the Gailtal Valley High Route
The good news is: The Gailtal Valley High Route is perfect for individual explorations and can be divided into daily stages of different lengths. The different entrance and exit points are clearly marked and easy to find. Except for a couple of more challenging summit crossings, the trail is not too difficult.
The sections of the Gailtal Valley High Route:
Section I: from St. Oswald to Gailberg (Lesachtal area)
St. Oswald/Kartitsch – Connyalm, approx. 5–6 h
Connyalm – Ochsengarten or Tamerlanhöhe, approx. 4 1/2–6 h
Lotteralm – Tuffbad, approx. 3 1/2 h
Tuffbad – Schartenalm, approx. 6 1/2–7 h
Schartenalm – Gailberghöhe, approx. 4 1/2–5 h
Section II: from Gailbergsattel to Weissbriach
Gailbergsattel – Jaukenalm, approx. 3 1/2–4 1/2 h
Jaukenalm – Reißkofelbiwak, approx. 2–2 1/2 h
Reißkofelbiwak – Köfeletörl, approx. 3 1/2 h
Köfeletörl – Weißbriach, approx. 4 1/2–5 h
Weißbriach –Sattelnock, approx. 3 1/2–4 h
Section III: from Weißbriach to Windische Höhe
Weißbriach – Naggleralm, approx. 4 h
Naggleralm – Kohlröslhütte – Radniger Alm / Sattel, approx. 3 3/4 h
Radniger Sattel – Spitzegel, approx. 2 1/2 h
Spitzegel – Förolacher Sattel, approx. 2 1/4 h
Förolacher Sattel – Windische Höhe, approx. 4 1/2–5 h
Our tip: These three sections of the high route are based on the hiking guide by Walter Mair. In his comprehensive hiking guide, the nature-loving mountaineer describes all entry and exit points to the Gailtal and Lesachtal valleys in more detail. What's more, the book is full of interesting facts on the local wildlife and culture.
Good to know: Apart from the Gailtal Valley High Route, you can find lots of other unforgettable tours in our interactive tour guide. Take a look and pick your next mountain adventure!
Location and how to find us
The Nassfeld-Pressegger See holiday region lies in the Austrian province of Carinthia, directly next to the Italian border.
Plan your journey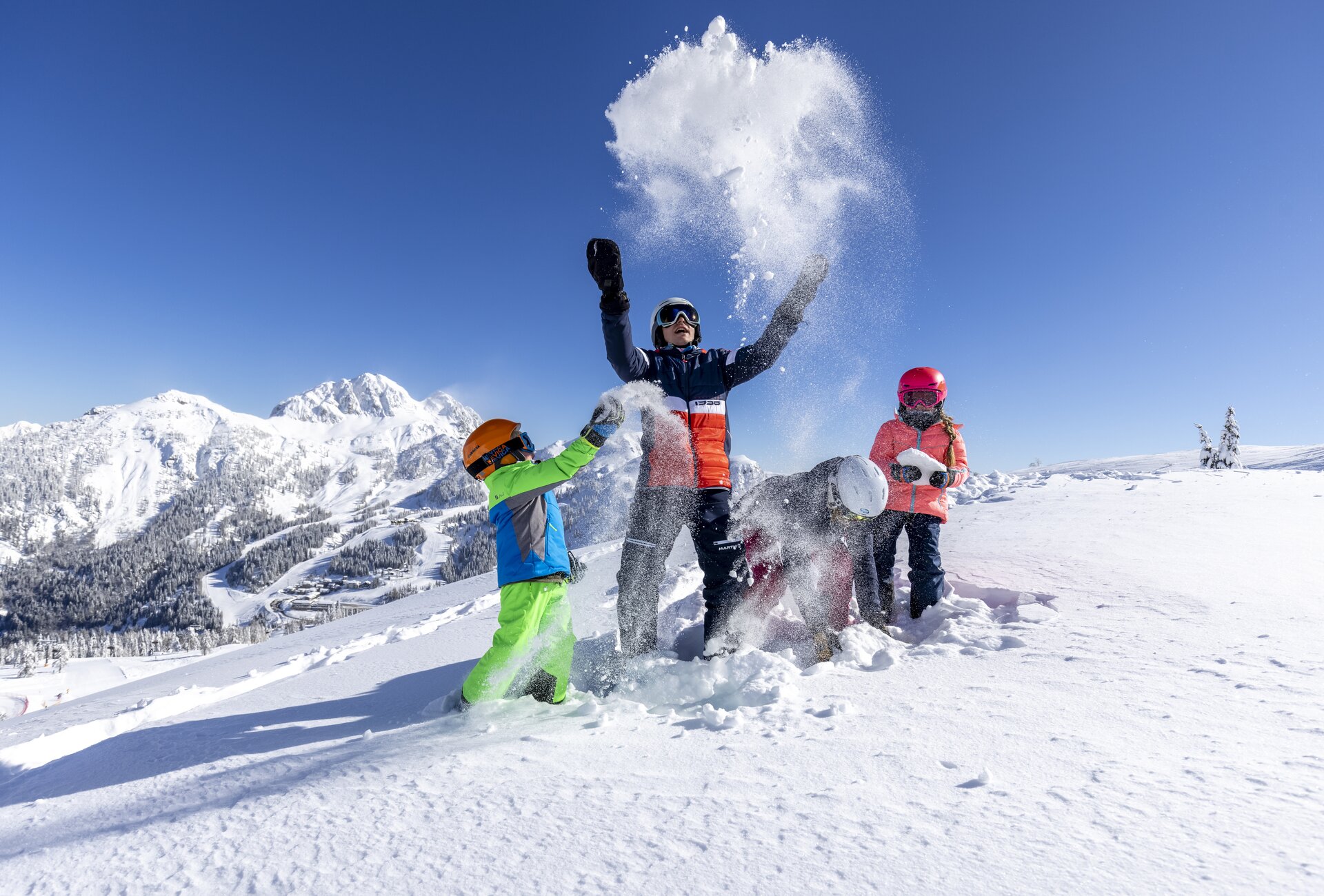 What do you want to discover?