spectacular hiking experiences in the Nassfeld region
Sunrise hikes
Sunrise hikes
There's no better way to start your day! A sunrise hike up Gartnerkofel is the most beautiful motivation to get up early. Get out of bed and enjoy an unforgettable mountain adventure!
At dawn, your journey up Gartnerkofel begins. About two hours later, just as the horizon starts to change colour, you reach the summit cross. From there, you marvel as the sky changes from grey to dark blue and purple – only to burst into bright hues of orange, gold and red the very next minute.
Witness as the rising sun bathes the Carnic Alps and the gentle valleys in bright morning light and marvel at the explosion of colour extendind all the way across the neighbouring country of Italy. We bet that standing there at 2,195 metres above sea level, you'll be glad you got up early!
You would like to share this unforgettable experience with like-minded hikers? Then why not join one of our guided sunrise hikes? A qualified hiking guide accompanies you and other guests on your early-morning mountain adventure. After your summit hike, you will be rewarded with a delicious mountain hut breakfast at Watschiger Alm. Don't forget to bring a headlamp!
The guided hikes can be booked as part of the weekly hiking programme at Info- & Servicecenter Nassfeld-Pressegger See.
The best thing about it: The hikes are free of charge for holders of a +CARD holiday!
Location and how to find us
The Nassfeld-Pressegger See holiday region lies in the Austrian province of Carinthia, directly next to the Italian border.
Plan your journey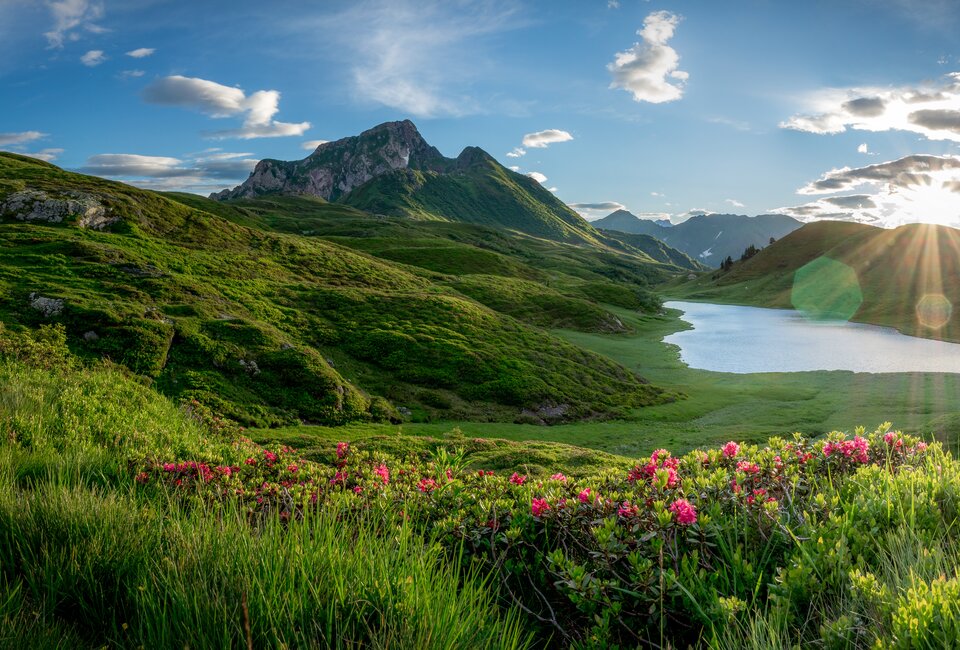 What do you want to discover?