Central Carinthia and Gurk Valley Alps
Level of difficulty:
Medium
312.1 km

Distance

5 h

Duration

462 vm

Lowest elevation

1805 vm

Highest elevation

6585 vm

6585 vm
Central Carinthia and Gurk Valley Alps
Villach – Treffen – Arriach – Himmelberg – Feldkirchen – Pichlern – Rennweg – Zamelsberg – Weitensfeld – Gurk – Pisweg – Kraig – St. Veit – Launsdorf – Brückl – Mittertrixen – Haimburg – Diex – Brückl – Eberstein – Guttaring – Althofen – Straßburg – Grades – Flattnitz – Stadl/Mur – Predlitz – Turracher Höhe – Reichenau – Patergassen – Bad Kleinkirchheim – Radenthein – Villach
A first glimpse
Some impressions of the tour
Starting off in Villach, you go through the Gegend Valley to Arriach, the geographical centre of Carinthia. In Feldkirchen, turn off for the Gurk Valley, but leave the B 93 after a few metres to get to Gurk via Zammelsberg and Weitensfeld. Gurk Cathedral is one of the most important places of pilgrimage in Carinthia. The route carries on to St. Veit. At Launsdorf you will see the incredible Hochosterwitz Castle. In Mittertrixen the road goes off to the left via Haimburg to Diex (1,159 m), the village with the most sunshine hours in Austria. Here you leave the historic Noric Region and cross into the holiday region of Lake Klopeiner See – Southern Carinthia. Now take the high road towards Brückl. Head north through the Görtschitz Valley and, near Mösel, turn off to the left towards Althofen. A good tip for lunch is Hirter Braukeller, a brewery with restaurant serving local dishes right on the main road just before Friesach. After your meal, you have to go back briefly and then turn into the Gurk Valley at Schloss Böckstein. In Strassburg your route goes off to the right from the Gurk Valley into the Metnitz Valley. Flattnitz (1,400 m) on a plateau in the Gurk Valley Alps is the pass from the Gurk Valley in Carinthia to the Mur Valley in Styria. At Stadl/Mur you go 6 km upriver to Predlitz and from there the climb is very steep in places up to Turracher Höhe (1,783 m) and back into Carinthia. Taking in Bad Kleinkirchheim (resort with St. Kathrein and Römerbad thermal spas) and Radenthein, you pass through the Gegend Valley back to your starting point.
Location and how to find us
The Nassfeld-Pressegger See holiday region lies in the Austrian province of Carinthia, directly next to the Italian border.
Plan your journey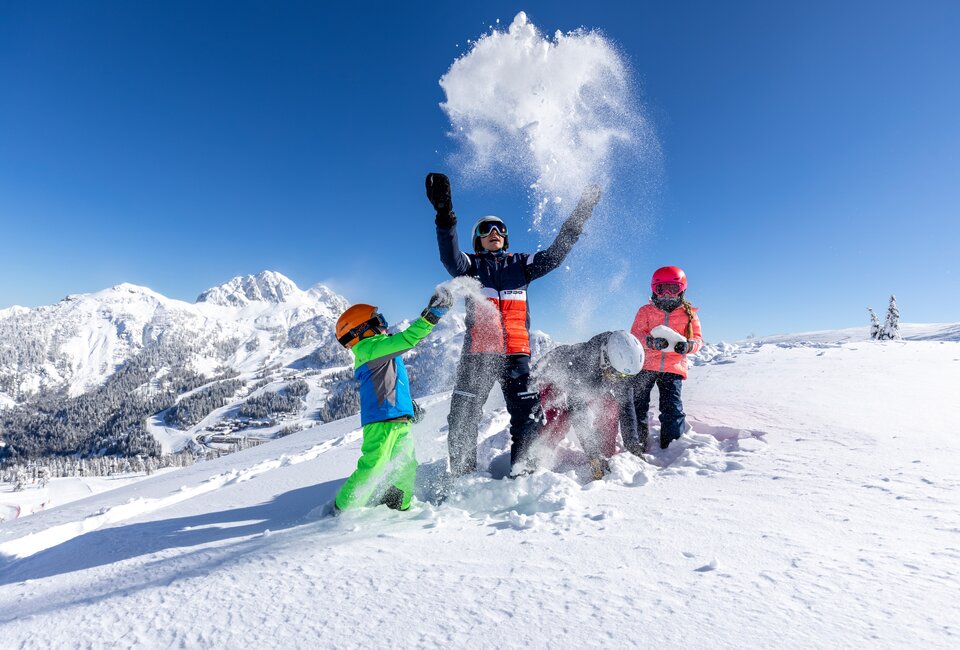 What do you want to discover?