Durch die Sonnseit'n
Level of difficulty:
Difficult
13.6 km

Distance

2 h

Duration

929 vm

Lowest elevation

1217 vm

Highest elevation

489 vm

480 vm
Mit dem Schiff ans Ostufer - Gasthof Dolomitenblick. Über die Nordseite führt der Weg wieder zurück nach Techendorf.
A first glimpse
Some impressions of the tour
Ausgangspunkt: Schiffsanlegestelle / Techendorf (Seebrücke). Mit dem Schiff geht es bis zum Ostufer (Fahrzeit: 1h; bitte Fahrplan beachten). Von dort radelt man über die Nordseite des Weissensees wieder zurück nach Techendorf: Start am Ostufer ist der "Gasthof Dolomitenblick". Man radelt über ca. 1 km Asphaltstraße, biegt dann links ab und überquert den Weißenbach. Danach biegt man rechts ab und radelt die Schotterstraße entlang bergauf. Diese Strecke verläuft auf mittlerer Höhe des Berges. Man gelangt an eine Weggabelung, an der man sich links hält. Nach dem ersten Anstieg überquert man den "Alemergraben". Danach geht es hügelig durch die "Sonnseit'n" bis kurz vor die "Alm hinterm Brunn" (bewirtschaftet). Dort biegt man links ab und fährt bergab, vorbei an der "Mühlwand" und mit beeindruckendem Panoramablick auf den See. Sobald man zur Landesstraße gelangt, biegt man rechts ab und radelt retour nach Techendorf.
Location and how to find us
The Nassfeld-Pressegger See holiday region lies in the Austrian province of Carinthia, directly next to the Italian border.
Plan your journey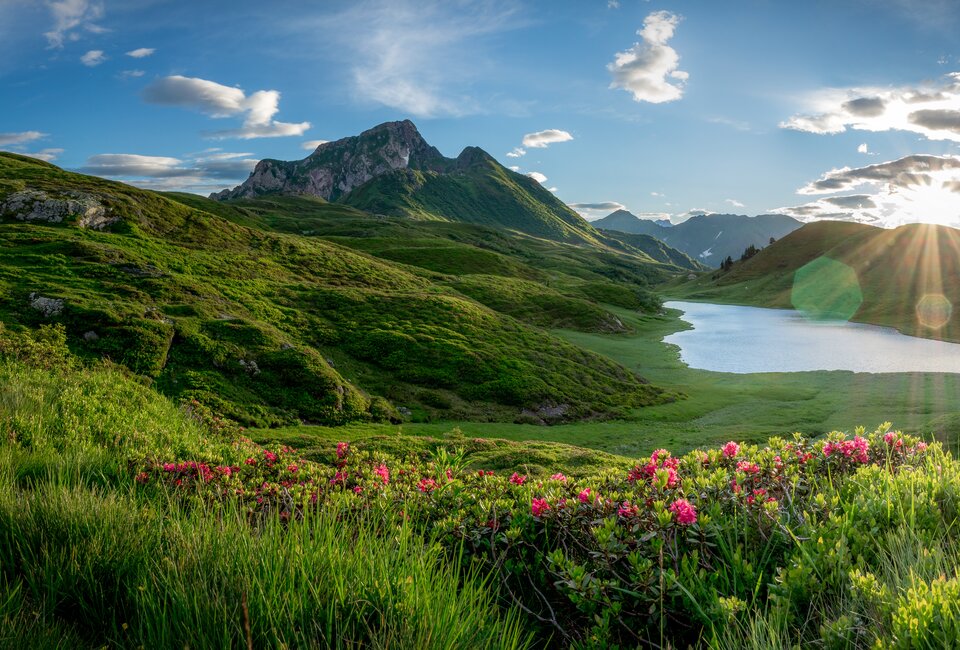 What do you want to discover?