Three-Country Tour
Level of difficulty:
Easy
290.1 km

Distance

4.5 h

Duration

158 vm

Lowest elevation

1479 vm

Highest elevation

4746 vm

4779 vm
Villach – Wernberg – St. Niklas – Rosegg – St. Jakob – Feistritz/Rosental – Loiblpass – Trizic – Lesce – Bled – Bohinjska Bistrica – Bohinjska-See – Bohinjska Bistrica – Podbrdo – Tolmin – Kobarid – Bovec – Cave del Predil – Tarvisio – Hohenthurn – Nötsch – Bleiberg – Villach
A first glimpse
Some impressions of the tour
Wernberg is the first larger centre giving you access to the Rosental Valley. Whether St. Niklas, Rosegg, St. Jakob or Feistritz – each area in the valley has its own special features. At Kirschentheuer you then turn off for the Loibl Pass (1,367 m), the border between Carinthia and Slovenia in the eastern Karawanken Range. After Trzič it is advisable to take the Lesce road avoiding all the traffic heading for Bled. In Lake Bled, at the foot of the Julian Alps, there is a small island with St Mary's Church and its famous wishing bell. Your tour continues to Bohinjska Bistrica, where a detour to Lake Bohinj is highly recommended. When you get back to Bohinjska Bistrica, carry on via Podbrdo to Tolmin, which you should not miss as it is well signposted. If you like fish, you will particularly enjoy this tour and the extremely well run fish restaurants to be found in Kobarid. The way back takes you through Bovec on the River Soča. Thanks to its crystal-clear, emerald green waters and white rocks with many ravines and gorges, the Soča is famous for whitewater sports. Another mountain pass, the Predil, takes you into Italy and onto Tarvisio, where you can stop for some shopping. You can then navigate round the Villacher Alpe (Dobratsch Nature Park) via Hohenthurn, Nötsch (with the Nötscher Kreis Museum) and Bad Bleiberg (with its spa, thermal baths and Terra Mystica underground show mine). The ride up Dobratsch on the Villach Alpine Road is the grand finale of this tour.
Location and how to find us
The Nassfeld-Pressegger See holiday region lies in the Austrian province of Carinthia, directly next to the Italian border.
Plan your journey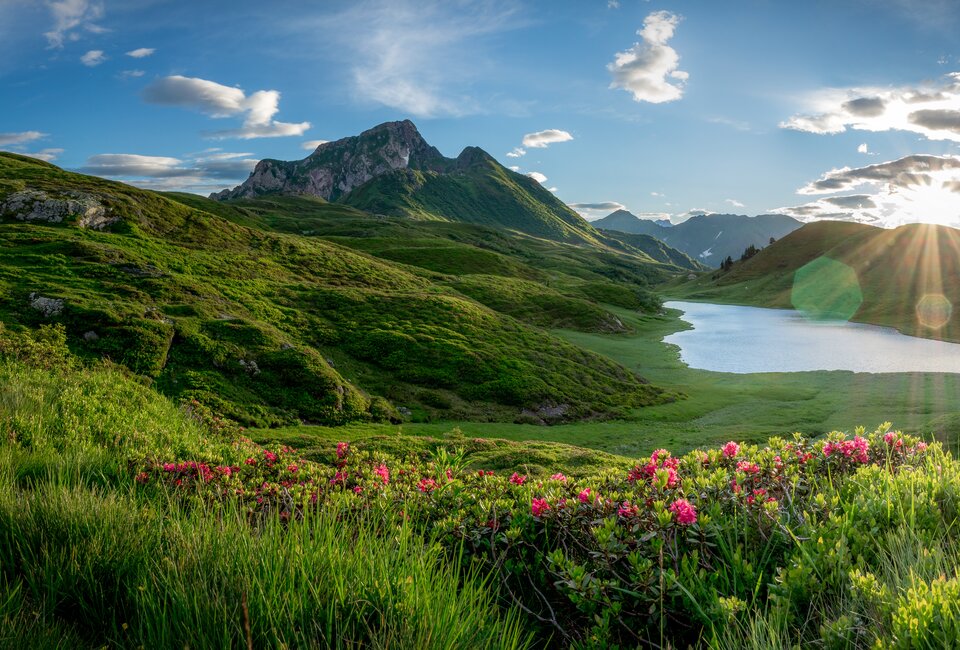 What do you want to discover?