hunting for badges in the snow
Nassfeld Challenge
Nassfeld Challenge
Winning great prizes while skiing? That's easy with the Nassfeld Challenge! The thrilling hunt for badges is the ultimate challenge at the top-10 ski resort. It's all about collecting "trophies" such as the "Hillclimber Badge" or the "Skimovie Badge" while skiing, some of them easy to obtain, some of them a bit trickier.
The Nassfeld Challenge is a great way to compete with like-minded skiers for the top ranks of the highscore and at the same time win great prizes.
Prizes of the Nassfeld Challenge:
And this is how it works:
our ski pass is the key to this experience: Enter your ski pass number on skiline.cc/nassfeld, register for the Nassfeld Challenge and go on a hunt for badges. Some badges are easy to get, others require fitness, skills and stamina. How good are you?
Maximum one badge – apart from the Follower Badge – can be achieved per day. The badge ranking list indicates how many badges you, compared to others, have already collected. Get as many badges as possible and increase your chance to win. The draw takes place monthly. Winners will be informed by email. In addition, there is a chance to win a limited edition of a Nassfeld Design ski helmet in a draw among the holders of a "Nassfeld Hill-Climber Gold Badge". The badges and ranking list is updated every day in the morning.
Restriction on participation:
Employees of the local cable car operators and ski schools as well as employees of Skiline are not permitted to take part in the challenge.
Organiser: Karnische Incoming GmbH
The infrastructure facilities are available depending on snow situation.
Location and how to find us
The Nassfeld-Pressegger See holiday region lies in the Austrian province of Carinthia, directly next to the Italian border.
Plan your journey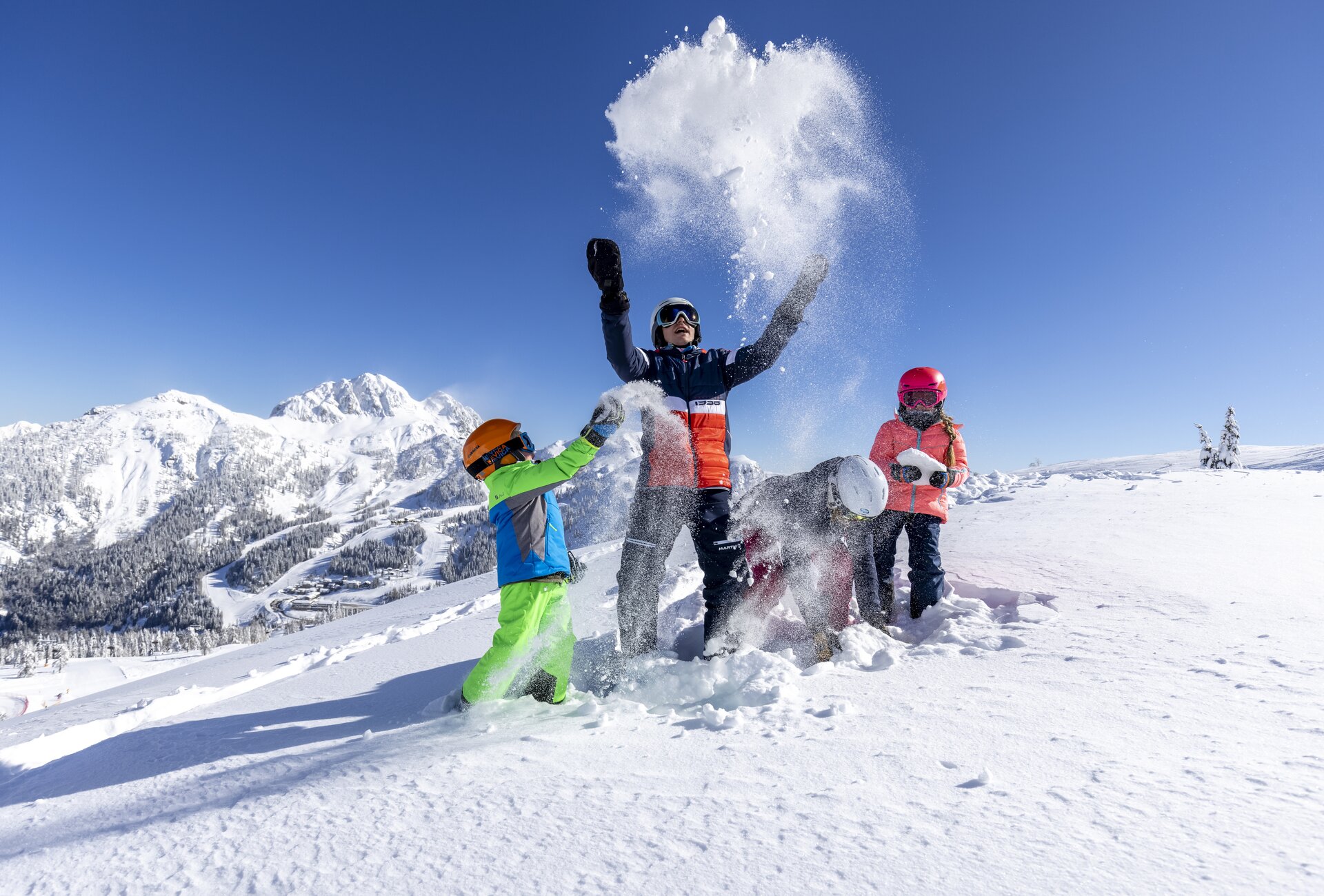 What do you want to discover?