Safety first in the Sun Ski World
Stay safe on the slopes
Delightful and unforgettable – that's what we want your days in the Sun Ski World to be. To ensure this, we have a few important tips for you. Because as beautiful as the Carinthian mountains and the snow may be – you have to treat them with respect and care.
Safety on the slopes of Nassfeld ski resort and the entire Sun Ski World is our utmost concern – to ensure that you get back from your day of skiing all safe and sound!
What to keep in mind
Safety tips for your day in the mountains
Protect your head: Whether you go carving or boarding – a ski helmet can save your life!
Ride with respect: Responsible skiing is the most important prerequisite for great days on the slope.
Take care in the backcountry: If you venture beyond the groomed slopes, you do so at your own risk.
Take your time at the chairlift: Don't lift the safety bar before the chairlift has entered the mountain station
Daily slope checks: After hours, all marked/groomed slopes of the Sun Ski World are inspected by qualified staff.
Good night, skiing fun: Between 17:00 and 08:00, all slopes of the Sun Ski World are closed (except for night skiing at Nassfeld ski resort). During this time, it is strictly prohibited to access or enter the slopes.
If something happens …
In the best of hands at Nassfeld ski resort
Although we hope that you'll never need them, Nassfeld ski resort provides a number of professional emergency services. For instance, the "MedAlm" first-aid centre in Tröpolach is there to help you in case of emergency.
To ensure your safety, there is also a slope and rescue service team patrolling the ski resort. For more serious accidents, the "Airmed 1" rescue helicopter is based in the ski resort to provide help as quickly as possible.
Medical contacts
MEDALM medical centre
Tröpolach 168, A-9631 Jenig

Dr. Martin Kavallar
Dr. Helga Schabus-Kavallar
Phone: +43 4285 84150
Fax: +43 4285 84150-20
Web: www.medalm-nassfeld.at
For your safety on the slopes
Slope service at Nassfeld ski resort
The professional slope service staff of Nassfeld ski resort makes sure that your days in the snow are safe and pleasurable. The team members of the slope and rescue services are identifiable by their uniforms and are patrolling the ski resort by order of the lift and cable car operators. They take care of slope security and are always there for you if you need help or have any questions.
Stay safe in the mountains
FIS rules of conduct
We're sure you've heard of the "Rules of Conduct" developed by the International Ski Federation (FIS) . But can you really recall all of them? It's always a good idea to freshen up your knowledge of on-piste safety before heading to the mountains.
So before you hit the slopes of the Sun Ski World, have another look at the FIS rules – and be on the safe side of your next winter sports adventure!
Location and how to find us
The Nassfeld-Pressegger See holiday region lies in the Austrian province of Carinthia, directly next to the Italian border.
Plan your journey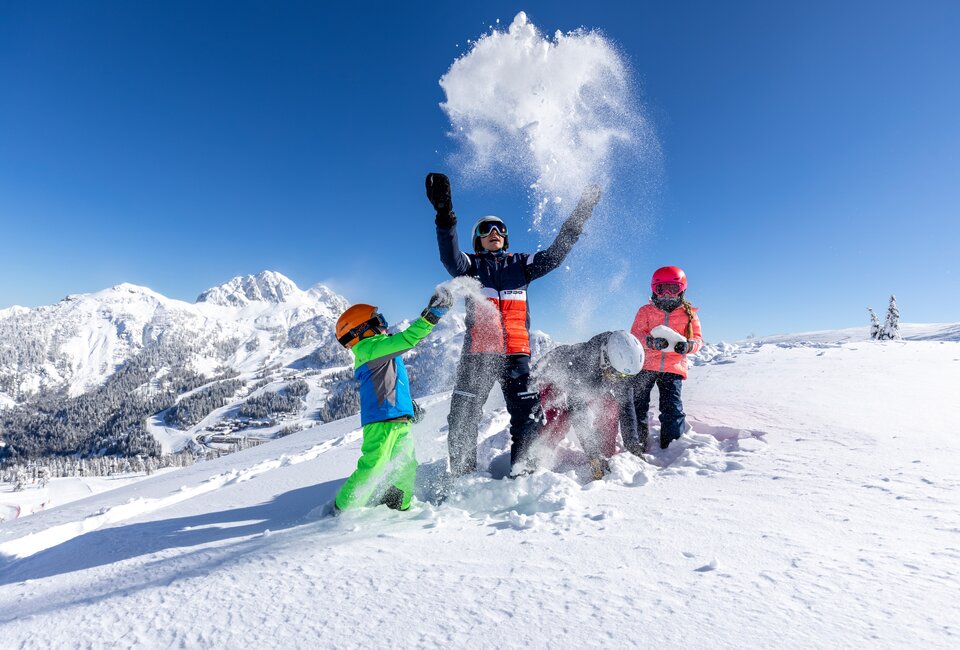 What do you want to discover?