The lake witch and the mountain fairy
magical creatures at Nassfeld
The World of Mountains & Lakes is home to two magical creatures – and when the mountain fairy and the witch lake meet, it's a one-of-a-kind experience.
The lovely mountain fairy is the powerful keeper of the Gartnerkofel. Legend has it that Wulfenia flowers grow in those spots where a human being has caught a glimpse of the fairy. That's why the rare flower has become something like the symbol of the wondrous fairy.
Deep down in the recesses of Lake Pressegger See lives her fearsome adversary, the evil lake witch. She has been relegated to the dark waters of the lake by the mountain fairy, where she brews her magic potions.
Location and how to find us
The Nassfeld-Pressegger See holiday region lies in the Austrian province of Carinthia, directly next to the Italian border.
Plan your journey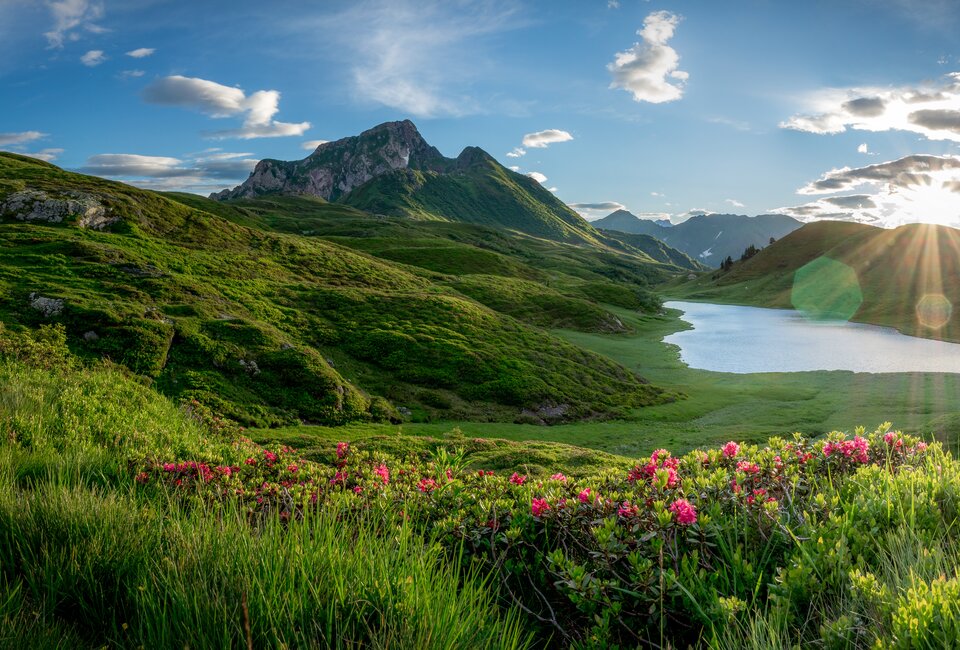 What do you want to discover?