Cellon - Steinberger-Weg
Level of difficulty:
Medium
7 km

Distance

4.3 h

Duration

1345 vm

Lowest elevation

2223 vm

Highest elevation

880 vm

880 vm
Überall finden sich die Spuren der Kämpfe aus dem ersten Weltkrieg wieder. Bei Nässe sollte man diesen Klettersteig meiden, ansonsten liegen die Schwierigkeiten im leichteren Bereich (C). Es liegt eine ältere Bauart vor. Der Klettersteig ist fast durchgehend durch ein Drahtseil versichert.
Sollte man zu früh im Jahr diesen Klettersteig begehen, so kann es durchaus vorkommen, dass man am Klettersteig auch auf Schneereste stoßt.
A first glimpse
Some impressions of the tour
Der Steinberger Weg führt durch bzw. neben der markanten Ostschlucht auf den Cellon. ACHTUNG! Er ist leider größtenteils steinschlaggefährdet. Rechts neben der Schlucht befindet sich der Einsteig. Zuerst steigt man in sehr steilem Gelände an Drahtseilen empor (B und B/C). Weiters folgt man einer ausgesetzten Querung zurück in die Schlucht (B). In dieser Schlucht geht es in leichter Kletterei (I bis I+) weiter aufwärts. Weiter hinauf geht es nun, wieder versichert, auf der linken Schluchtseite. An einem auffälligen Felsloch vorbei und nach rechts auf einen kurzen Grat hinaus (B/C). Nach einem Abstieg in den Grund der Schlucht verläßt man diese nach links über eine etwas erdige Rinne. Schließlich gelangt man durch eine brüchige Verschneidung zum Ausstieg in einem kleinen Sattel. Nach rechts führt der Normalweg das letzte Stück hinauf zum Cellongipfel ca. 20 Min.). Hier passiert man etliche Stellungen aus dem 1. Weltkrieg.
Zustieg auch über Cellon-Stollen möglich.
Location and how to find us
The Nassfeld-Pressegger See holiday region lies in the Austrian province of Carinthia, directly next to the Italian border.
Plan your journey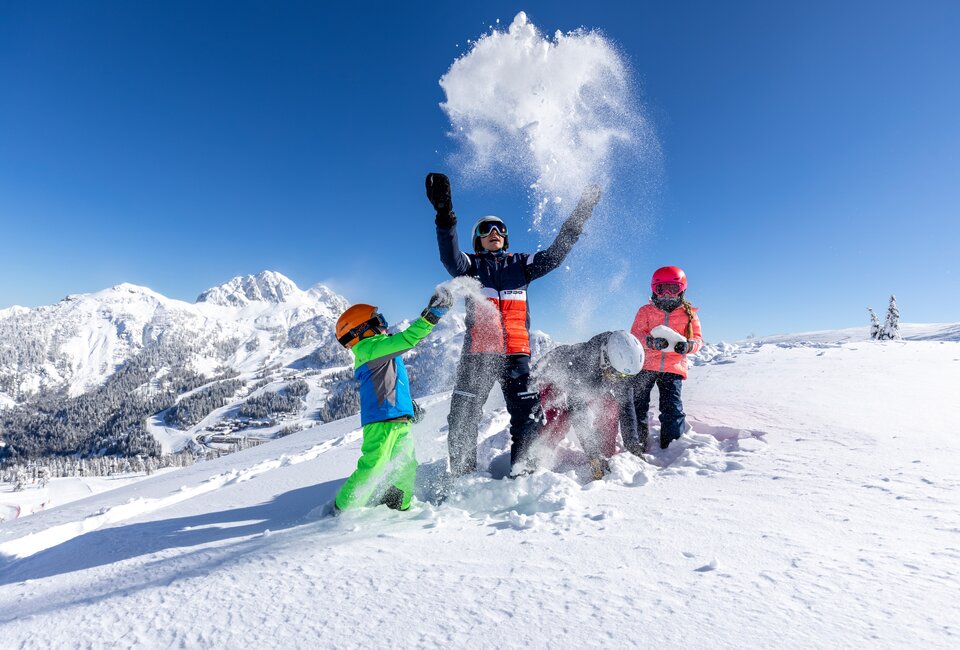 What do you want to discover?