Zottachkopf (2046 m)
Level of difficulty:
Medium
5.4 km

Distance

3 h

Duration

1525 vm

Lowest elevation

2003 vm

Highest elevation

482 vm

482 vm
A first glimpse
Some impressions of the tour
Von der Rattendorfer Alm folgen wir dem Weg 416 Richtung Rattendorfer Sattel, bis wir die Abzweigung "Zottachkofel" erreichen und den deutlichen Markierungen folgen. Über große Blöcke zu einer Weggabelung, hier den rechten Wegast mit leichten Kletterstellen und Seilversicherungen nehmen. An bizarren Felsformationen vorbei gelangen wir zum Gipfel, der uns wie eine Aussichtsplattform zum großartigen Rundblick eine beeindruckende Sicht in die Westwände des benachbarten Trogkofels gewährt. In der windgeschützten Gipfelmulde ist genug Platz für eine Jause.
Für Kinder ab ca. 10 Jahren geeignet, diese sollen stellenweise gesichert werden. Ein Klettersteigset ist nicht notwendig.
Der Abstieg erfolgt nach Süden, ca. 160 hm, auf Weg 403 Richtung W und über Weg 416 zur Alm zurück.
Location and how to find us
The Nassfeld-Pressegger See holiday region lies in the Austrian province of Carinthia, directly next to the Italian border.
Plan your journey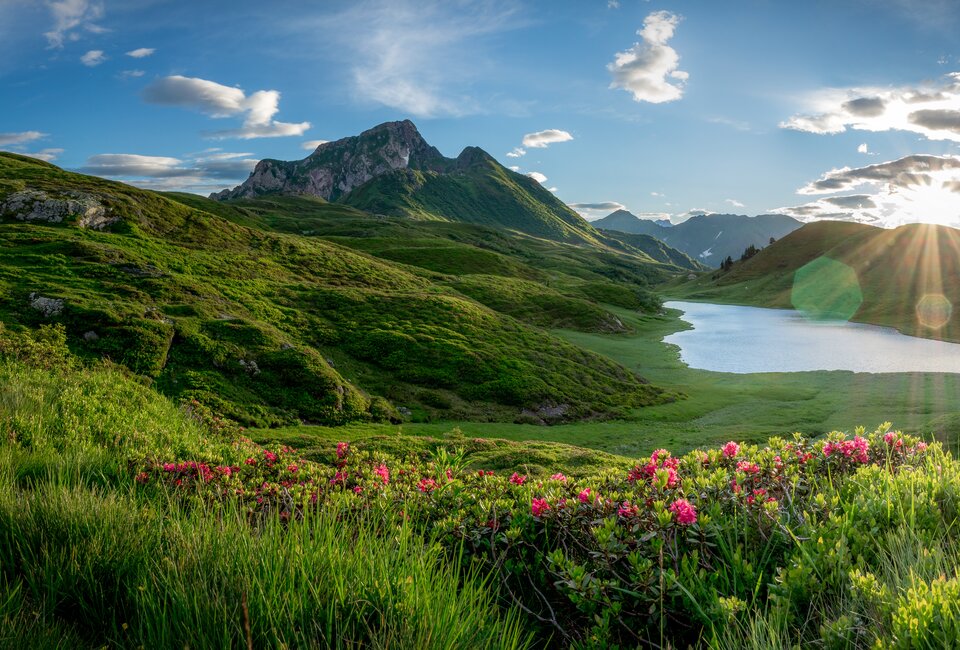 What do you want to discover?