the "guiding spirit" of the Nassfeld
Almrausch
A big bushy beard, kind eyes and a gnarly hiking stick: "Almrausch", the mountain recluse, is something like the guiding spirit of the Nassfeld – and one of the region's most legendary characters.
Whether it's lost hikers or mountaineers in need of rescue – Almrausch helps them all, often applying his healing potions brewed from local mountain herbs and roots.
If the rescued want to thank him for his good deeds, he is long gone. Back to his secret cave, where the region's birds and marmots tell him the secrets of the local mountain world around the bonfire every night.
That's how Almrausch hears about the latest mischiefs of mountain villains such as the Speckwutz or the Pramollo Wild Posse – and can rope in fearless young adventurers to help him put a stop to their evil doings …
Adventure tip: Have you visited the mountain playground of lovely Almrausch? There are many adventures waiting for you at the mountain recluse's adventure playground at Gartnerkofel!
Location and how to find us
The Nassfeld-Pressegger See holiday region lies in the Austrian province of Carinthia, directly next to the Italian border.
Plan your journey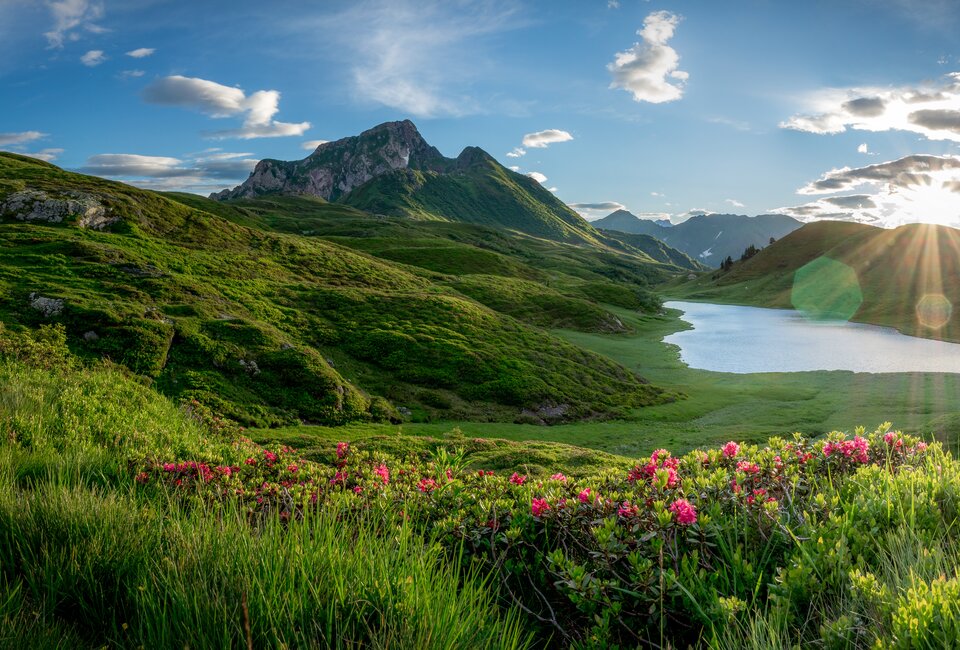 What do you want to discover?