WE LOOK OUT FOR YOU!
Your Nassfeld Buddys
Hey you!
It's us, the buddies for your winter holiday at Nassfeld. We've come to help you when your ski boots pinch or your sense of direction is not the best. We also keep an eye on the Covid19 guidelines and make sure you get home safely. In short: We Buddys are here to make your winter holiday at Nassfeld the best of your life.
AT THE SKI LIFT
we know that you only have fun going downhill if you get uphill safely. That's why we make sure that you get in and out safely and that there are no unintended aches and pains on the way up. We also make sure that all Covid-19 requirements are met for your safety. And if you don't want to go home at all again, remember - the last one turns off the floodlights!
I'll tell you how to get up the mountain safe and sound!
ON THE PISTE
we will give you insider tips if you fancy a quaint hut and tell you where you can find the very finest Kaiserschmarrn. We know our mountain like the back of our hand, show you the right downhill run and how to (hopefully) manage it without any major accidents.
I'll tell you how you are really safe and sound on your first skis!
AT THE RESTAURANT AND IN YOUR ACCOMMODATION
we are real checkers when it comes to enjoyment and relaxation. That's why we tell you about cool places and activities or where you can quickly buy sunscreen if you have forgotten it again. And we make sure that your table is clean and that you will not find a hair in your soup.
I'll tell you how you can safely enjoy your culinary highlight & your accommodation.
AT THE SHOP
we have the know-how and you wear the (ski) trousers. Finding the right boots, the coolest board and the warmest jacket for you is our job. Because we know exactly - if the boot pinches, it will make you very unhappy.
I'll tell you how you can safely get the equipment that's right for you!
Location and how to find us
The Nassfeld-Pressegger See holiday region lies in the Austrian province of Carinthia, directly next to the Italian border.
Plan your journey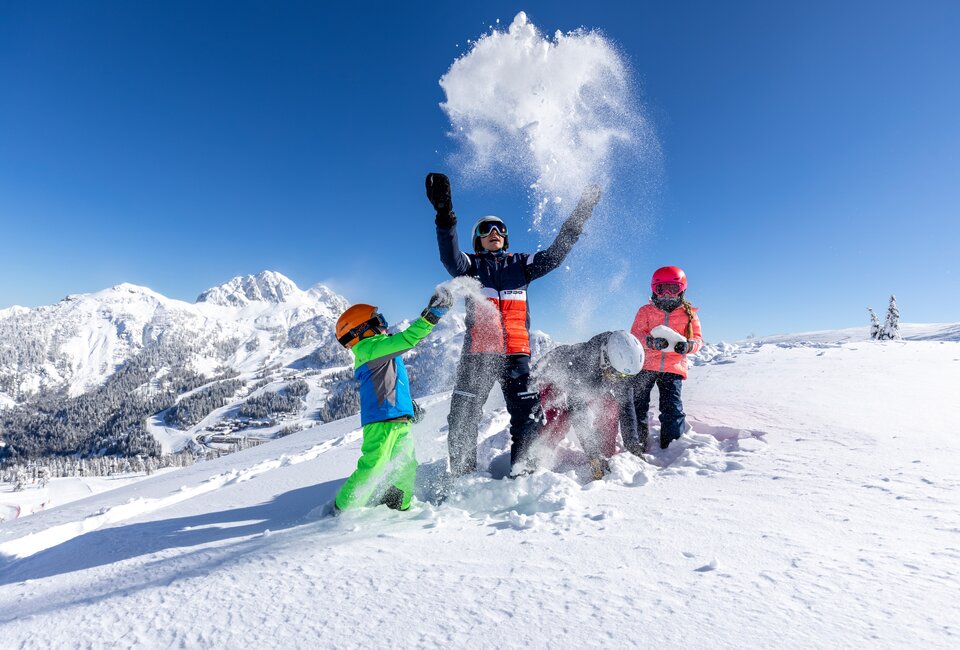 What do you want to discover?