Speckwutz
the bacon thief of the Madritsche
High up on the Madritsche, he stashes away his stolen goods: the Speckwutz, the most dreaded bacon thief of the World of Mountains & Lakes. From the ceiling of his hidden cave hang the finest, most fragrant pieces of bacon of the Gailtal valley, fiercely guarded by the leprechaun of the Madritsche.
Where to find this extraordinary treasure? If we only knew … All we know is that a gnarly tree marks the entrance to his subterranean cellar.
By the way: Fix and Foxi, the clever foxes, have already met the Speckwutz – read more about it in our thrilling comics!
Adventure tip: Follow the Aqua Trail to find the hidden treasure chamber of the evil Speckwutz. But beware: The greedy bacon thief sometimes ventures down to the valley to raid the smugglers' stashes of the Pramollo Wild Posse …
Location and how to find us
The Nassfeld-Pressegger See holiday region lies in the Austrian province of Carinthia, directly next to the Italian border.
Plan your journey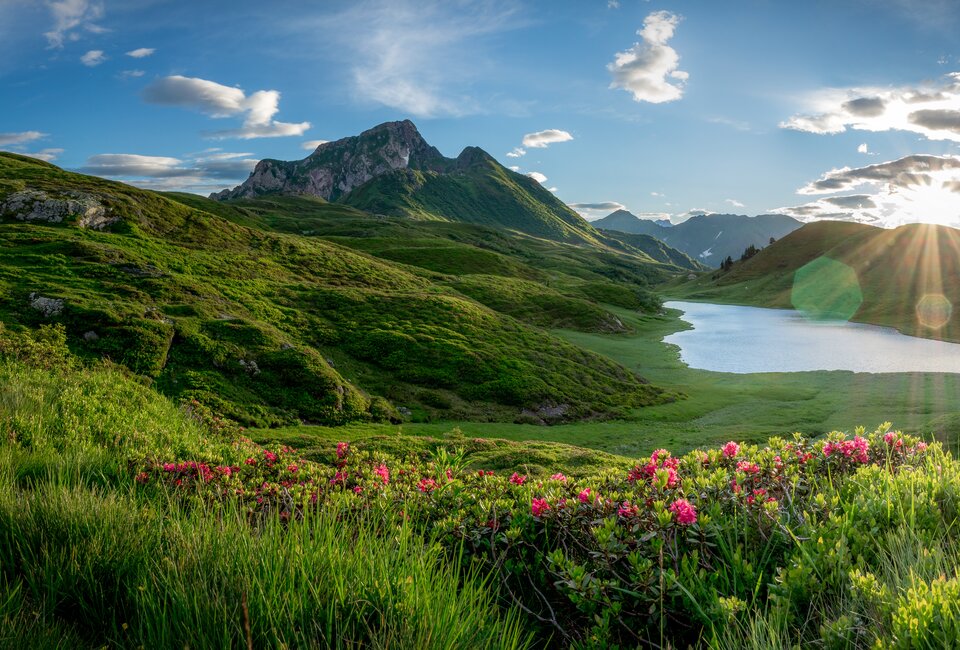 What do you want to discover?