Egger Alm (1.420m)
Level of difficulty:
Medium
8.6 km

Distance

4 h

Duration

652 vm

Lowest elevation

1407 vm

Highest elevation

755 vm

177 vm
Die Strecke führt vom Eingang der Garnitzenklamm entland der Almwegstraße bis zum Hochtal der Egger Alm, Abfahrt entlang der Aufstiegsspur
Im Hochwinter kann man von Möderndorf nur bis zum Parkplatz Garnitzenklamm (beim Klammwirt, ehem. Gasthaus zur Garnitzenklamm) fahren. Hier endet die Schneeräumung bzw. beginnt die Ski-Doo-Präparierung. (Ski-Doo-Transport bis Egger Alm durch Hüttenwirt gegen Voranmeldung möglich.
Vom Parkplatz Garnitzenklamm bis zur Egger Alm gibt es - ausreichend Schnee vorausgesetzt - drei zeitsparende Möglichkeiten, die Straße sinnvoll abzukürzen, die nachfolgend beschrieben sind. Bei unzureichender Schneelage sollte man hingegen auf der präparierten Straße bleiben!
Abkürzer: Auf ca. 780 m Seehöhe, ca. 50 m vor (!) dem ersten gelben Wegweiser , verläßt man die Straße. Wegloser Aufstieg gerade durch lichten Wald - dabei schon nach wenigen Schritten Kreuzung einer Forststraße, die man weiter oben (kurz vor ihrem Ende) nochmals kreuzt. Von dort folgt man den rot-weiß-roten Farbmarkierungen des sogenannten " Buchensteiges " (Wegnummer 89) an Bäumen, die den Serpentinenverlauf andeuten. Bei einem gelben Wegweiser "Egger Alm" erreicht man die präparierte Straße auf ca. 935 m Seehöhe wieder.
Abkürzer: Von der Kehre 4 (Tafel, 995 m) gibt es einen kurzen Abschneider schräg rechts hinauf zur Kehre 6 (wiederum Tafel).
Abkürzer: In der Kehre 7 (Tafel, 1045 m) zeigt ein gelber Wegweiser "Egger Alm" die Abzweigung eines Steiges an. Er quert ganz kurz nach links, dann aber lange nach rechts in einem kleinen Graben (rot-weiß-rot markiert; alter historischer Weg). Beim nächsten gelben Wegweiser ist bereits die Kehre 13 (Tafel, 1135 m) erreicht!
Den gelben Wegweiser "Egger Alm", der sich bei einem Haus auf ca. 1190 m befindet, ignoriert man (weil es sich hier um keinen Abkürzer, sondern einen Umweg mit Höhenverlust handelt!) und bleibt auf der Straße!
Location and how to find us
The Nassfeld-Pressegger See holiday region lies in the Austrian province of Carinthia, directly next to the Italian border.
Plan your journey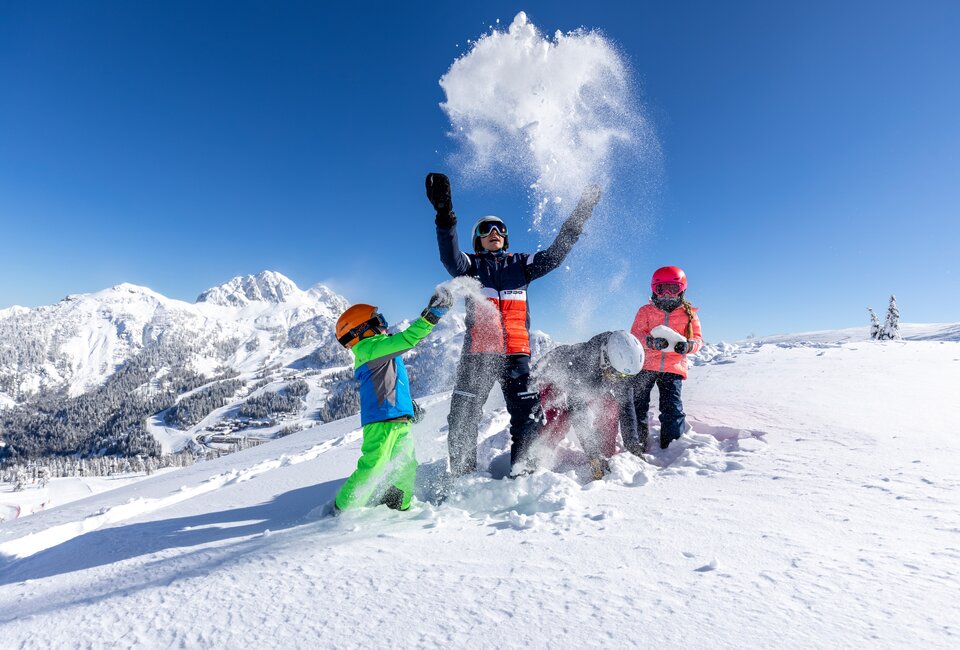 What do you want to discover?