Pure powder pleasure in the Carinthian backcountry
Freeriding at Nassfeld ski resort
Canada, Japan, USA, France – and Carinthia? Absolutely! After all, the Austrian province is not yet topping the list of the world's best freeride spots for one reason only: Because it's still a well-kept secret. In terms of snow, action and backcountry delights, Nassfeld ski resort is absolutely on par with the "big" freeride areas. But let's keep this to ourselves for a little longer, shall we?
After all, this means that the backcountry at Nassfeld ski resort is still largely yours. Discover the pristine nature beyond Carinthia's perfectly groomed slopes and get some "first lines" even if you're not an early bird!
Sounds too good to be true? See for yourself and find out more about the freeride paradise of the Sun Ski World …
A paradise beyond the groomed slopes
Freeriding that comes with a "pow"
There's nothing like the feeling of freedom you get when you're standing at the start of your freeride adventure, only seconds away from hitting the powder. The many freeride areas at Nassfeld ski resort are one big glistening bucket list for boarders and freeriders.
The snow-sure ski resort in the Carinthian mountains offers everything that powder heads could wish for. Vast descents for long lines. Narrow wood passages for that little extra thrill.
Action-fuelled cliff drops for maximum airtime. Are you itching to try it yourself yet?
The best thing about it: It only takes short ascents or transverse sections to get to the most amazing powder descents of two countries. To start your backcountry adventure in an even more convenient way, simply hop on one of the region's many cable cars to get to the start of your favourite freeride descent.
Safety tips for the backcountry
Safety first
Freeriding at Nassfeld ski resort? Yes, please – but safety first! To enjoy an amazing and safe backcountry adventure, keep in mind the following:
Check up on current avalanche warnings in advance: During danger levels of 3 and more you should rather postpone your skiing adventure or stick to the groomed slopes.
Bring safety equipment: Never hit the backcountry without a helmet, avalanche backpack and protective gear!
Come prepared: Also bring a first-aid kit and survival blanket!
Better safe than sorry: Don't forget to take your avalanche transceiver, avalanche probe and spade!
Refresh your knowledge: Free avalanche camps can save lives!
Get help from the pros: If you feel unsure about exploring the backcountry by yourself, why not go together with a qualified guide?
Hit the backcountry together with the experts
Guided freeride trips and ski tours
It's your first time away from the groomed slopes? You feel safer not hitting the backcountry all by yourself? Then the qualified freeride and ski touring guides of Bergsportschule Nassfeld are your first port of call!
Enjoy a private guided tour and experience freeride fun at its best together with the pros!
Our tip: Ready for take-off? At Nassfeld ski resort, you can take freeriding to the next level during a heliskiing trip.
Location and how to find us
The Nassfeld-Pressegger See holiday region lies in the Austrian province of Carinthia, directly next to the Italian border.
Plan your journey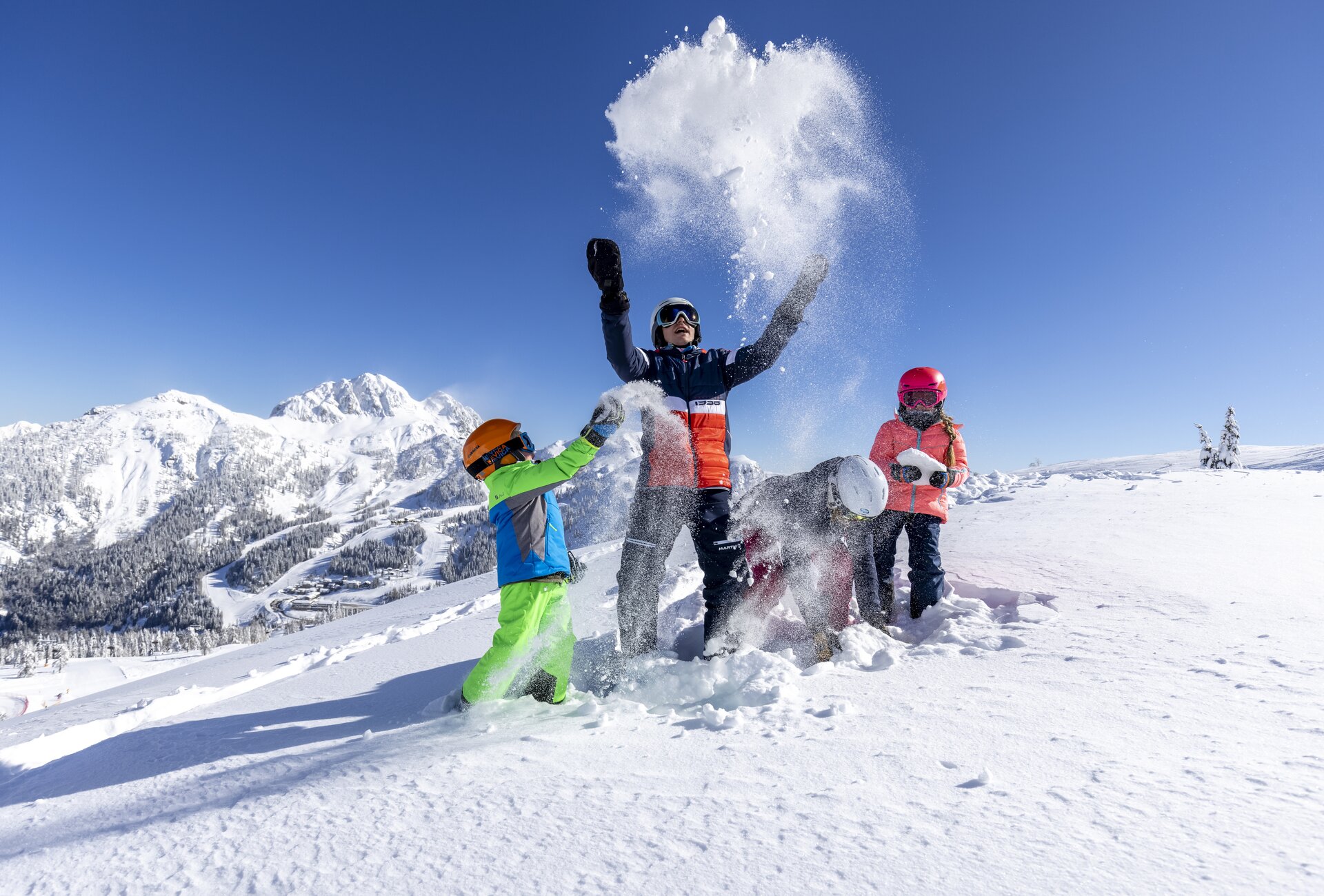 What do you want to discover?