Von Fischern und Fischen
Level of difficulty:
Easy
2.8 km

Distance

0.8 h

Duration

925 vm

Lowest elevation

938 vm

Highest elevation

10 vm

10 vm
Ob als Wanderer am Themenweg, als Fischer im Boot oder mit der Taucherbrille im glasklaren Wasser – entdecken Sie selbst die Vielfalt und den Reichtum der Unterwasserwelt des Weissensees. Wegen seines Fischreichtums – über 20 Fischarten – ist der See über die Grenzen hinaus bekannt. Zu den für Angler beliebtesten Fischen zählen die Seeforelle, Reinanke, Hecht, Karpfen, Schleie und Zander.
5 Schautafeln -Schautafeln mit haptischen Elementen und in Braille-Schrift
1. Projekt Seeforelle
2. Ein Paradies für Petrijünger
3. Fischlebensräume im See
4. Fressen und gefressen werden
5. Fische des Weissensee
Es wurde weiters ein eigener Audioguide erstellt: Die Stimmen von zwei Naturpark-Rangern begleiten die Besucherinnen und Besucher auf ihrer Entdeckungsreise am Westufer des Weißensees.
A first glimpse
Some impressions of the tour
Entlang des nördlichen Promenadenwegss von Praditz nach Techendorf die Welt der Fischer und Fische entdecken
Stichweg (Rückwegvariante über Themenweg "Wasser und Land" am südlichen Promenadenweg.)
Location and how to find us
The Nassfeld-Pressegger See holiday region lies in the Austrian province of Carinthia, directly next to the Italian border.
Plan your journey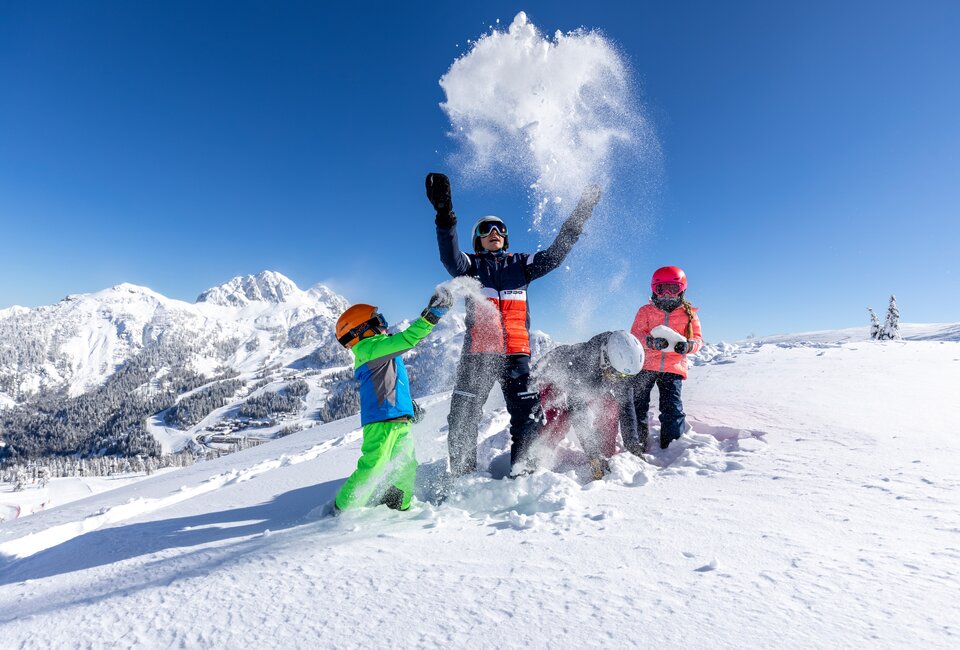 What do you want to discover?